NEWS
By The Numbers: 'Real Housewives of Beverly Hills' Season 3, Episode 10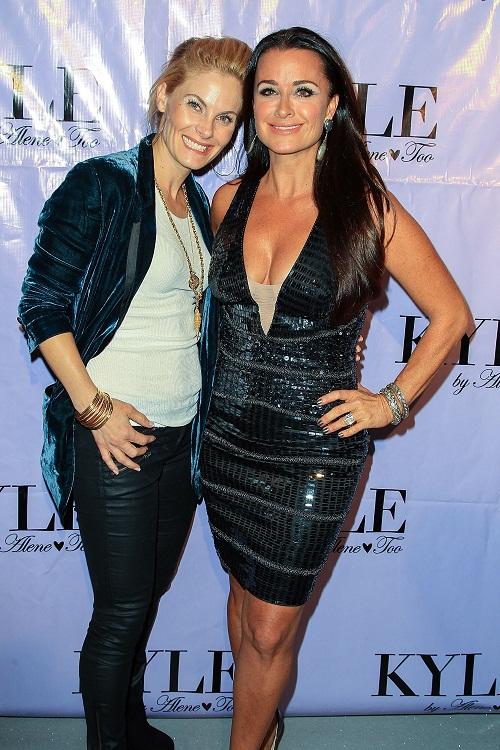 Zzzzz. Oh! Sorry, RHOBHers, you caught me off-guard. Allow me to collect myself as I recover from the snoozefest more commonly known as Real Housewives of Beverly Hills, season 3, episode 10: "Home is Where the Art Is." Clever title, producers. Unfortunately we only got a few precious moments of Yolanda Foster laughing in the face of artist Daniel Maltzman's request for $14,000 for a painting—precisely the amount I feel I deserve for sitting through the episode. Let's get to the numbers.
Article continues below advertisement
6: Approximate number of minutes until the line of the franchise was uttered. Yes, our very favorite thing ever said by anyone on RHOBH, past present and future: "Taylor, just move on. We don't want to hear about your story again." Thank you, Camille Grammer.
1: Number of missed opportunities for classic shots at the restaurant—I would have loved to have seen the looks on Mauricio's and Kyle Richards' faces when Taylor inserted herself between them on the bench.
Article continues below advertisement
4: Number of months that will need to pass before I stop having nightmares about Taylor's incessant cackling in the background while Mauricio gave Brandi the "it's nothing personal" speech.
500,000: Approximate number of eyeballs that rolled at the very idea that Brandi's "toxicity" chased Adrienne Maloof and Paul Nassif out of town.
30: Number of seconds I spent wondering if Adrienne and Kyle's dog see the same colorist.
4: Number of English words Yolanda knew when she moved to America. Surprisingly, none of them were "cleanse" or "lemons."
1: Number of fireplace-portals in Kim Richards' house. I wonder how Mauricio handles such an asset when listing a home. Also, thank you, Kim, for providing me with the perfect greeting for any future psychic friends who ring my doorbell: "I knew it was you."
0: Number of male trees at Mohamed Hadid's latest property. Well, it's off my list, then.
Article continues below advertisement
5000: Approximate number of mannequins on the floor at New Tech Display, all of them more interesting to me than Faye Resnick.
1: Number of people who liked Kyle's headband. Mauricio: "Honey! My gosh! You look hot!" Aw.
2: Number of times it was suggested that Marisa Zanuck might be over her husband Dean, who likes to make independent films rather than money-making studio films. Sigh.
0: Number of people who believed Brandi's disappointment when Taylor said she couldn't make the Vegas trip.