NEWS
By The Numbers: 'Real Housewives of Beverly Hills' Season 3, Episode 6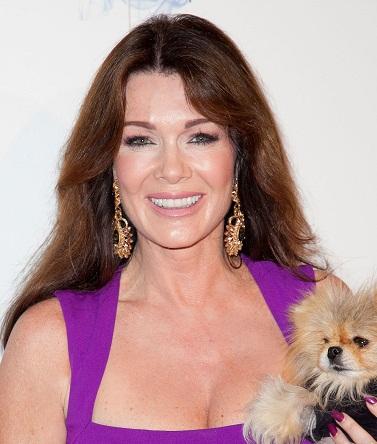 Whoo! That was quite an episode of Real Housewives of Beverly Hills! The title of this ep: "She's Gone Too Far." The "She" refers to Brandi Glanville and the "Too Far" refers to whatever Brandi said about Adrienne Maloof and Paul Nassif during a tasting at SUR, but since we are not yet privy to what was actually said, we can't decide whether or not this is a fitting title. Only Andy Cohen could get away with this kind of editing!
Article continues below advertisement
OK! GALLERY: CAMILLE GRAMMER, TERESA GIUDICE AND OUR LIST OF THE BIGGEST REAL HOUSEWIVES VILLAINS
Since we can't debate the impact of what Brandi said, we'll dissect the episode in a different way: by the numbers.
1 Million: The approximate number of people who groaned when Kyle Richards' daughter received a brand-new Mercedes for being "16 and a good kid." We give this a pass. Alexia does seem like a good kid, and she's hardly the first one to get a new car at this age. A Mercedes? Well, this is Beverly Hills, dahlings! Plus, Kyle's explanation of what it meant to Mauricio to be able to do that was sweet.
6: Number of unnecessary seconds dedicated to Brandi flat-ironing her hair. Will this be important for later, or something? Cue Kyle at the tasting: "Your hair is so straight, it looks pretty!" OK, we guess that justifies it.
2: Number of outfits with a nod to the wild wild west (in the '70s): Brandi's and Ken's fashion made them a perfect pair, as usual.
24: Number of kisses hello at SUR
7: Number of people kissing at SUR
Article continues below advertisement
MORE ON:
real housewives of beverly hills
1: Number of times we thought Brandi was wrong. When Brandi said she wasn't nervous at Mauricio's company launch party because she doesn't "think these girls are the kind of girls that run and tattle the second they hear something..." Really?! We love you Brandi, but come on. Are you new?
8: Number of inches Camille Grammer says her boyfriend, Dimitri Charalambopoulos, beats ex-husband Kelsey Grammer by. Um. We love Frasier. No comment.
Article continues below advertisement
1: Number of people we felt bad for when Brandi, Paul and Adrienne started screaming at each other and letting the F-word fly. And that person would be Mauricio. This was his event, celebrating something he worked very hard for, and he was embarrassed by something his sister-in-law set in motion. Kim Richards, we love you, but there is a time and place, and this was not right.
0: Number of appearances by Yolanda Foster. Bummer.