NEWS
OK! BACHELOR EXCLUSIVE: What You Didn't Know About Ali...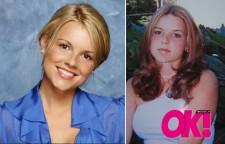 Before she captured Jake Pavelka's heart on the The Bachelor — only to let him go for her career — Ali Fedotowsky was already a big star to those at home in Williamstown, Mass. "There is no way she was going to spend her life here as a housewife," says a source about Ali, seen here during her senior year at Mount Greylock Regional High School.
Even as a toddler, the future reality contestant was liked by everyone, as a family friend reveals to OK! that she "was outgoing and had a great personality. We always thought she'd be something."
Article continues below advertisement
OK! COVER STORY: ALI & JAKE'S SECRET REUNION
Growing up in Williamstown, Ali "played soccer and was really athletic," a childhood pal remembers. That athleticism carried on into college at Clark University, where Ali managed the men's basketball team.
"She was really focused on getting good grades, but she also managed to have a good time," former coach Mo Cassara tells OK!.
Ali is so popular back home, her hometown deli, Pappa Charlie's, will name a sandwich after if she stops by after becoming the next Bachelorette.
OK! NEWS: BACHELOR GIRLS SPILL ABOUT ROZLYN'S OFF-AIR FLING
And even though all her family fans knew she was special, this level of fame couldn't have been predicted!
"We never thought that 12 million people would know her name," says Ali's sister, Raya Todd.
FOR MORE ON ALI'S HOMETOWN PRIDE, BLAST FROM THE PAST PICS AND HER ROMANCE WITH JAKE, CHECK OUT THE NEW ISSUE OF OK! — ON SALE EVERYWHERE!