NEWS
OK! Catch Up: What You Need To Know About 'Modern Family' Before Tonight's Finale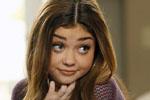 Thought that all the season finales happened already? Nope. There's still quite a few left this week and next as we start off the summer, with Modern Family being a major one. The season 4 finale airs tonight and is taking a serious turn as the fam heads to Phil's mom's funeral, so that's going to feel different and weird.
Photos: 10 Horrible Things That Happened on Nashville
But before you watch, read our OK! Catch Up below to see what you missed with the Dunphys, the Prichetts and Cam and Mitch this season. Call this your Modern Family speed round, if you will...
Article continues below advertisement
OK! Exclusive: Get the Details on OK!'s TV Hangout
Jay turned 65 at the very beginning of the season, which probably got suckier when Gloria found out she was pregnant. The fam welcomed baby Joe to the family mid-way through the season, making Manny a big half brother and Mitchell and Claire big half siblings, too. Weird.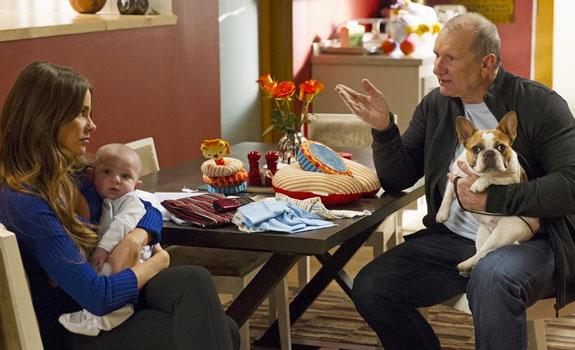 Haley stars off the season in college, but mid-way through, gets kicked out for under-age drinking. Now, she's living at home with her parents and siblings and working part time, so that's fantastic news.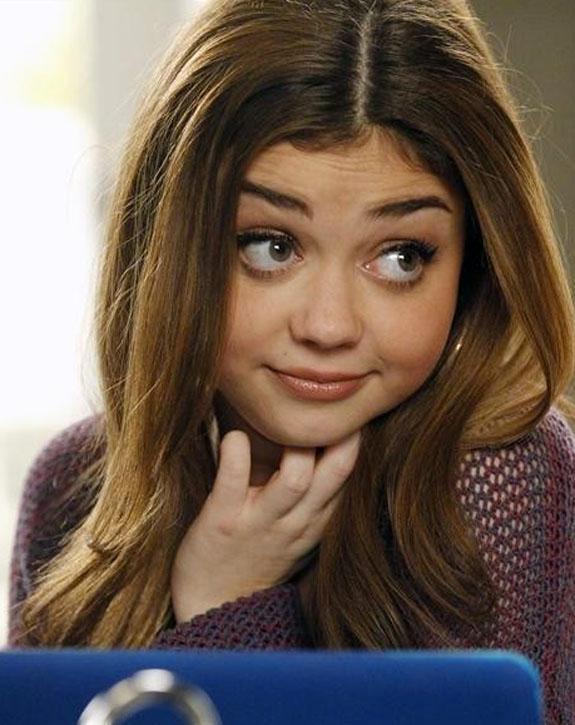 Mitch is working hard these days as a lawyer, but he suggests that Cam get a job, too. Cam works as the school music teacher and leads the school play that Manny and Luke star in, but eventually leaves his part time gig to do something else—flip houses.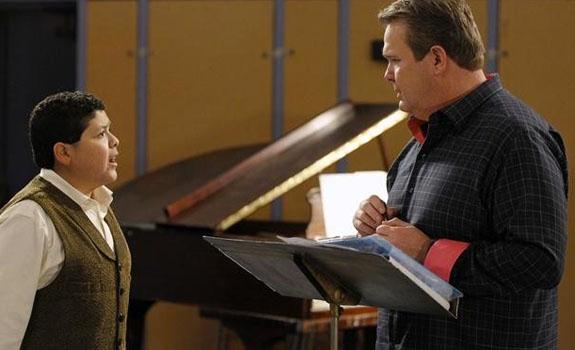 Claire decides to take on the house-flipping project too. Mitch and Phil are not too thrilled, but their let their wives go at it. They end up selling the house but for barely any profit, but that was fun while it lasted, we guess. Oh right, and Claire also had a little bit of a heart problem situation where she had to get some tests done, but she's fine. Not dying anytime soon.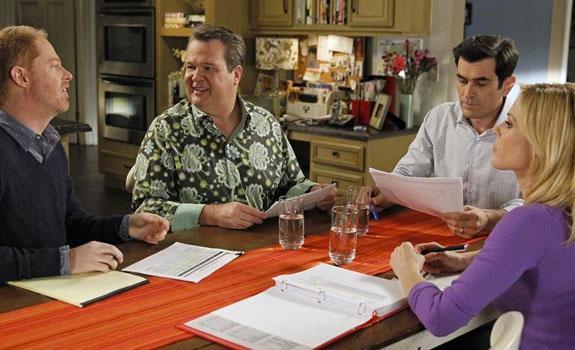 Photos: When Do All Your Favorite Summer Shows Return This Summer?
And what about the kiddos? Luke and Manny get their first girlfriends slash kisses, while Lily, meanwhile, gets into some trouble at school (which then works itself out). The big issue here though is Haley. What are we gonna do with Haley.
OK! Catch Up: What to Know About Nashville Before Tonight's Finale
The season finale of Modern Family airs tonight at 9pm on ABC! Have you been watching season 4? What was your favorite moment this season? Tweet us @OKMagazine!