NEWS
OK! Exclusive: Africa Miranda of Bravo's The New Atlanta On Why She Lives for Lisa Vanderpump (and Andy Cohen)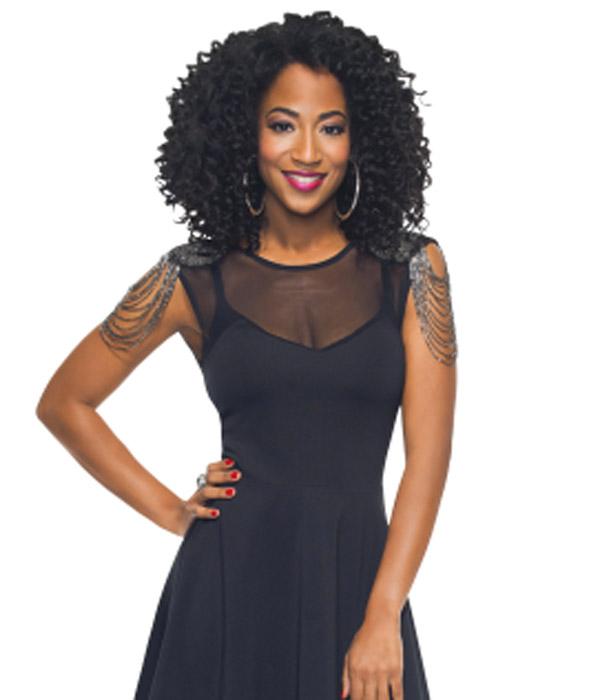 There was Princesses: Long Island, Below Deck, and then Eat Drink Love and now, ladies and gents, here's your new Bravo BFF for the fall season. It's The New Atlanta, a show that takes place in the ATL and follows the lives of five up-and-coming (also: hot) professionals as they navigate their careers and love lives.
We had a little chat with Africa Miranda, the show's stand-out star, and we'll see her working on her music career and her beauty business on the show. Read on for what she had to say about which of the Real Housewives she's obsessed with, the pop song that's her "anthem for the rest of 2013," why Africa's not going to be the next Melissa Gorga and more.
Article continues below advertisement
Photos: 11 Things We Learned from Real Housewives of New Jersey
OK!: Congrats on this show! Did you know everyone else in the cast going into it?
Africa Miranda: Actually I had met everyone except for Tribble. Vawn and I knew each other socially but we had never worked together, and like I said on the first episode I knew Emily from shopping at her store and Alex again was just more social. I had seen Tribble because, you know, you can't miss Tribble, so I had seen him but we had never met. It was definitely more surface relationships but we got to know each other much more during the season.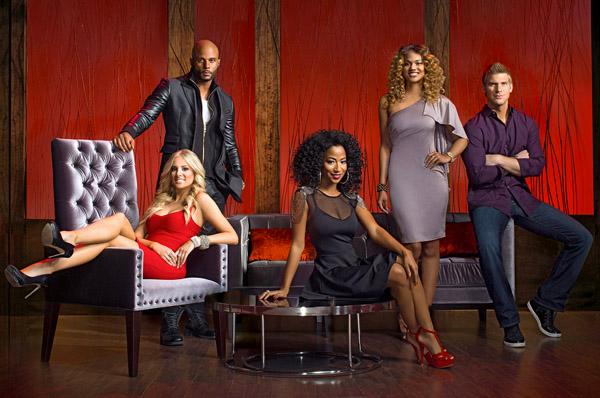 OK!: Bravo has had shows taking place in Atlanta before. What do you think makes Atlanta such a cool place for a reality show?
AM: It's something about Atlanta that, I don't know if it is like the heat, I don't know what it is but it's just, there is always something going on. People are just willing to put themselves out there and you have that mix of the old south prim and proper and there's also that kind of wild side. It just makes for a great mix.
Article continues below advertisement
OK! Exclusive: Watch The Best Videos and Clips from Total Divas
OK!: We know that you're an aspiring singer and we'll see that play out on the show. Would you say you're the next Bravololebrity-turned-pop-star like Melissa Gorga?
AM: I like Melissa, I think she is so pretty and her performances are really fun. But for me, I am someone that has been a performer and an artist my entire life. I have played instruments, I have always been an actress and singing and dancing and all those things. So I was always doing that and now for me it is just taking it to the next step of my life which is being a part of something that I helped create.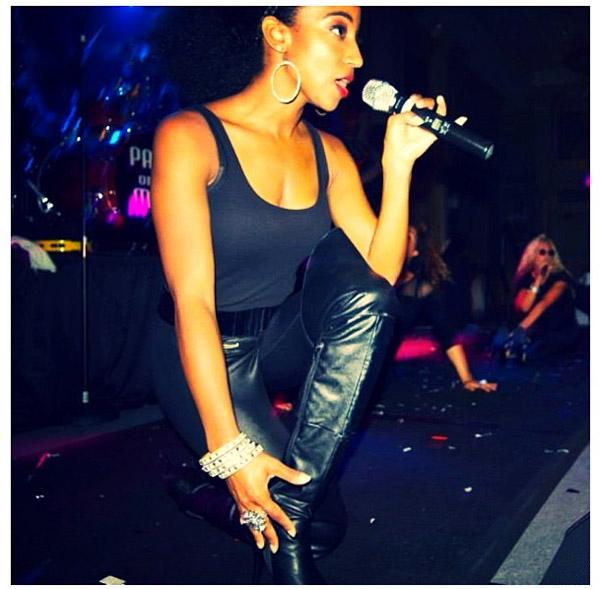 OK!: Who is your favorite artist now? Is there anybody on the radio now that you are a big fan of?
AM: Love Beyonce, love Rihanna, everything that Justin Timberlake is doing with his whole 20/20 thing is just ah-mazing. I'm also a huge Katy Parry fan, there is no Katy Perry song that I don't sing along to at the top of my lungs. "Roar" is my anthem for the rest of 2013.
OK!: "Roar" is going to win some Grammy's for sure.
Article continues below advertisement
AM: Oh my god, absolutely! You just hear it and you feel like, now I can go take over the world so that's what I'm going to do, I'll be right back.
Photos: 12 Reality Stars That Got Engaged on TV
OK!: You've also got amazing hair and a hair business! Which Bravolebrity do you think has the best hair?
AM: I live for Lisa Vanderpump, anything she does, from the hair to the clothes to the diamonds I love Lisa. And Cynthia Bailey, I live for her as well. I love whenever she does the center part and the super sleek and really long. Kenya Moore has an amazing head of hair.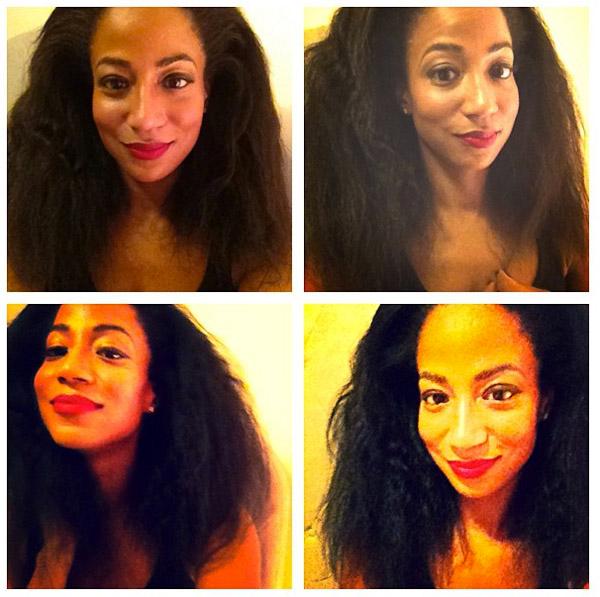 OK!: Does this mean you're a Real Housewives of Atlanta fan?
AM: Definitely! I have been a Real Housewives fan from day 1. You can't say that you love Bravo and don't love Nene, she is hilarious, she is larger than life. She is the reason why I tune in and I'm sure everyone else does. But everyone else is great.
OK!: Since you are a part of the Bravo family now, have you met Andy Cohen yet?
AM: Let me tell you something, you would know if I had met Andy Cohen because it would be on my Instagram, I would have a T-shirt, it would be everywhere. I have not yet but I am just waiting with bated breath for the day. I love Bravo Andy and I just want to go to the Clubhouse and play a drinking game! That is all I'm waiting for.
Article continues below advertisement
OK!: What other Bravolebrity do you want to meet that you haven't met yet?
AM: I would love to meet Lisa Vanderpump... like I said, I live for her. The girls from Miami are a lot of fun, I would love to meet them, and Mama Elsa. I just want to sit and have Mama Elsa tell me about my life and that would be fun. But Giggy and Lisa Vanderpump are top of my list.
Photos: 22 Things We Learned from Lady Gaga on Watch What Happens Live
The New Atlanta premieres tonight at 10pm on Bravo! Are you excited for the show? Tweet us @OKMagazine.