NEWS
OK! Exclusive: 'How I Met Your Mother' Producers Talk the Finale (and the Mother)!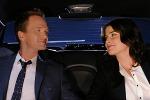 Viewers of How I Met Your Mother have been waiting for a crazy eight years to find out how, indeed, Ted meets the mother. With only one season left of the show, producers have implied that we will finally glimpse her in next week's season finale.
OK! News: Vote for the craziest TV fan base in the OK! TV Awards!
The finale centers around Robin and Barney's wedding, and Ted has said for years that he met the mother on the night of their wedding. We're finally going to get to see it play out! So we had to talk to executive producer and creator Craig Thomas to get the scoop. And boy, did he deliver.
Article continues below advertisement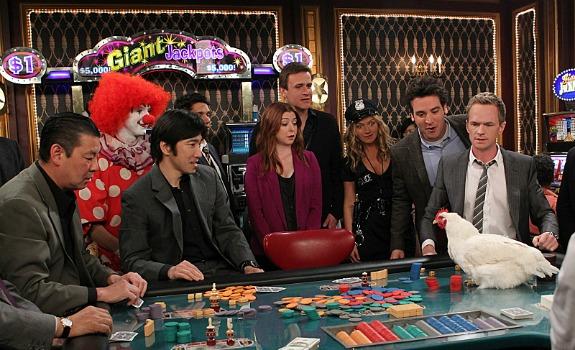 OK!: Barney's bachelor party was handled in a really clever way. What can we expect from the wedding: elaborate, or simple?
Craig Thomas: Without giving too much away, we think it's safe to say that Barney and Robin's wedding will be more elaborate than you can possibly imagine (and definitely more than we ever imagined ourselves!). Keep watching, this comment will make sense eventually, we swear!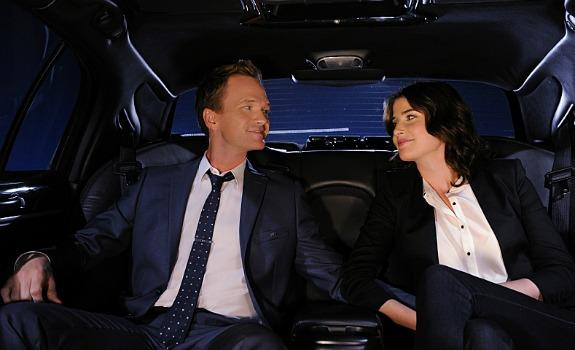 OK!: How much did the plan for the mother change when you found out there was another season on the way?
CT: We spent half of season 8 planning for two possibilities: ending the series or extending it one more year. We are thrilled that the latter came true! We have a very cool, invigorating plan for Season 9, a new way to tell the story, and yes, putting that into effect did alter our plan regarding The Mother...but only a little. We've had the same underlying "Mother Plan" since the pilot (we've even shot a small part of it already!) and damnit, we're stickin' to it!
Article continues below advertisement
OK!: How much of an idea have you had of the mother along the way? Was the casting easy, and did you have someone in mind? Is this going to make someone's career?
CT: We've had an image of who The Mother is in our minds for years. And we've hinted at various small details about her here and there, for example, that she plays bass guitar and paints paintings of robots playing sports. So basically, the perfect woman! (No pressure, casting department!) We've all waited a long time to meet her and we promise it will be worth it!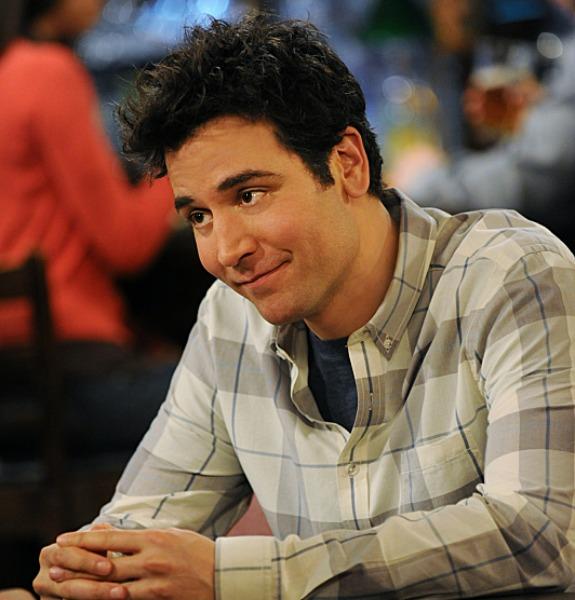 OK!: How much of the last season is already planned out? What are you excited to still discover?
CT: We have a plan for Season 9 that is, as I said, relatively new and it was born, at first, as a Plan B for if we got a Season 9. But ultimately, the idea has blossomed into so much more than that—to our minds, it's the perfect way to wrap up the series for all our characters. By telling the story in a different way for Season 9 (sorry I can't be more specific, no spoilers!), we get to challenge ourselves as writers and try something new without sacrificing the core of what HIMYM is about. And as a viewer, you'll never mistake a Season 9 episode for one of any other season, which we love. We hope the fans like it. We're pre-emptively nostalgic and wistful and miss it all already (which, of course, is sorta the point of the whole series!)
Who do you think will play the mother? Do you think that the series may jump around in time? How do you want Robin and Barney's wedding to play out? Tell us in the comments below or tweet us @OKMagazine.