NEWS
OK! Exclusive: Emblem3's Wes Stromberg on Demi Lovato, Simon Cowell, And Their Plans for The Teen Choice Awards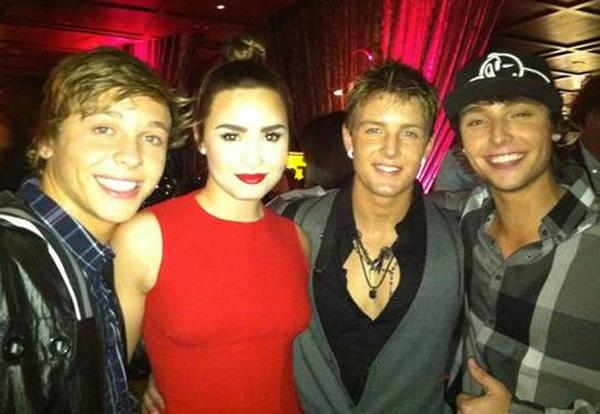 Well, #Emblems, you've earned what you are about to read. It's part two of our interview with Wesley Stromberg of Emblem3. We gave you the first part yesterday, where Wes talked about everything from the new album, Nothing to Lose (which made the top 10 on the Billboard charts, BTW) to the guys' habit of posting shirtless Instagram pics. But today we got him to dish on his favorite celebrity in the business, where things stand with the guys' former X-Factor BFFs Demi Lovato and Simon Cowell, and what they've got planned for Sunday's Teen Choice Awards and more. Read below!
Article continues below advertisement
OK! Exclusive: Wes Stromberg Dishes on Nicole Richie's Cooking
OK!: Who's the coolest celebrity you've met since you guys hit it big?
Wesley Stromberg: I would say hands down Ed Sheeran. He's such a cool, humble guy. He gives everyone the same amount of attention. He'll sit and talk to you and he knows you and if someone comes up to him like a fan or a random person, he'll talk to them the same way. We played several shows with him and he's a phenomenal artist. He gets the crowd going. He's amazing. He's inspiring.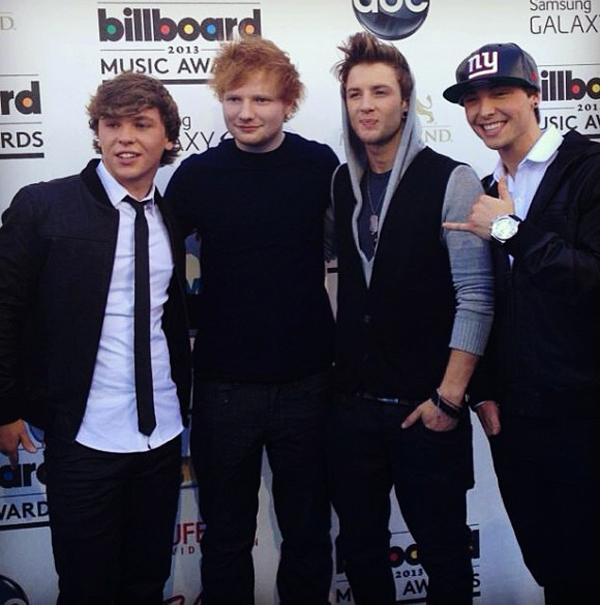 OK!: Is he on the top of your collaborations list?
WS: Oh yeah. Him, Macklemore, that'd be cool.
OK!: Aren't you guys in the same category as Macklemore at the Teen Choice Awards?
WS: Yeah we are. That's incredible because he's killing it now. We have a lot of fans voting all day everyday so we have a good shot.
Photos: Pop Stars With Old School Hairstyles
OK!: What do you guys have planned for the TCAs? So exciting you're going!
Article continues below advertisement
WS: I have no idea what the category (we're presenting) is. All I know is we are presenting one and we are nominated as Best Breakout Group. I'm just going to show up with a cool outfit, a good mindset, and my long board and hang out.
OK!: Who do you hope to run into at the show? Because EVERYONE's going to be there...
WS: We're so focused on what we're doing I'm not really sure what everyone else is up to right now. I don't have any celebrity crushes so there's no girls. I guess it'd be cool to chill with Selena and maybe Demi again.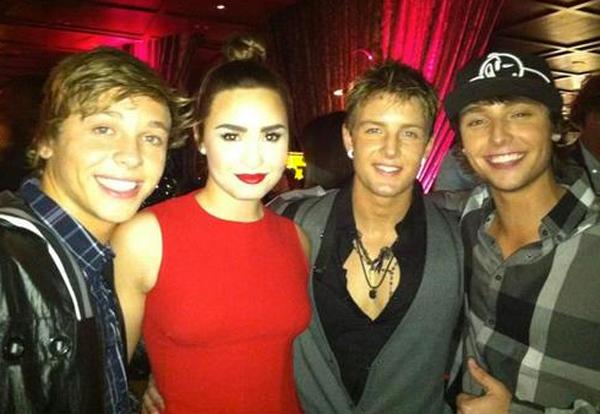 OK!: Do you keep in touch with Demi and Simon Cowell from The X Factor?
WS: Yeah, we keep in touch with Simon. He's our boy. He's always sending us love and tips. He's still basically our mentor.
Photos: The 2013 MTV VMA Nominees' Best VMA Tweets
OK!: And maybe you can reconnect with Demi when you guys go on tour with Selena Gomez this fall!
WS: Oh yeah. We text. She wants to check out one of our shows. Hopefully that happens because she's awesome. When we were on the show she loved us. She's been a big fan. She's such a good singer. Honestly, when I saw her sing live at Summerbash I got chills.
Article continues below advertisement
OK!: Speaking of summer, what's on your bucket list for the summer other than having a really successful album?
WS: Hopefully a #1 single. Maybe win the TCA. And then go and smash Brazil. That's on the list. Maybe go to Australia. Maybe play Jingle Ball. That'd be cool. I'd like to go do some fun vacations with my friends. I'm going to Puerto Rico for Drew's 21st birthday so we have a little trip planned. I'm looking forward to that.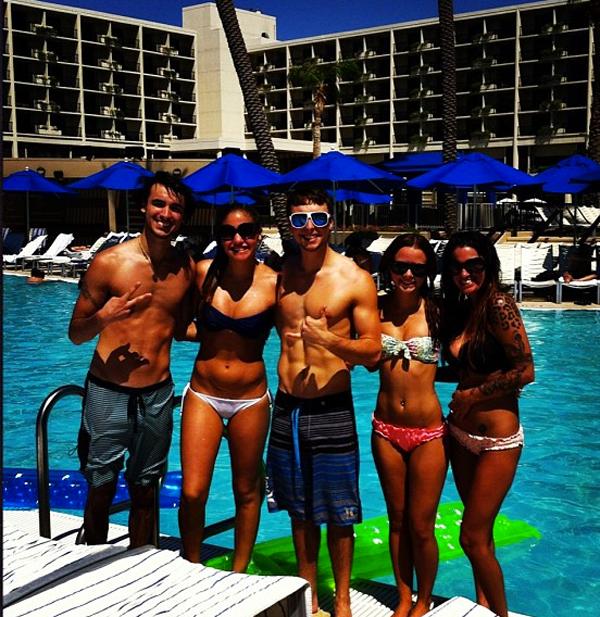 OK!: Well, everything on your list could totally happen, so that's a good sign.
WS: I know! They're all in the realm of possibility and I believe in all of them. I think they're all going to happen.
Listen: Songs That'll Probably Be on NOW 48
What'd you think of our two-part interview with Wes? Who's your favorite guy in the band? And do you think they'll win the TCA? Tweet us @OKMagazine!