NEWS
OK! Exclusive: Emblem3's Wes Stromberg On Their New Album, Nicole Richie's Cooking And Who Gets The Most Girls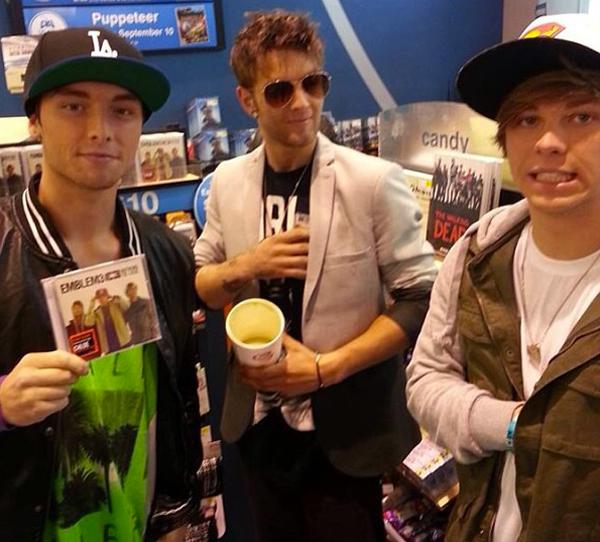 OKMagazine.com loves Emblem3. There. We said it. We let the guys take over our Instagram page last week when they were on The View, we debuted their album art in June before anyone else, and now, finally, we got to talk to them in person about their new album, Nothing to Lose, which has been out for a week and is already climbing the charts like crazy.
Article continues below advertisement
See what Wesley Stromberg (on the left), 1/3 of Emblem3, told us about the album, what Nicole Richie once made him for dinner, which of the guys get the most attention from the ladies and more. And check out part 2 of our interview where he talks about Demi Lovato, the Teen Choice Awards and more RIGHT HERE—the interview was so juicy we just had to split it into two!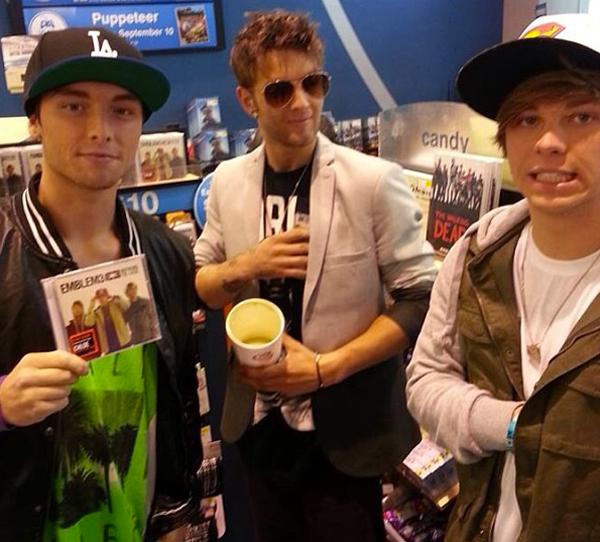 OK!: So the album, Nothing to Lose, has been out for a week and is already doing amazingly. How do you describe the sound of it?
Wesley Stromberg: I say it is a pop, reggae, hip-hop album and it's a very summery, light vibe that's ready to put you in a good mood anytime, anywhere.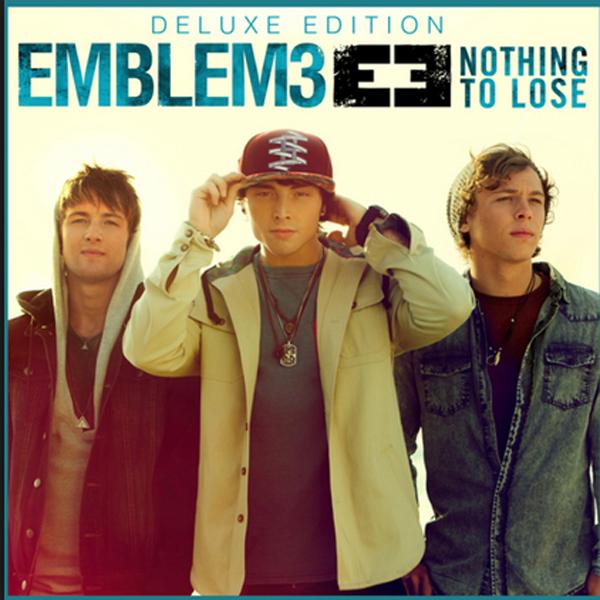 OK!: Your single "Chloe" is one of my favorites. Are the lyrics indicative of the types of girls you guys like?
WS: It's just for anybody who's not the most popular girl in school, maybe a little shy. Not that necessarily me, Drew or Keaton are going to fall in love with you, but someone will. You're going to have someone eventually. Everyone is going to find love.
Article continues below advertisement
Poll: Vote for "Chloe" As The Best Pop Song of the Week
OK!: Love that message! You worked with Benji and Joel Madden on the album. Was Good Charlotte always one of your inspirations?
WS: Good Charlotte was my favorite band in middle school. Literally for a whole year I would wake up and put on (sings) "This Is the anthem..throw all your hands up" before I got to school. And then Blink 182, Sum 41, Rise Against, Red Hot Chili Peppers, Sublime, all those types of bands were my inspirations growing up.
OK!: I definitely hear that in your music. Do you relate to Benji and Joel since you and your brother, Keaton, are making music together too?
WS: Benji and Joel are perfect examples because they always had music. It was like their therapy. That's how me and Keaton are. And we became really good friends with Benji and Joel and went to their house and Nicole (Richie) cooked us dinner…mac and cheese and hot dogs. It's really cool.
Article continues below advertisement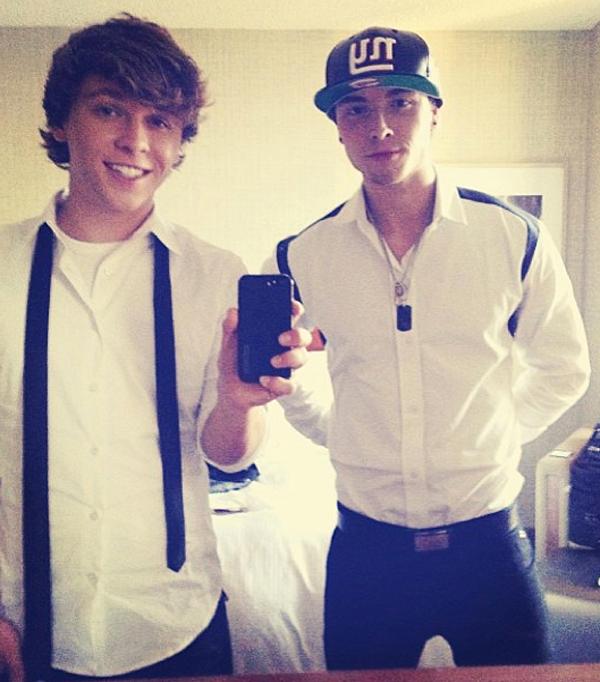 OK!: All three of you guys are amazing at posting shirtless pics on Instagram. Do you ever compete over who gets more "likes"?
WS: I don't think we're ever trying to compete, but I don't want to brag but I get the most likes and the most attention, which is cool (laughs).
Photos: Guess The Shirtless Boy Band Members from Emblem3, Big Time Rush and More
OK!: So you get the most fan attention then?
WS: Yeah. Well, I'm not saying more than them live but on Twitter and Instagram and Facebook and stuff. But it doesn't matter. But you get what you give and you choose how much fans and followers you get by the effort you put out. I try to post things that are relatable and cool and I like to take time with it. I try to reply and get back to everyone I can.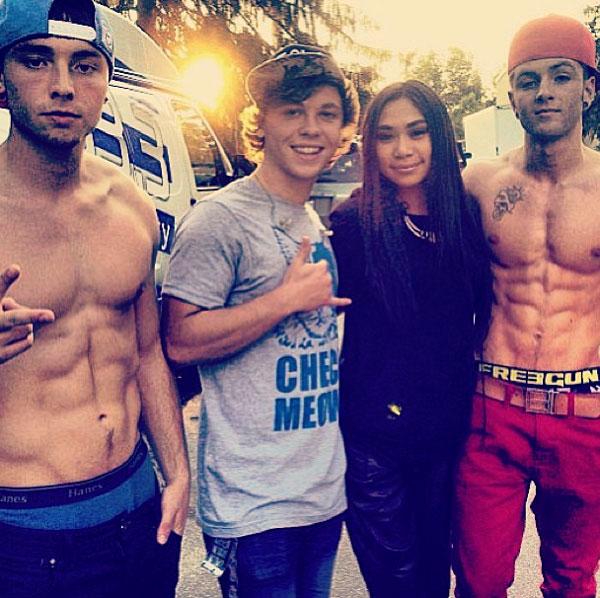 OK!: Have you had tons of crazy fangirl encounters?
WS: Oh my god yeah. Girls come up and cry and scream and we're used to that which is weird. That's normal. What's not normal is when they send you stuff like explicit videos! And we got a fan that sent us a puppy one time. It was insane.
Photos: The Best Shirtless Instagram Selfies Ever
OK!: And it's all because of The X Factor! Are you planning on watching the new season with Kelly Rowland and Paulina Rubio?
WS: I would love to check it out an see what it's like…the upgrades they made and how they're doing it this year. That'd be cool to watch.