NEWS
OK! EXCLUSIVE: Lance Bass' Friend Defends His Polo Match Mishap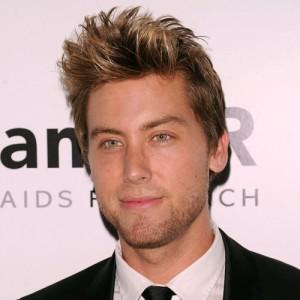 Looks like Lance Bass ran into some trouble Sunday night at the SWAGG Mobile Application Lounge at the Bridgehampton Polo Challenge. The former N'Syncer had a run-in with a female security guard after he wouldn't go "Bye Bye Bye" when he was asked to leave, a source tells OK! exclusively. However, Lance Tweeted his side of the story — explaining the attack "confused" him and his pal stood up for him as well!
Article continues below advertisement
"Wow! Some woman security guard took my drink and threw my drink on me and said "get the f**k out" I'm so confused why that just happened!" Lance Tweeted Sunday.
He also Tweeted back at concerned friend Adam Shankman and Christina Appelgate.
"@adammshankman you would be in jail right now if that happened to u! Lol. I had 2 drinks! So I'm not out of line."
Lance went on to explain through Tweets that the security guard enlisted four police officers to remove him from the club.
"@chas1808 bridgehampton polo match. How embarrassing for her! She got 4 cops to escort me out! Crazy!"
"@1capplegate friggin bridgrhampton polo! Lol. How does that even happen! How's promotion for the movie?!"
A source at the club tells OK! that at the end of the match, Lance was asked to leave and he did not respond kindly to the request.
Article continues below advertisement
"Words were exchanged and he said something to the effect of 'I'll leave when I'm ready to leave,' " the insider said. "And then he threw a drink on a female security guard. It was clear to the security team that he was intoxicated. Although on his Twitter he said he only had two drinks."
The insider explains four security guards escorted Lance off the property, not police officers.
"If people saw police, it was probably the policeman who just happened to be there all day."
Another eyewitness tells OK! that Lance was being "belligerent to a female security guard who was just doing her job."
"The guy was clearly intoxicated and when she approached him for the third time to ask him to please leave, she also asked for his drink, and that's when he said "here!" and tossed it at her," the second eyewitness explains. "They stared shouting at one another, other security guards came rushing over, and that was it. They surrounded him and escorted him out. It was ridiculous. This little 'N Sync punk acting like some over-privileged, drunken brat — at Polo no less!"
Article continues below advertisement
But a close friend of Lance tells OK! that the singer wasn't drunk at all.
"He had two drinks and accidentally exited the event and came back in," Lance's pal explains. "He didn't know cause its a big grassy field."
The events of the evening went down quickly, Lance's friend explained.
"It all happened within 10 seconds because they grabbed him and threw him out and wouldn't let him say a word."
According to Lance's buddy, the female security guard was rough in her approach.
"She grabbed him so hard the pomegranate juice flew on her and Lance and one of the "cops" snatched the drink out of his hand. He was trying to tell them he wasn't sneaking in and he had the bands for access but they kept yelling and they didn't want to hear it."