NEWS
OK! Exclusive: Sammi "Sweetheart" Giancola Talks Jersey Shore Cast Wedding Plans, VMAs, And More!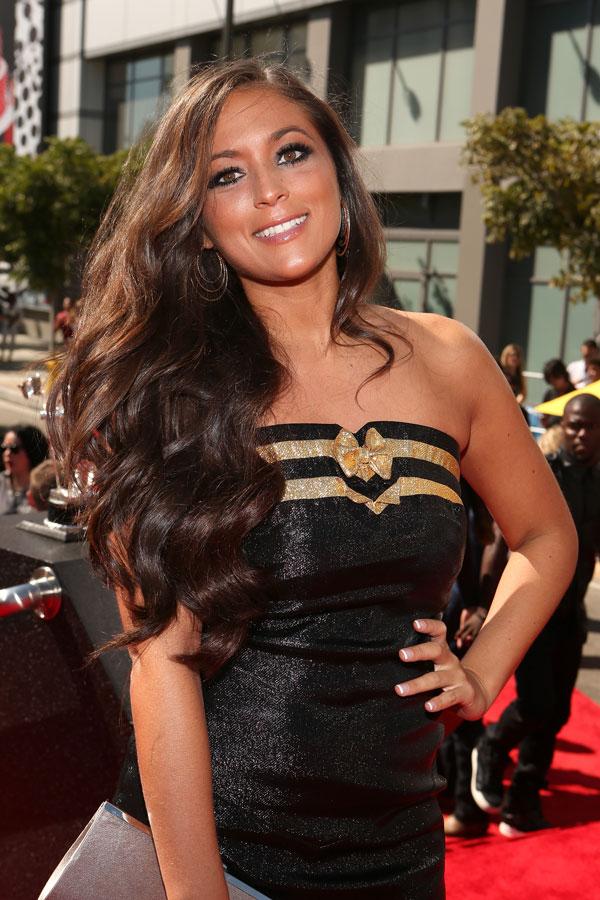 Like most of us, Sammi "Sweetheart" Giancola is gearing up for the 2013 MTV Video Music Awards on Sunday, and we were lucky enough to chat with her about the show. Sammi's no stranger to the VMAs, so you know she has some amazing behind-the-scenes stories that involve a little someone named Beyonce. NBD.
Photos: 20 Denim Trends To Try For Fall
Sam also spilled if she and Ronnie have plans to head down the aisle and gave us an update on Snooki and JWoww's wedding planning. Keep reading to see what she had to say!
Article continues below advertisement
OK! News: The Jersey Shore Cast Reunites!
OK!: Since you're attending the VMAs this weekend, who are you most excited to see?
Sammi Giancola: Well, I've been hearing about an *NSync reunion and I don't know if that's true or not but if it is I think I'd be really excited to see them; I grew up with them! Also, Lady Gaga because I haven't really seen her for a while and one of my experiences at a previous VMAs was introducing an award with her so I'd love to see her again and watch her perform. I hope she does something crazy!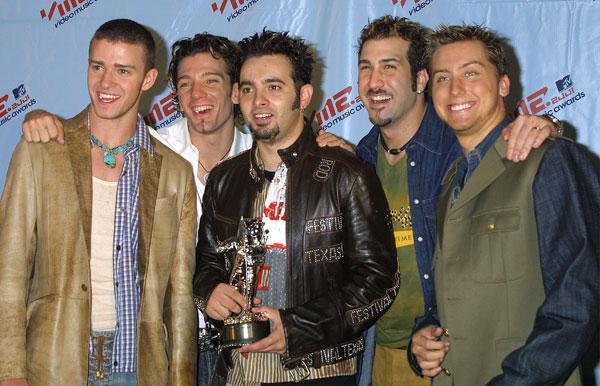 Photos: The 50 Best VMA Outfits of All Time
OK!: Who do you think is going to have the biggest night on Sunday?
SG: It's up in the air, but i think Miley Cyrus has been doing her thing.
OK!: You're a VMA pro at this point, so what's been your most memorable moment from past VMAs that we didn't see on camera?
SG: One of my favorites was the one where Beyonce announced she was pregnant on stage. We met her on the carpet and she did a double take and walked by us and then came back and introduced herself to each of us. She gave us a kiss on the cheek and said 'hello, how are you.' It was by the far the coolest, most memorable experience for me.
Article continues below advertisement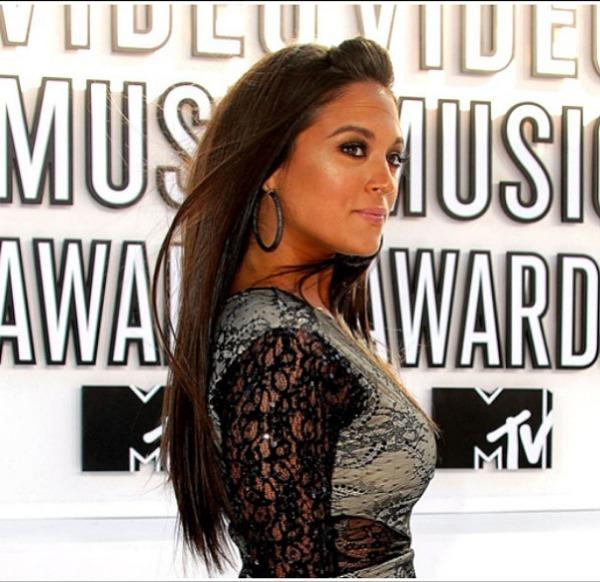 OK!: Can you take me through the process of getting ready for the VMAs? How do you decide what to wear, do you makeup, etc.?
SG: I'm a little bit all over the place when it comes to getting ready for an award show. I have three different outfits picked out and I never know what I'm going to wear until an hour before the show. It's a long day. You start early and you finish late. It's stressful for me because I don't know what I'm wearing until after I do my hair and makeup and try everything on again. Sometimes I'll have a dress picked out and then I'll get my hair and makeup done and be like I don't like this and switch outfits and walk out the door.
OK! News: Justin Timberlake to Perform and Receive Special Award at the VMAs
OK!: And kind of switching subjects a little bit, I saw you were at the Jersey shore a lot this summer. Was it weird being there without your cast mates?
SG: I will say this because it's the first summer we're not filming Jersey Shore, so the whole vibe is just weird. Right now I'd be filming so I kind of miss it and seeing everyone and living in Seaside and being able to go on the boardwalk whenever I wanted and hanging out with the cast members. I think overall that's what I miss: the experience with everything.
Article continues below advertisement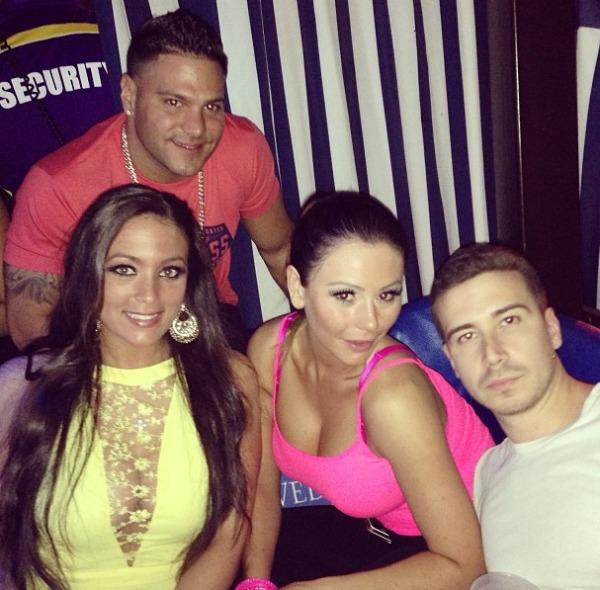 OK!: You and Ronnie did your whole relationship backwards; you lived together before you were dating. How has that affected your relationship now?
SG: It makes us take things a lot slower. Everything was so rushed in the beginning and now we're enjoying our time together. We're not rushing into getting married or having kids or any of that. We just want to enjoy our time together and enjoy life.
OK!: Speaking of weddings, have you talked to Snooki or JWoww about how the wedding planning is going?
SG: They're kind of busy filming their show so I haven't really been able to talk to them too much, but once they're getting ready for their weddings I'm sure they'll call me and I'll be right there to help them.
OK! News: Kelly Clarkson Calls Off Her Wedding
OK!: How do you picture both of their weddings?
SG: I think they're both going to be crazy and fun and wild! I can see Jenni having this Vegas, over-the-top extravaganza and I see Nicole having animal print and I think they're both going to be beautiful and lovely and fun.
Article continues below advertisement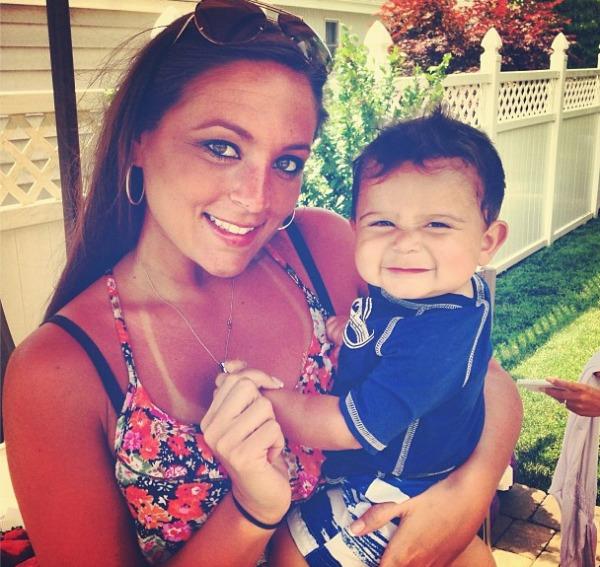 OK!: Where do you see yourself in five years now that the show is over?
SG: you never know what the future can hold. I love being a businesswoman and designing products for my fans. I love hosting. Who knows. You never know.
OK!: What type of show would you want to host?
SG: I think any type of host is cool. Even hosting something like Dancing With The Stars or The X-Factor or even The Bachelor or Bachelorette. Anything like that I would do.