NEWS
OK! Hotties of the Day: The Hemsworth Brothers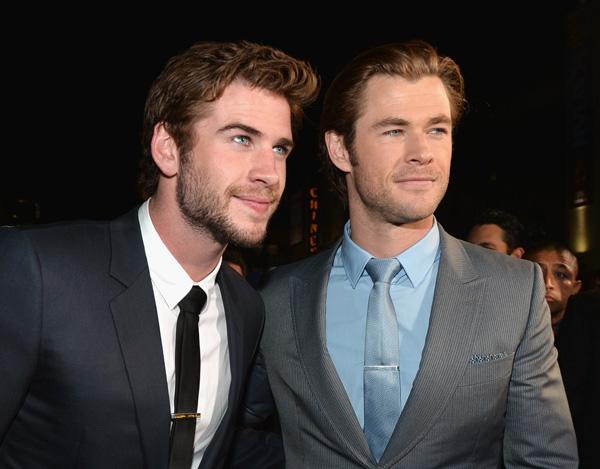 It would be weird if today's OK! Hotties of the Day honor didn't go to the brothers Hemsworth. It was the premiere of Thor: The Dark World last night in Hollywood, so clearly Thor himself, Chris Hemsworth, was there, and little bro Liam Hemsworth stopped by for support (since he probably has some free time before the Catching Fire press madness starts up in the next few days). And we're not mad at this red carpet pairing:
Article continues below advertisement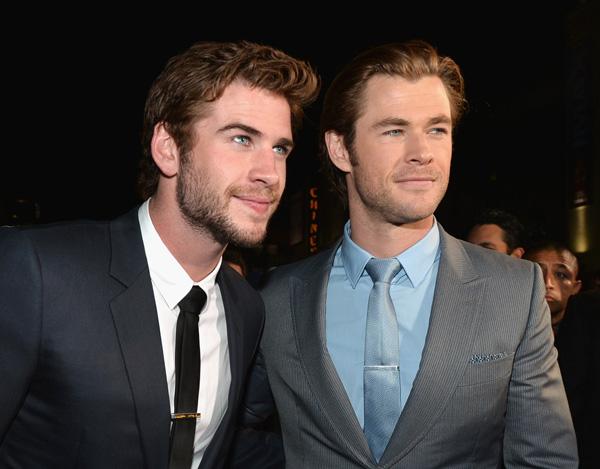 Photos: Chris Hemsworth at the Thor Premiere in London
Liam seems to be doing juuust fine after his split from Miley Cyrus and clearly fatherhood and famous-hood looks good on Chris, who's had a major year or so in movies between Thor, Rush, and Snow White & The Huntsman. If I was the Hemsworth's mom I'd be proud that I raised two successful sons,but also two very handsome sons. But I'm glad I'm not their mom because now it's not weird that I think they're hot! Sorry, Mrs. Hemsworth.