NEWS
OK! Investigates: What Will Prince Harry's Wedding Be Like and Can He Ever Really Be King?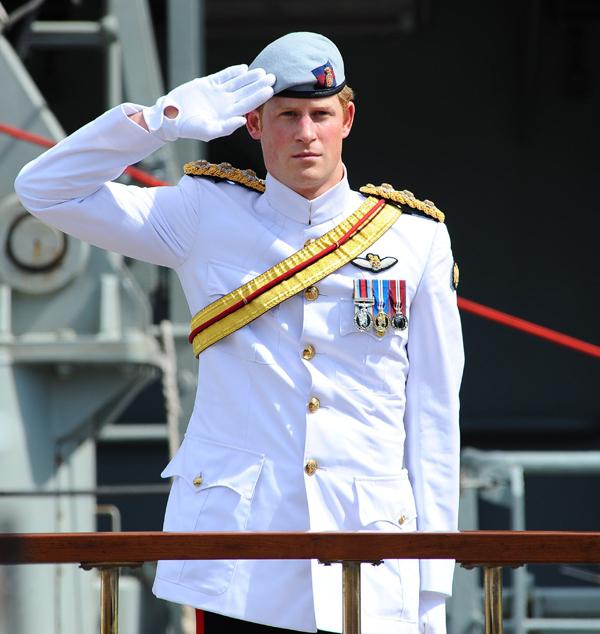 Just the thought of another royal wedding gives me goosebumps of excitement. In part 1 of our OK! Investigates we dug into Prince Harry and Cressida Bonas' relationship and if engagement is on the horizon, or even happening as we speak. But really an engagement is just a precursor to what we've all be waiting for: another chance to wake up at 4 a.m. and watch the most elegant celebration of two people in love.
Article continues below advertisement
Anne Chertoff shed some more light on what Prince Harry's wedding might look like, and she would know. She not only has extensive knowledge of every aspect of the wedding industry, but ran two different websites dedicated to the celebration of Will and Kate's nuptials. Plus, she knows all there is to know when it comes to anything Royals. So let's get to the goods of what we might be able to expect from this celebration!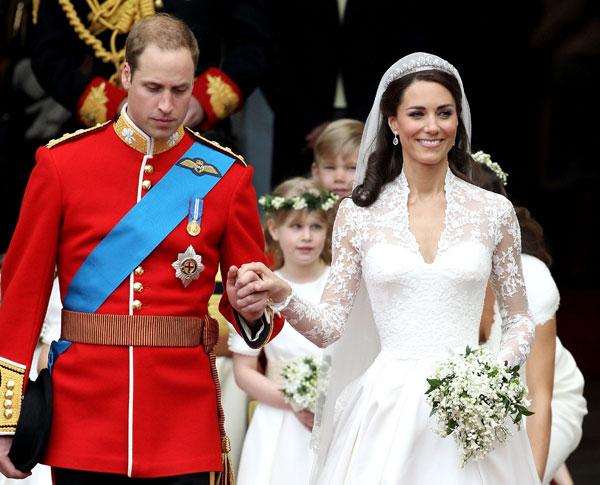 What will Prince Harry's wedding be like? Will it be similar to Will and Kate's?
Will and Kate's wedding just felt so special, and something that the entire world looked on to and celebrated. Will there be as much excitement for Harry's? Anne explains, "I think it will be a big fan fare because this is Diana's son and that's a big thing. It won't be as crazy in some ways because he is not heir to the throne like William is going to be king and Kate will be his queen. It is really up to them. It is very likely that they will have a big wedding with the cinderella carriage and all of that. The other thing is it is good for the economy. An interesting thing to note is that the Queen is not forcing them to invite heads of states. I was shocked that they didn't invite heads of states to William's wedding, and I think a lot of other people were too. So it will probably be their friends, and people involved in the charities that he is involved with. They will pick Westminster Abbey or probably St. Paul's, they are not running off to some small little church in northern England. They will have their breakfast luncheon that they do, and that night there will probably be a more traditional party, which is actually new. When Diana and Fergie and all them got married they had the brunch or breakfast after the service and that was it. So the younger royals have picked up on this kind of American tradition where they have this big blow out reception.
Article continues below advertisement
Could they elope?
Is that even an option for Royals to just run away and tie the knot? "I think in tradition they wouldn't, I think it would be shocking and a scandal, if they just went over to Las Vegas like 'Woo we got married at The Little White Chapel'. I think he has a very good sense of his royal duties, he is involved with a lot of children's charities and African charities that his mother was involved with and he is obviously very close to his family and his brother and his grandparents. I don't think he would deny them this.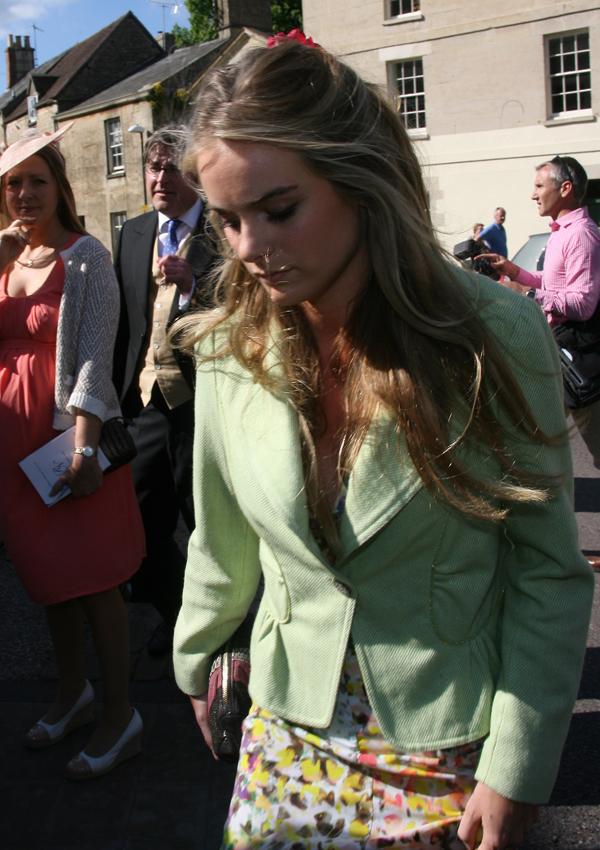 If Harry and Cressida get married, what would the fashion be like? All eyes were on Kate's dress, would Cressida pick something similar and would it send a wave through the wedding industry?
Cressida is certainly not as preppy or proper when it comes to fashion like Kate is so, "when it does happen, her wedding fashion may lean toward a less traditional design like Temperley London, than Kate's Grace Kelly-inspired look. Like Kate, she'll pick a British designer, but her style is a lot more edgy. She was recently pictured at a wedding, and she wasn't in some conservative looking frock with a fascinator. She was in something a little bit more wild which I think could be really great for the fashion industry. Once we do get to know her better and we see her more in the public, I think she could definitely influence fashion. I think their wedding will definitely influence things, maybe not in such a grand scale where people are knocking off her dress and getting inspired and designing her dress. I think people will be looking to her, maybe not to the extent that they are looking to Kate, but definitely looking to her. There could be a huge younger audience of women her age, in their twenties and then teenagers, that are looking to her because her fashion sense is so original."
Article continues below advertisement
OK! News: Find out how much Kim Kardashian's engagement ring from Kris Humphries sold for
What title would they have, and can they ever be King and Queen? What duties, job or role will Harry have into adulthood?
Whatever the Queen decides, basically! "It would be whatever the Queen grants them. Technically he is a prince, so whoever he marries she is a princess, same thing with Kate, technically she could be called the princess, but they go by the Duke and Duchess of Cambridge. It depends on what title and honor the Queen bestows, so just on the morning of William and Kate's wedding it was announced that he was now patronage of the Duke of Cambridge, and she was married and became the duchess. She might give Harry an Earl title, he could become a Count, he could become a Duke or he just stays Prince Harry. It is really up to the Queen's discretion."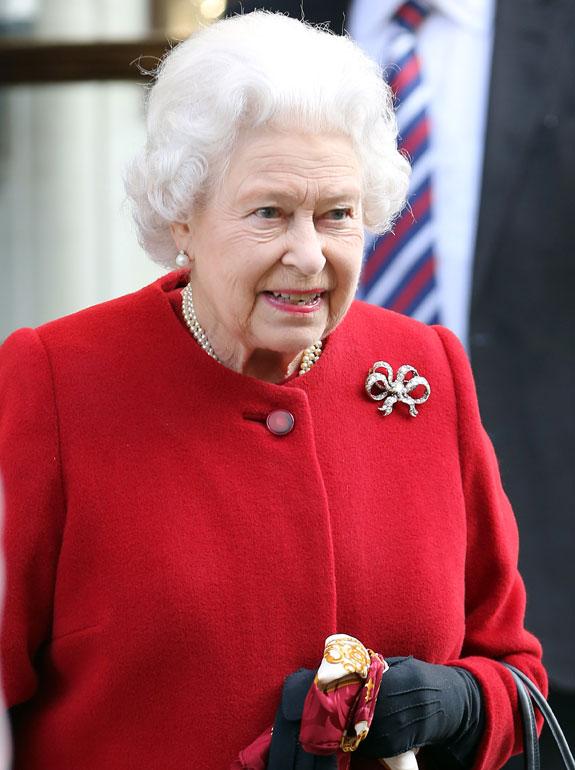 Do they have any say? Can they drop some hints about what they want to be?
It's her call, but hopefully Harry has a good relationship with his grandma. "It is probably really how close they are with their grandmother, it's her decision and what's available. When Prince Charles becomes King and he is no longer the Prince of Wales, William will probably get the title of Prince of Wales because that is the title that goes to the direct heir to the throne. It really depends on availability, who is still alive and kicking, and also what they think sounds right and what they want, but it is really the Queen's decision as to what she wants to do."
Article continues below advertisement
Hopefully Harry doesn't have plans to become King anytime soon because, well, it's not happening. Anne explains, "He is fourth in line to the throne because it is Charles, William, the new baby George, and then Harry. Assuming Kate and William have more children, those children will precede Harry. As they have children, he gets pushed down the road. But he is still considered a senior member of the royal family because he is Charles' son, unlike Eugenie and Beatrice and Edward, who is Elizabeth's son, they are not considered those senior royals. They are senior royals in that they are the Queen's children or the Queen's grand children, but they have to have real jobs, their full-time job can't be living off the state." Ok, so there's a positive and a negative there for Harry. Won't be King, but also doesn't have to listen to anyone tell him to "get a real job".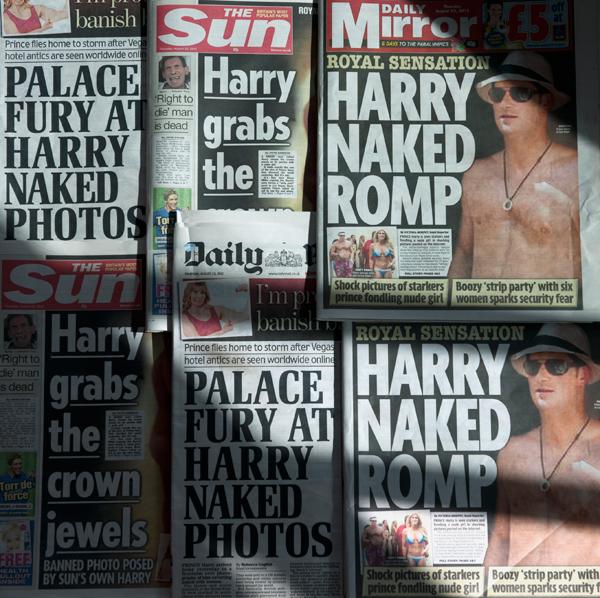 By Royal standards, Harry has been known to be a little "wilder". Does this affect his reputation at all?
Yes, Harry may have had himself a good time in Vegas, and "because of the Internet those things get everywhere. But if you think about it, he is a soldier. He has been in Afghanistan several times, his life is in danger when he is there and he takes that extremely seriously. He is involved with a lot of charities, he is involved with a lot of children's charities, and charities related to Africa which was very close to his mother. For all of his antics and his 'youthful indiscretions' he is top of the rank. He is really in that tight inner circle. As he gets older, it is most likely he will follow in the footsteps of Prince Andrew where he will stay in the military. William is leaving the Search and Rescue so he can be a full-time royal meaning he will be in London full time and going to events because now he has a son and wants to be with his family which makes sense. I totally see Harry continuing in Afghanistan and military operations because that is what he loves and that is what he trained for. As the Queen and Prince Philip get older and stop going to things, Harry is one of the core people that they are relying on to take their place."
Article continues below advertisement
OK! News: Could we be anymore obsessed with Mindy Kaling's Instagram?
What is Cressida's relationship with Kate like? Would there be a rivalry?
They could be sisters-in-law, and that's always a 50/50 chance of getting a really good one, or a less good one. But come on, Kate has to be the best, right? "I can't imagine there would be a rivalry. First of all, Kate is like 7 years older than this girl. She has a completely different personality, she has been around for a very long time, she knows the protocols, just the way they dress and the things that they do, it is completely different. But they will be at lots of things together, anytime there is a major royal function like a wedding, or a christening, or one of the country celebrations, they will be there together on the Buckingham Palace Terrace. So, I would hope they would be friends but not everyone is best friends with their sister-in-law. But they will be at things together, and they will be expected to do things together. They might not be involved in all the same charities, they will probably be involved at least in The Royal Foundation, which is Harry and William's charity, or any organizations that both brothers are involved with because of their mother or their father. I don't remember seeing them together at anything, any special events or any weddings yet, but then again, who knows? She might have been with Harry when he met George for the first time!"
Photos: Tom Hiddleston takes handsome pictures all around the world
Could you imagine? Are Cressida and little Georgie already friends? We will hopefully find out more next week when his christening happens. We'll certainly be watching intently. And be sure to stay tuned to OKMagazine.com for more on Prince Harry and Cressida or whoever his future bride may be!
Do you want to see another Royal Wedding soon? What was your favorite part of Will and Kate's? Tell us in the comments below or on Twitter @OKMagazine.