NEWS
OK! Loves: Why I'm Obsessed With Last Night's 'Glee' Mashup of NSYNC and Backstreet Boys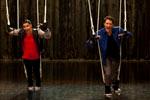 So here's the thing — pretty much all season, Glee has not been too great. In each episode there's either a great plot OR great songs, unlike the days of seasons 1 and 2 where pretty much every episode had both. But I need to talk about last night's episode, "Feud." Because they did a 90's boyband mashup and OMG was it good.
Photos: Cory Monteith is Hottie of the Day!
For those of you who haven't really been following the show lately (which is fine, I'm not judging), the latest plot development is that Will and Emma didn't end up getting married because she said it didn't feel right, but also, Finn accidentally kissed Emma days before their wedding, told Will, and now Will think it's Finn's fault that she didn't go through with the wedding.
Article continues below advertisement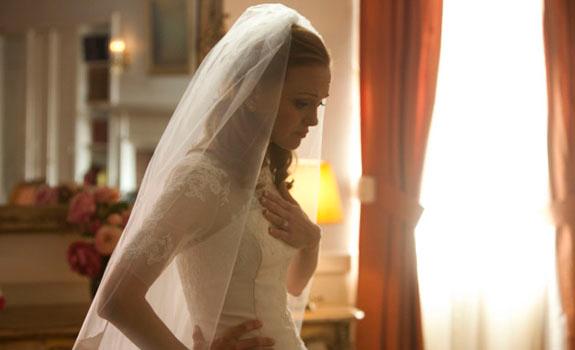 So last night's episode was about their "Feud" (hence its title), and the glee club assignment was to sing songs from two musical rivals. And who did Will and Finn choose? NSYNC/Backstreet Boys. It's like the people at Fox KNEW it was Justin Timberlake Week or something.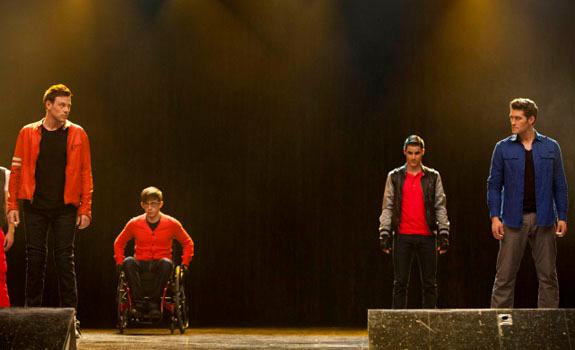 Will (and his backup singers, Jake and Blaine) sung "Bye Bye Bye" and even had the puppet strings attached to them like the NSYNC guys did in their music video, and Finn (with boy band backup from Ryder and Sam) sang "I Want it That Way" from Backstreet Boys. Two best songs from the two best boy bands of all time.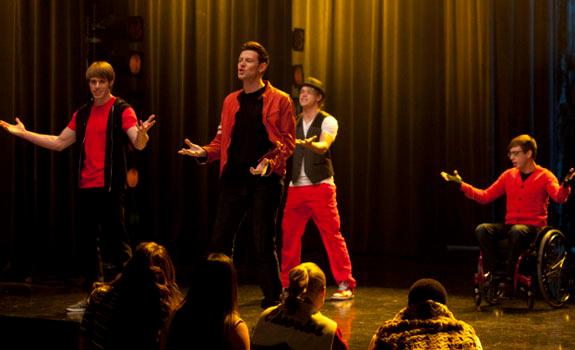 Basically I was crying the entire time that this was happening, which is a normal TV occurence for me, because this time, Glee just nailed it. Lately their songs just haven't been relating to plot points at all, but both these tracks made SO much sense with the story and SO much sense with their nostalgic, mid-twenties fans like me who miss NSYNC and BSB and refuse to believe that The Wanted and One Direction are their reencarnations of 2013. Nu uh. Not happening.
Article continues below advertisement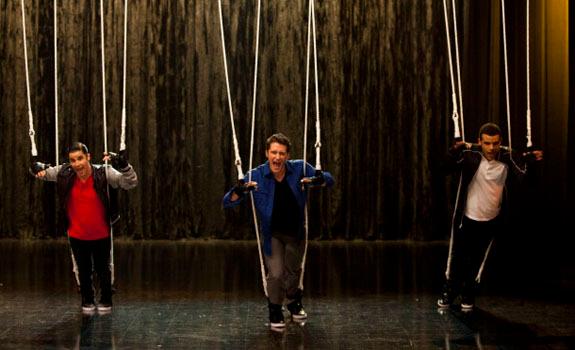 So enough with my chitter chatter. Watch the full performance below and then tell me what you think. If you cry, I'm sorry, I'll reimburse you for your tissues or something, but this will be the best 2.5 minutes you've had in a while. Oh and also, next week is guilty pleasure week on the show and they're doing Spice Girls, so don't even think about contacting me between 9 and 10pm ET next Thursday night because I'll most likely be dead.
OK, so how good was that? Are you on Team Will or Team Finn (even though, spoiler, they both made up by the end of the episode)? And more importantly, in 1998 were you Team NSYNC or Team BSB? Tell us who you chose and why on Twitter @OKMagazine!