NEWS
OK! Movie Mania: First Look at Lily James as Disney's Cinderella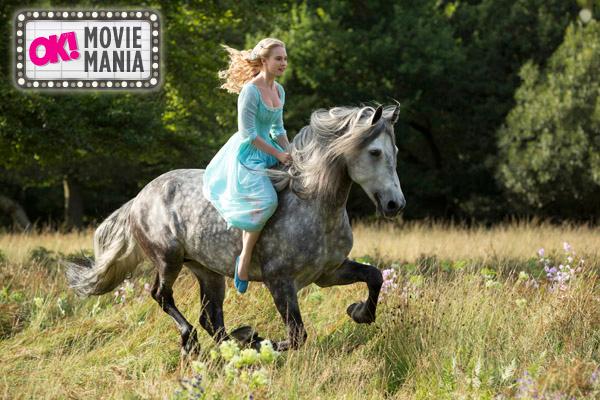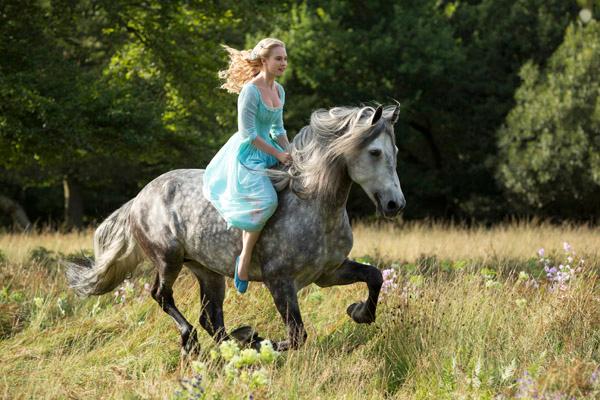 Disney announced today in a press release that principal photography, aka shooting, is now underway for the film, which is the first live-action movie version of Cinderella. It's currently filming at Pinewood Studios in London, England, which, fun fact, is the same studio where Kristen Stewart and Chris Hemsworth filmed Snow White and the Huntsman in late 2011. Guess Disney has a thing for the UK, eh?
Article continues below advertisement
Photos: Comparing and Contrasting Justin Bieber's Movie with One Direction's
Lily James, who is now most famous for playing Lady Rose McClare on Downtown Abbey, plays Cinderella in the film, but A-Listers like Cate Blanchette (who plays the evil step-mother) and Helena Bonham Carter (who plays the fairy godmother) round out the gorgeous, British cast.
The movie doesn't come out until March of 2015, so we guess this photo of Lily on a horse will have to suffice for now. Thanks, Disney!