NEWS
OK! Movie Mania: A Look Back at Leonardo DiCaprio Movies That Made the Editors Fall in Love With Him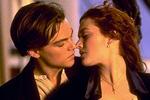 We've all been there. You watch a movie starring a handsome young actor and then you're hooked. Instantly. And then suddenly, he's all you can think about and you start plastering his poster all over your walls and planning what your babies' names will be. And there's noone more teenage girls did that for than Leonardo DiCaprio.
Watch: Leo DiCaprio's Best Gatsby Interviews So Far
In honor of Leo in The Great Gatsby (out Friday!), the OKMagazine.com staff is taking a look back at our obsessions with Leo and pinpointing exactly when it started. From Titanic to The Departed to Inception, read on for our profound "OMG, I'm in love with Leo!" moments (in order they happened, duh), and don't forget to tell us yours on Twitter @OKMagazine!
Article continues below advertisement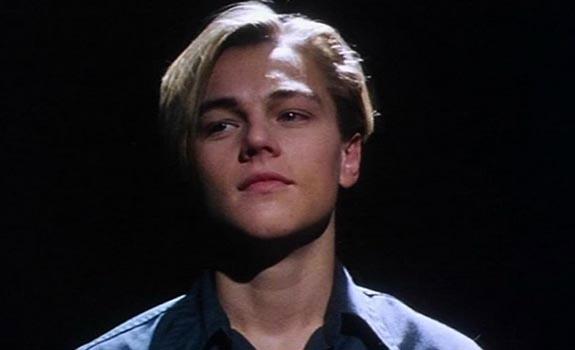 Kelli, Deputy Editor: I'm OBSESSED with Leo in Romeo + Juliet. I mean, a full on Shakespearian love affair with My So Called Life's Angela Chase is a dream come true in my mind, plus it's honestly one of his hottest roles. Between the sexy pool scene and the fight scene I could re-watch this movie over and over. And over.
Kelly, Contributing Editor: I totally fell in love with Leo when he was in Romeo + Juliet as well. I was a sophomore in college when that movie came out and my roommates and I went to see it in the theater probably four times. How can you not have a crush on a gorgeous guy who is playing Romeo?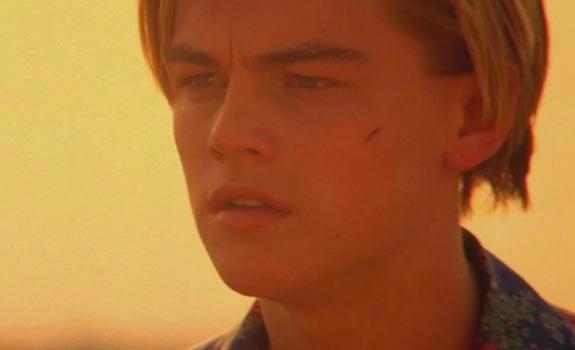 Emily, Social Media Manager: As sad as it sounds, I used to LIE about my obsession with Leo. Every one else was doing it, you know? So when Romeo + Juliet came out and all my friends were flipping their shiz over it, I jumped on the bandwagon—even though I had never seen it. It was my favorite movie, starring my favorite actor, and it was all a complete lie.
Article continues below advertisement
Editor's Note: Thanks, Emily, for admitting that on the internet.
Haley, Entertainment Editor: I remember the first time I saw Titanic in theaters was at a friend's birthday party in fifth grade, and then I saw it four more times after that. And then I bought every single Tiger Beat and Bop and ripped out the posters and put them on my Leo shrine, which was next to my Spice Girls shrine on my wall. I also had the official Leonardo DiCaprio autobiography and the Titanic soundtrack so yes, I was cool, albeit slightly obsessive.
Lea, Video Editor: The Departed is not only one of my favorite movies, but definitely my favorite Leo movie. He is hands down the hottest in this film. He's tortured, smart, sneaky, sexy and can pull off the Boston accent as well as his co-star Mark Wahlberg who is actually from Boston! I love the movie but watching it only makes me angry that he didn't win every Oscar possible for his performance. But then he comes on screen and everything's ok again….
Article continues below advertisement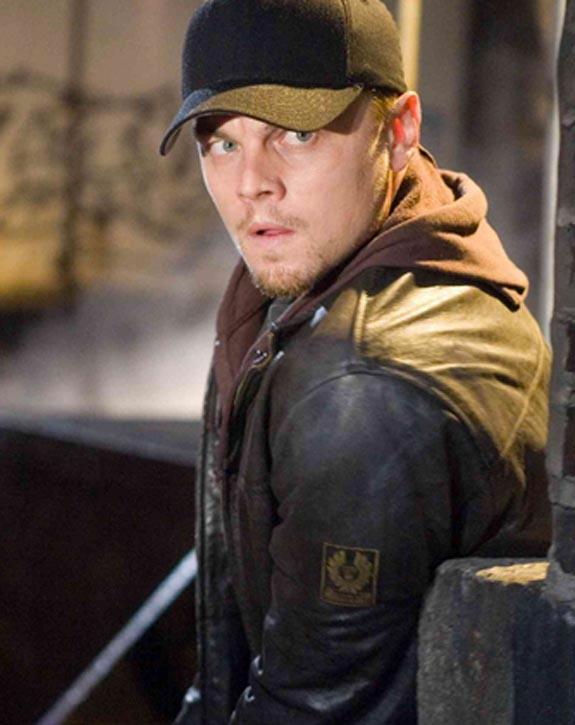 Victoria, Editorial Assistant: My crush on Leo went through the roof when Inception came out. Truth be told, I had to watch the movie about four times to completely understand what was happening, but that also gave me four more times to stare at his cute face. The fact that his character just wanted to get back to his kids made my heart flutter.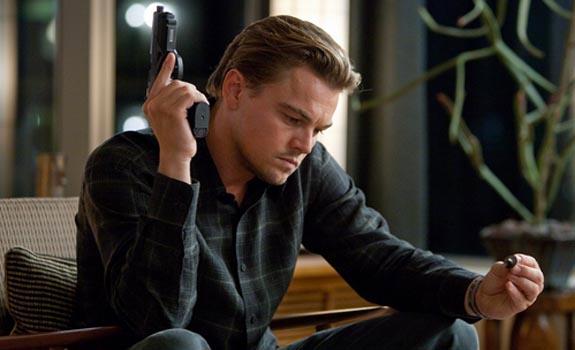 Editor's Note part 2: You will fall in love all over again once you see Leo as Jay Gatsby in The Great Gatsby. Just look at him: