NEWS
OK! Movie Mania: 'Now You See Me's Dave Franco (and Big Brother James) By the Numbers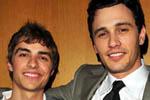 James Franco is really hot. But he has a just-as-hot little brother, Dave Franco, who is also pretty famous. And hot. Did we mention hot? Dave stars alongside Jesse Eisenberg and Isla Fisher in Now You See Me (out this Friday!), and so we are taking this time to talk about all of Dave's accomplishments. We threw in a few of James' projects, too, since it's actually weird how eerily similar the career trajectory is of the Franco bros. We call this Franco by the numbers, and you can thank us later. Begin...
Article continues below advertisement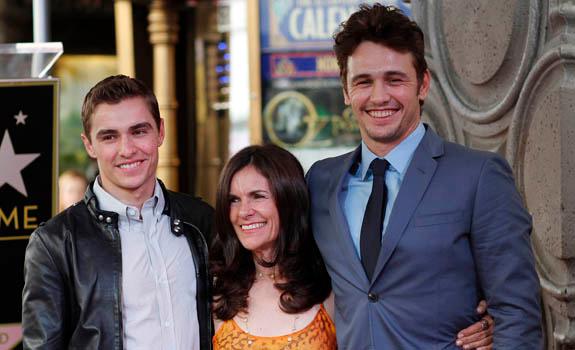 Number of awesome shows starred in: 2
Obviously James got his start on Freaks & Geeks, but Dave? He got his on 7th Heaven. OMG. Watch this.
Number of times co-starring with someone from Superbad: 10
Are the Francos secretly BFF with Judd Apatow? James has worked with Seth Rogen in Freaks and Geeks, Pineapple Express, The Green Hornet and This Is The End, whereas Dave had one short scene in Superbad, worked on 21 Jump Street with Jonah Hill, Fright Night with McLovin, aka Chris Mintz-Plasse, and is working on the upcoming film, Townies, with Seth and Chris again. Also, both bros co-starred with Chris in two hilarious Funny or Die shorts. They're really NSFW, but watch the first one here if you must.
Numbers of times starring in shows taking place in a hospital: 2
Remember when James did a stint on General Hospital from 2009-2012? That was fun. Little bro Dave starred on Scrubs for one season, too. Imagine these brothers as actual doctors though. We would not be able to handle the hotness.
Numbers of times starring in a digital short with a hot chick: 2
Both Francos are like, experts on the digital shorts front, and both have gotten hot chicks to be their co-stars. Good for them. Personally we love Dave's "Dream Girl" skirt with Alison Brie, but James' spoof of The Hills with Mila Kunis is preeeeeetty hilarious.
Article continues below advertisement
Number of former Disney stars as co-stars: 3
Dave is basically the luckiest dude ever having gotten to work with Zac Efron twice (in Charlie St. Cloud and the upcoming Townies), and James got to hit on Vanessa Hudgens and Selena Gomez in Spring Breakers.
Number of movies starred in about creatures that don't exist in real life: 7
James played Harry in all three original Spider-Man flicks (Spider-man is a superhero, not a human, FYI), had a small part in The Green Hornet (also about a superhero) and worked with smarter-than-possible chimps in The Planet of the Apes. Dave, on the other hand? He's had a role in Warm Bodies (about zombies) and Fright Night (about vampires). There you have it.
Number of times worked with each other: 2
Not including all the shorts the bros have collaborated on (there are like, 4 million), James and Dave have a few movies credited to both of them, including Milk (James had a huge part and Dave, according to IMDB, played a "telephone tree"), and The Broken Tower, which James wrote, directed and starred in. Dave played the younger version of James' character. Makes sense.