NEWS
OK! Old School: That Time Amanda Bynes and Penn Badgley Kissed and Other Thoughts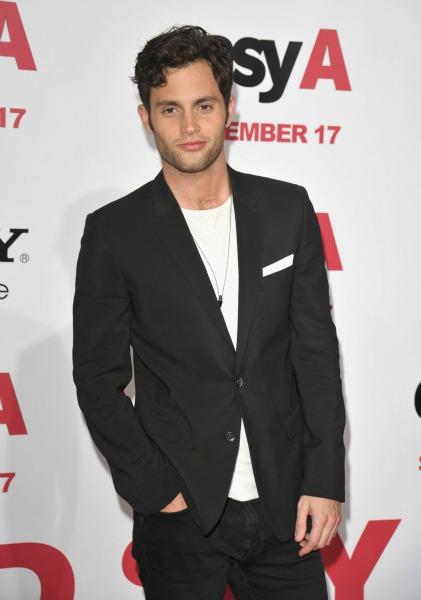 Before Penn Badgley was smooching Serena van der Woodsen, (the goddess with the perfect blonde hair) Blair Waldorf, (a girl who regularly got to hook up with hottie Chuck Bass) and all those other chicks on Gossip Girl, he starred in a few other roles that contained major, sparkling kissing scenes. Or maybe I should say, lack there of.
Penn Badgley was once a guest-star on Amanda Bynes' show What I Like About You, and apparently, she didn't really like him that much. Penn played Jake, a young dude she worked with who had a problem admitting his feelings for Amanda's character Holly in front of his bros. Oh, young love.
Article continues below advertisement
youtube=https://www.youtube.com/watch?v=nDbJbemSzxQ&w=420&h=315
So to basically get back at him for all his guy talk, (he was talking the talk for sure) Amanda hides a digital camera that had a super long timer (note: not an iPhone) in her backpack and snapped a candid photo of them sharing a kiss. Her proof of his feelings would be in print.
But that's not the reason I even bring this video up. Just watching this for five minutes made me think of a couple things that just have to be shared.
1. Amanda Bynes' name was brought up in pop culture every day for the better part of the year. Seeing her with Penn brings a crazy flashback of child sitcoms and confusion. Mostly, why wasn't Penn a bigger deal when we were younger? Thoughts?
2. Penn's hair is abnormally straight and light in this episode, and I really, really don't think it is a wig. Where are those dark tendrils? Please tell me someone remembers the curly side-part from GG. Please?