NEWS
OK! Old School: What We Hope to See and Hear in Britney Spears' Planet Hollywood Piece of Me Show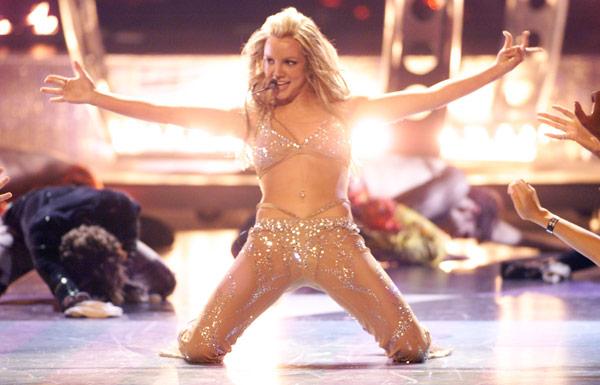 See? That Britney Spears-inspired red pleather Halloween costume wasn't a one-time-wear ensemble. You might want to pack that precious piece of history for your next trip to Vegas. This morning, pop princess Britney Spears (the girl who made fuzzy scrunchies cool à la "Baby One More Time") announced this morning to Good Morning America that she'll be calling a special planet known to Las Vegas home. For real—she's not playing with your heart. For two years, Brit will be performing her Piece of Me show, which she explained to GMA includes new music and old hits, at Planet Hollywood.
Article continues below advertisement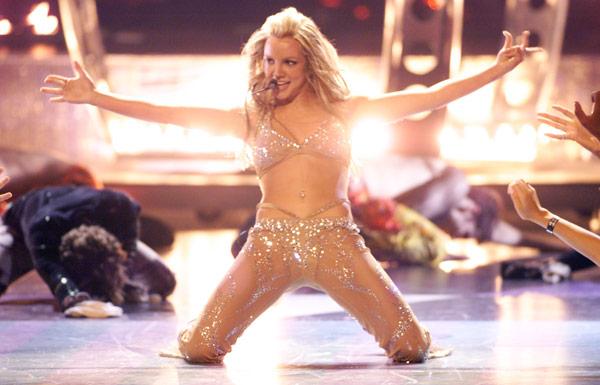 Now that the big announcement has been made, we're daydreaming of all the props, costumes, and setlists that could possibly fill her Vegas showcase. But first, do you want to know if she's ready? Watch this Good Morning America segment here to find out!
And Even though the pop star told Good Morning America's Sam Champion she didn't remember the moves to "Oops I Did It Again," you'll want to be fresh on your choreography game. The heart-hand motion will come in handy, so get in the Spears sprit with this amaze playlist.
The fact that Britney is going to be performing all those party faves in a secluded spot is pretty major, but nothing makes a show like a good prop. We rounded up a couple standout items, outfits, people, and beauty looks that we hope grace the stage.
1. The Red Pleather Jumpsuit
Nothing says 90s pop music like a shiny pleather item.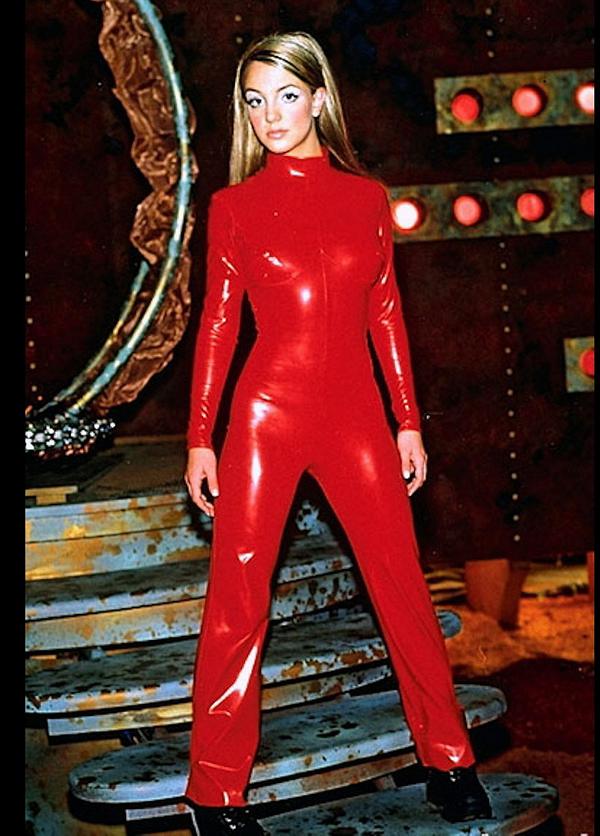 2. The Diamond-Studded "Toxic" Outfit
Why not? It's either that or the cut-out flight attendant ensemble. Who doesn't love a little sequin and shine in Vegas?
Article continues below advertisement
3. A Snake
In her "I'm a Slave For You" performance at the MTV VMAs, our girl Brit carried out a massive snake around her neck. If she wasn't scared in 2001, we're gonna assume she won't be one bit frightened now.
4. High Braided Pigtails
The legendary hairdo must be completed with fuzzy scrunchies. Nothing else will work.
5. A Huge Star
We hope that Britney balances on a huge star that descends from the ceiling like she did in "Lucky."