NEWS
OK! or OMG?!: Read Our Review of Saving Mr. Banks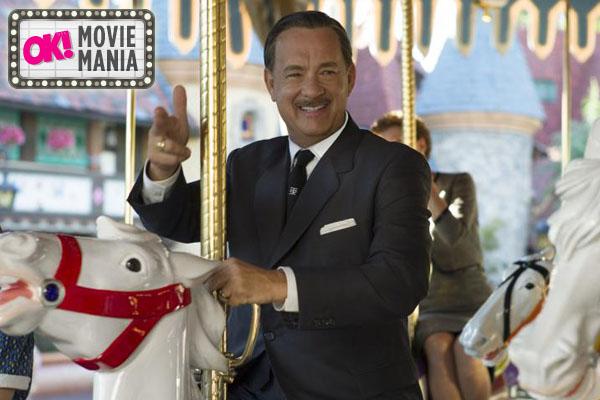 When I heard the nominations earlier this week for the 2014 Golden Globe Awards, I wasn't at all shocked that Emma Thompson got a lead actress nod for her role in Saving Mr. Banks. If you haven't seen it yet, you may be surprised that a "Disney" movie is up for such a major award—but no no. Do not think this way. Read on for this week's OK! or OMG?! and see why Saving Mr. Banks is actually kind of a masterpiece.
Article continues below advertisement
OK! News: Find Out Which Movies Got Golden Globes Nominations
The basic lowdown—Saving Mr. Banks tells the (mostly) true tale of how the classic Disney movie from 1964, Mary Poppins, came to be, but mostly how it almost didn't come to be. Emma Thompson plays P.L Travers, the author of the Mary Poppins books, and Tom Hanks stars as the one and only Walt Disney. Of course, the film is set in the 60's.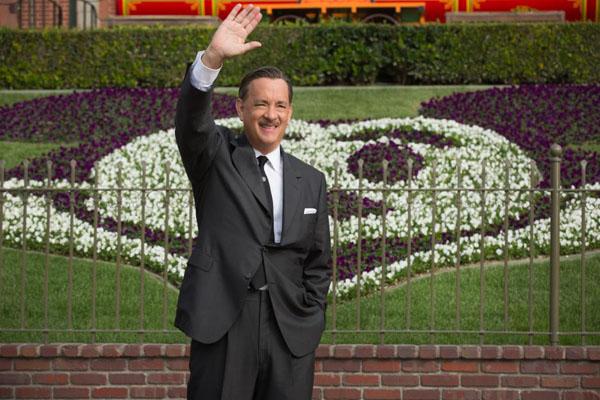 P.L doesn't want her beloved novel to be made into a silly movie, and you find out more and more as the movie goes on why she's so resistant and why she's sort of, you know, cynical about life and fun. Interspersed with the PL/Disney story is flashbacks to the author's life as a child in Australia, with Colin Farrell playing her dad, and the juxtaposition between the two timeframes is pretty great.
Article continues below advertisement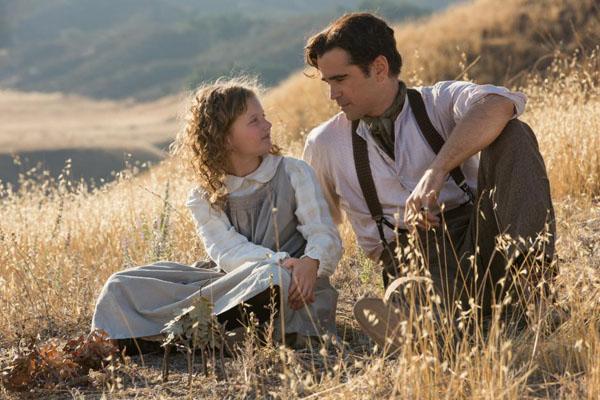 OK! News: Should You See Mandela: Long Walk to Freedom This Weekend?
Some of the best scenes of the film take place in Disney Studios' rehearsal room, where the script writer (Bradley Whitford) and the music composers (played by B.J Novak and Jason Schwartzman) work with P.L to bounce off ideas. It's really awesome, as a Mary Poppins fan, to see how the songs and the script get written and changed throughout the process. Fun fact: P.L didn't even want Dick Van Dyke playing Bert! She was adamantly against the cartoon penguins! Seriously, the film will change the way you look at Mary Poppins and movie-making in general.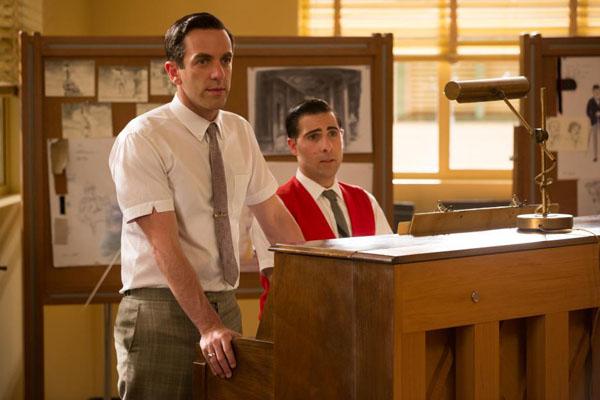 I originally kept thinking to myself that this movie won't make so much sense if you're not a fan of the original 1964 version of Mary Poppins. There are many jokes and lines throughout the film that fans will know later end up in Mary Poppins—like "close your mouth, please, we're not a codfish"—but honestly, even if you know even a little bit what Mary Poppins is about, you'll get this. I mean, it's a Disney film. The plot isn't exactly complicated.
Article continues below advertisement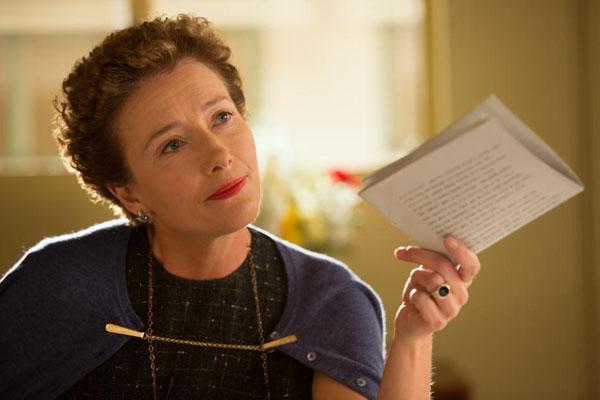 Photos: A-Listers You'll Be Seeing a A Lot of This Awards Season
I didn't know much about Walt Disney before this movie, but Tom Hanks really makes me want to know him. The scene where Walt takes P.L to Disneyland to try to get her to be less uptight? I mean, who wouldn't want to walk through Disneyland with Walt himself? (Also: seeing Tom Hanks on a carousel is really just great).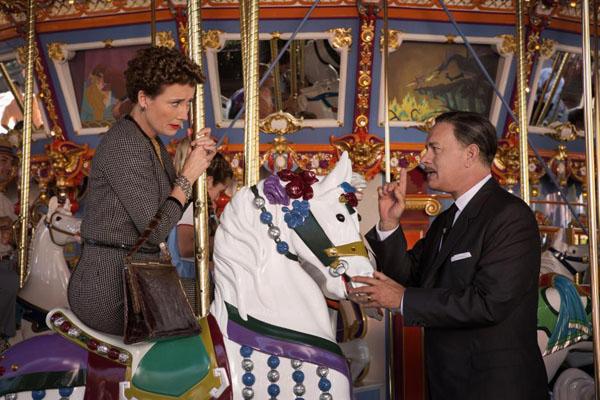 But just know going in that as funny as the movie may be, you will cry. I cried four times, to be exact. I don't want to ruin anything but I cried once during a musical sequence, once during a flashback scene between a young P.L and her dad, once during a convo P.L had with her driver (played by Paul Giamatti), and another time at the end during the movie's premiere in LA. I'm not even a little bit embarrassed about it.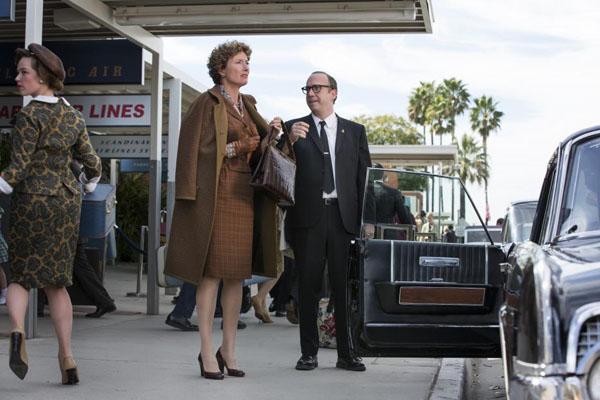 OK! or OMG?!: I mean, was everything you just read not clear? Go see this movie now. Like literally, go buy a ticket. It'll make you appreciate movie-making, everything about Disney, and also, it might make you kinda a little bit wish you lived in 1961.
Photos: See Tom Hanks' Hilarious 2013 Holiday Card
Saving Mr. Banks is out now! Are you going to see the film after this review? Are you a die-hard fan of Mary Poppins like I very clearly am? Tweet us @OKMagazine.