NEWS
OK! TV Awards: Vote for Your Fave TV BFF!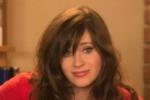 Every show needs at least one semi-normal anchor who just seems like the most fun person on the planet. They're the one whom you just want to plop down on a couch with and watch Dirty Dancing, and who seems like they would totally understand your problems and would be happy to chat about them with you.
OK! News: Vote for the best musical moment on TV this year!
The following is a list of the most desirable TV besties out there. Who do you want to party with? Who just gets you?
Article continues below advertisement
Rashida Jones is the sweetest gal on P&R, and aside from being really nice, she always has Leslie's back, as seen in the adorable scene above!
Kurt on Glee
As Kurt shows in the clip above, he's always ready for a Golden Girls marathon on the couch, and he even supplies his lady roommates with their own versions of boyfriend pillows. We all need a Kurt (or Chris Colfer) in our lives.
I'm somewhat campaigning for Mindy Kaling to be my BFF in real life, but her counterpart Mindy Lahiri is also a funny, kind, chatty best friend. She's the one you call up in the middle of the night when you've just gone through a breakup, for sure.
Jess on New Girl
In the clip above, Jess threw her best friend Cece an over-the-top surprise bachelorette party. The two are an awesome friend pairing, though one of the greatest aspects of being friends with Jess would be her hot guy friends. Of course.
Which of these pals would you want to add to your group? Do you have a friend like any of the characters above? Which show is your favorite? Tell us in the comments below or tweet us @OKMagazine.