NEWS
OK!s 25 Days To The VMAs: Editors' Picks for Video of the Year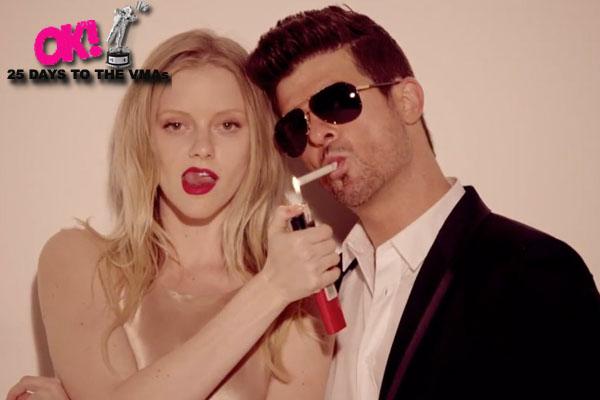 The most coveted moonman—the one for Video Of The Year—has been awarded to artists like Beyonce, Rihanna, Lady Gaga, Katy Perry, Eminem and Madonna in the past. But who are we hoping will take home the prize this year? Check out all 5 celebs who are nominated right HERE and then see why the OK! editors are rooting for Robin Thicke, Justin Timberlake, Taylor Swift...or none of the above.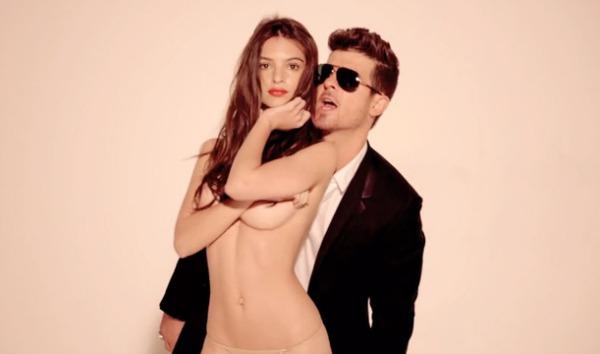 Article continues below advertisement
""Blurred Lines" all day. The second I was done watching this video I immediately pressed play again. Has TI ever had as much fun dancing? Has Pharrell ever been more adorable? Is there anyone in the world cooler and sexier than Robin Thicke? No other video this year has got people talking and dancing (at the same time!) as much as this one. " - Lea, Video Editor
""Blurred Lines" should definitely take home the moonman! While I do have a habit of belting out T-Swift's "Trouble," I'm preeeetty sure Robin Thicke's song is the tune that everyone wanted to dance to this summer." - Victoria, Editorial Assistant
OK! News: Which One Direction Guy is Engaged?!
"Robin Thicke, featuring T.I. and Pharrell for "Blurred Lines" hands down. C'mon it just doesn't get any hotter than this trio of boys. Oh and I guess the half-naked girls helped bring the video to another level too." - Kelli, Deputy Editor
youtube=https://www.youtube.com/watch?v=yyDUC1LUXSU&w=640&h=360
"I want Taylor Swift to win just because she's the only gal nominated. What's that about?! My vote's for you, Tay-Tay, even though I think the video itself is a direct rip-off of Rihanna's "We Found Love." But that won Video of the Year, so why not?" - Kaitlin, Senior Editor
Article continues below advertisement
"While it's hard to choose because each artist is so talented, I'm rooting for Taylor Swift. I've always been a big fan and would love to see the only girl nominated for Video of the Year take home the moon man!" - Jillian, Assistant Editor
youtube=https://www.youtube.com/watch?v=vNoKguSdy4Y&w=640&h=360
""Mirrors" — because an 8 minute ode to Justin Timberlake's grandfather is my kinda short film. "- Emily, Social Media Manager
OK! News: Full List of 2013 MTV VMAs Nominees
"I know "Blurred Lines" is going to win . . . but I want JT to win because always love his adorable acceptance speeches!" - Lauren, Site Director
youtube=https://www.youtube.com/watch?v=uuZE_IRwLNI&w=640&h=360
"TBH, I'm not loving any of these choices. Miley Cyrus' "We Can't Stop" got jipped! She twerked, she made out with a plastic doll, she wore grillz. That video is true pop music genius. Also? It has over 140 MILLION views on Vevo. What the eff?!" - Haley, Entertainment Editor