NEWS
Oksana Grigorieva Warm Toward Mel Gibson in Post-Fight Emails?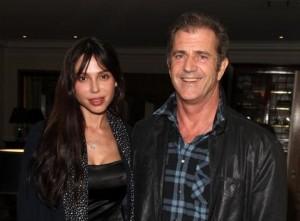 Although Oksana Grigorieva has thus far had all the appearances of a woman trying to flee a potentially violent relationship with Mel Gibson, recently revealed emails dated months after their Jan. 6 blowout show a different side — and one much softer on Mel.
OK! NEWS: OKSANA GRIGORIEVA SAYS MEL GIBSON WAVED A GUN AT HER
TMZ says they've obtained emails where it seems Oksana is pleading with Mel, perhaps in an attempt to get him back. An email dated March 30 reads: "I don't belive (sic) that u stopped loving me just in one phonecall. U either stopped loving me a long time ago or u still love me."
Article continues below advertisement
She goes on to mention his estranged wife Robyn and daughter Hanna, laying blame on them for the dissolution of her relationship with Mel.
She says, "...it's easier to blame the outsider, ur love, completely unpretected (sic). So u betray me," adding, "Love like that doesn't die so quickly."
OK! NEWS: MEL GIBSON SAYS HE ONLY SLAPPED OKSANA GRIGORIEVA ONE TIME
About a month after that, on May 2, it seems Oksana was still sweet on her ex, writing:"Until this morning I was still missing you so much and secretly wanted and hoped for us to be together again," adding, "I still believed that you loved me, but now I dont. I think you knew what was going on," and adding, "I see now, that you seemply (sic) growen (sic) tired of me a while ago, but you were too weak to tell me."