NEWS
Orange Is the New Black Star Alysia Reiner Talks About Being the Most "Despicable" Character on TV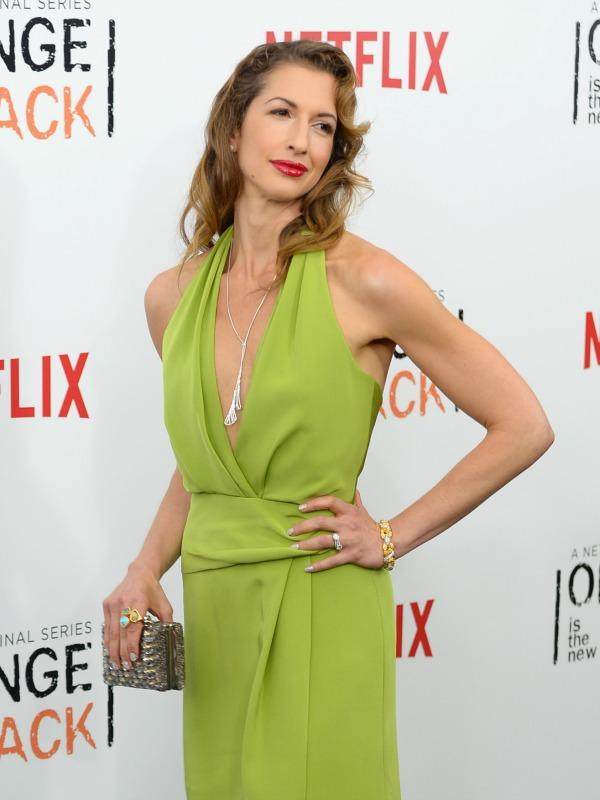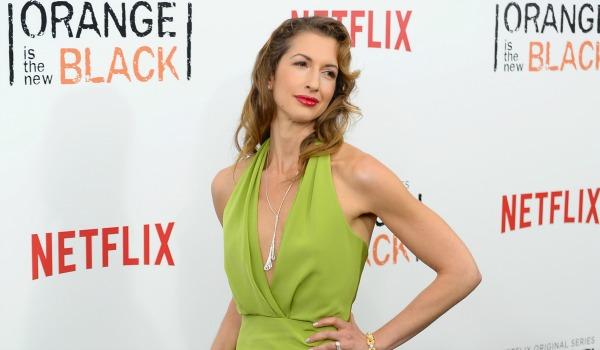 It's hard to pick the nastiest character on Orange Is the New Black. The show is about criminals, after all, but it's the people running the prison who are often the most selfish and dangerous. Alysia Reiner plays Natalie Figueroa, a.k.a. Fig, the assistant warden who will do anything to cover up the bad behavior of her staff. She chatted about season two (don't worry, no spoilers!) and her amazing charity work. Got to offset Fig's behavior somehow!
Article continues below advertisement
PHOTOS: Get more secrets about the cast of Orange Is the New Black.
OK!: How has the show changed your life?
Alysia Reiner: It's a very different thing when you're walking through Home Depot and people want to take selfies. The thing I'm most happy about and most proud about is people love the show, and connect to it. It's such an incredible piece of art to be a part of. Seflies in Home Depot!
OK!: How has it been to share this experience with the other women?
AR: It's beautiful. We have an incredible supportive group of women, and I think that's the fun thing about the girls. The writing of the show is such that we each get a chance to shine. We are a big, happy family. It's a really extraordinary thing. My "Orange" family. We vacation together. A real gift.
OK! News: Are Beyonce and Jay Z in couple's therapy?
OK!: From season one, I would say that your character is the most despicable. Would you agree with that assessment?
Article continues below advertisement
AR: laughs I wouldn't! I would say there's some really despicable people on this show. There's always levels of what you consider bad. Healy watches that fight and doesn't do anything about it! That's pretty messed up—that's his job. Not only is he not taking care of them, he's letting one potentially die. We don't know what happens, if you've only seen season one. You see the despicable side of a lot of people! laughs And hopefully you get compassion for a lot of people. I hope you feel some compassion for Fig by the end.
OK!: Is she redeemed at all in season two?
AR: You'll have to tell me that! laughs
OK!: Do people comment in that fashion on the street? It sounds like they're very pleasant to you...
AR: People are delightful. I've only had people love and love the show.They love to hate Fig. She's someone you love to hate.
OK! News: Find out why Jennifer Aniston's friends staged an intervention.
OK!: Whom would you want to share a cell with?
Article continues below advertisement
AR: Oh, my my my. I think Poussey. It would have to be Poussey. She's hilarious, and positive, and she's really smart. You learn a lot more about her and her heart, and it's pretty gorgeous.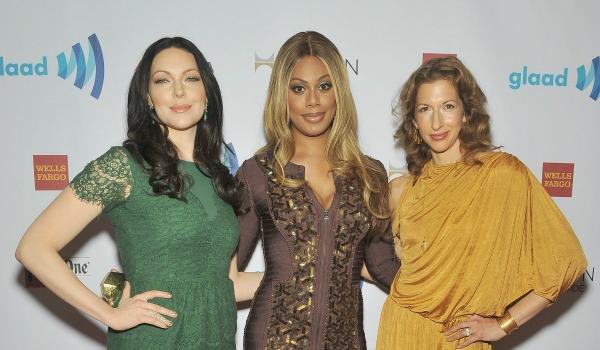 OK!: Have you gotten a sense that this is an accurate portrayal of how prison administration works?
AR: I would say sadly yes, this is an accurate portrayal. Politics are politics. They can be really ugly sometimes. I know that our writers took trips to different prisons. I went to a prison myself, and didn't see anything like this, mostly because I was dealing with the prisoners themselves. There's a fantastic series, Billions Behind Bars, and that gave me a real sense of what's going down. Sadly, what's going down at Litchfield is not so out of the realm of possibility.
WATCH: American fans react to the stunning end of the US-Portugal game.
OK!: Where are you now in the process of season three?
AR: We are shooting episode three next week.
OK!: Is there anything you can tell us about season three?
AR: Are you kidding me? As I said about season two, if I tell you, I'll end up in prison myself!
OK!: What else are you working on? You have like six projects in development!
Article continues below advertisement
AR: I am shooting a bunch of movies. I'm currently shooting Ava's Possessions, which is a really fun movie about a woman who gets possessed by a demon. I call it Memento meets The Exorcist. Then next week I am double teaming with Orange and a movie called No Letting Go, about children and mental illness. Later in the summer I'm doing two movies. One is called The Networker. It's sort of a modern retelling of Death of a Salesman. And another called The Other Side, which is about abuse in the Hasidic community. Just finished Life Itself with Morgan Freeman and Diane Keaton. I also just started a production company called Broad Street Pictures that focuses on great roles for women.
I think that's all. And of course I love to talk about my work with the Women's Prison Association and the locket I designed. If you go to kirakira.com, I co-designed a locket there with a designer named Suzanne Somersall. One hundred percent of the proceeds go to the Women's Prison Association. It's my way of karmically balancing out playing Fig!
PHOTOS: Was North West's first birthday party cute, or racist?
Article continues below advertisement
OK!: What are you working on with Covet Closet?
AR: They call themselves the Robin Hoods of fashion. There are women who sometimes buy things they don't use, and they'll take those pieces and sell them and then half goes back to the woman and half to charity. They've raised over $80,00 for charity in a year. As an environmentalist, fashionista, and humanitarian, it's kind of the most perfect idea ever! And here's some insider information: we're talking about, for our first Broad Street movie, taking Covet Closet pieces. And then hey, not only is this a Chanel suit, but it was in a movie, too!
OK!: What do you binge watch?
AR: laughs House of Cards all the way. I can do one Breaking Bad in a night, or one Game of Thrones. But House of Cards, I can really do three in a night. I get sucked in.
OK! News: Check out Scott Disick's latest party antics.
OK!: Thank you so much for chatting. Now I can safely watch season two.
AR: Definitely call me afterwards and tell me what you think! Considering your questions, I expect you to tweet me when you're done!
What do you think of Alysia's character on Orange Is the New Black? Do you think she's the worst character on the show? Have you watched season two yet? Tell us in the comments below or tweet us @OKMagazine.