NEWS
Oscar Nominations Underdog: 'Winter's Bone' Gets Nod For Best Picture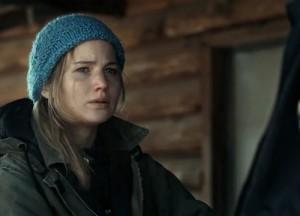 The Best Picture category for this year's Oscars is certainly a lengthy one! Ten films have been nominated, including Winter's Bone, a drama about a determined young girl who treks through the Ozark Mountains as she hunts down her drug-dealing father and ties to hold her family together.
Young actress Jennifer Lawrence was nominated for Best Actress (and also received the Golden Globe nod) in the Debra Granik-directed film
Article continues below advertisement
John Hawkes was also nominated for Best Supporting Actor for his role as Teardrop — a scary and yet sympathetic meth addict.
Winter's Bone faces off against the following list of Best Picture Noms:
• Black Swan
• The Fighter
• Inception
• The Kids are All Right
• Toy Story 3
• The King's Speech
• The Social Network
• True Grit
• 127 Hours
The film may have remained under the radar, but now we bet everyone will be rushing to the box office to see it!
Catch trailer below!