NEWS
Paris Hilton's New Documentary Talks About Her Scars And Traumas And What Went Into Her Making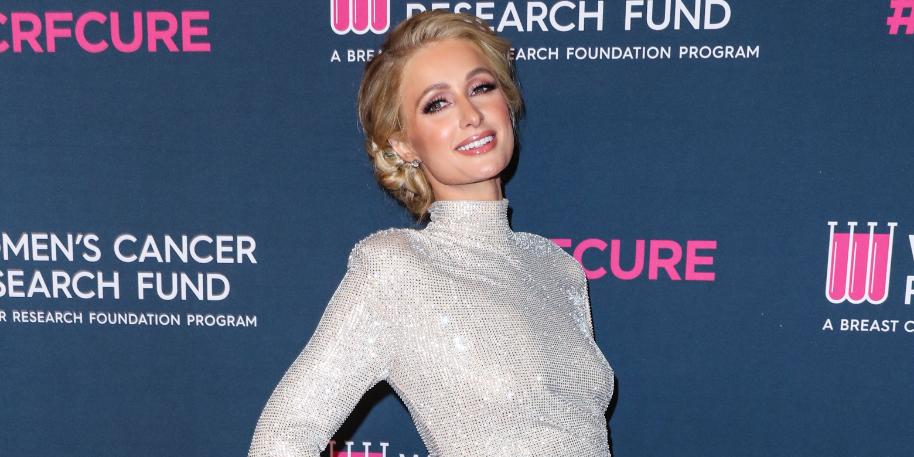 Paris Hilton has had her fair share of popularity and notoriety, and now there's much that is revealed in a new YouTube documentary about her sexual abuse and the horror she faced at her sex tape leak.
The 105-minute YouTube film, among other things, looks at the horrors Paris faced at the leak of her sex tape. It also looks at the consequences of the public image she had sculpted for herself.
"I feel like I helped create a monster," she claims in the documentary.
Article continues below advertisement
The documentary titled 'This Is Paris' sees the 39-year-old talking about her alleged physical and emotional abuse, and how she had to endure beatings and solitary confinement after she was sent to a boarding school.
HERE'S WHY PARIS HILTON HAS NO REGRETS ABOUT ENDING HER ENGAGEMENT TO CHRIS ZYLKA
The document sees her talking about how her five former boyfriends also abused her.
The socialite says in the documentary: "I feel like the whole world thinks they know me because I've been playing this character for so long.
"No one really knows who I am. Something happened in my childhood that I've never talked about with anyone. I still have nightmares about it.
"I wish I could bring a camera into my dreams and show you what it's like. It's terrifying and I relive that every night.
"I experienced it and to this day I'm still traumatised.
"I'm so used to playing a character that it's hard for me to be normal. When the camera's around I always turn into someone else."
Article continues below advertisement
GHISLAINE MAXWELL REPORTEDLY ATTEMPTED TO RECRUIT A YOUNG PARIS HILTON FOR JEFFREY EPSTEIN
Paris gained popularity and fame after her 2003 break in the show The Simple Life. She played a 38-year-old socialite in the show who was shown struggling with her life on a farm.
Paris was the eldest of her three other siblings and was born to parents, Rick, 65, and Kathy, 61. Her father was the chairman of the Hilton hotel chain and Paris' destiny was to be one with much financial and social influence.
She was sent for learning etiquette to New York, and she was nicknamed Star as her parents told her that she was going to be the next Marilyn Monroe.
"My mum wanted me to be a Hilton . . . and I just wanted to be Paris," she reveals.
The 39-year-old Kim Kardashian says in the documentary that the credit to her fame goes to Paris.
"I wouldn't be here today if it hadn't been for number one, her starting off in the reality world and her introducing me to the world," she says.
Article continues below advertisement
The footage also shows Parish at her prime taking a picture with a friend who was next to her, completely ignoring her little-known friend Kim.
PARIS HILTON FROZE HER EGGS AFTER TALKING TO KIM KARDASHIAN
Paris hasn't had the best experience with men in her life, and a part of it also comes from the release of her sex tape with her then-boyfriend, the poker player Rick Salomon.
The footage, titled '1 Night In Paris', was leaked, and Paris has denied her involvement in the leak and said that she was put under pressure for making it.
She says: "That was a private moment with a teenage girl not in her right headspace. But everyone was watching it and laughing like it's something funny.
"If that happened today it would not be the same story at all. But they made me the bad person. Like I did something bad.
"It was my first real relationship. Eighteen. I was so in love with him and I wanted to make him happy.
"And I just remember him pulling out the camera. And he was kind of pressuring me into it. It was like being electronically raped."