NEWS
'Simple' Snub — Paris Hilton Turned Down Offer To Star On 'The Hills'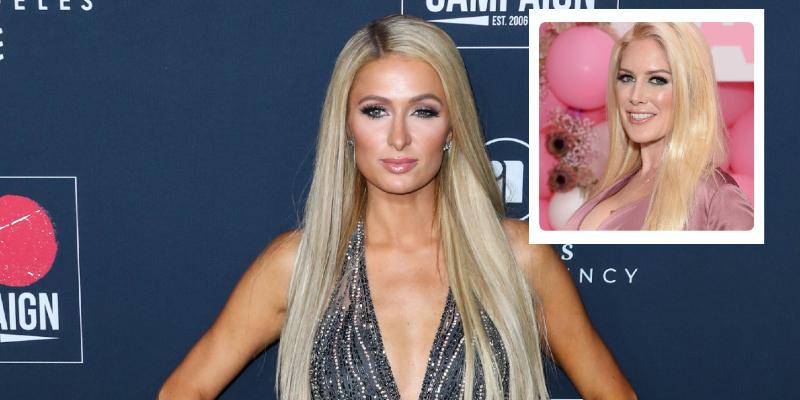 The Simple Life: Paris & Heidi? Not so fast! Paris Hilton shocked fans when she revealed that she was asked multiple times to join Heidi Montag on MTV's The Hills reboot, The Hills: New Beginnings — but turned down the offer.
"Yes, I did say no to it a ton of times," Hilton told host Andy Cohen on Watch What Happens Live! Tuesday, September 15. Fellow guest Jenna Bush Hager asked whether The Simple Life alum had appeared on the original series and she replied: "No, but they wanted me both times," she said. "I said no."
Article continues below advertisement
GUESS WHAT PARIS HILTON PLANS TO NAME HER DAUGHTER? HINT — IT'S A CITY!
The House of Wax actress also revealed that she's received numerous reality show offers, but has turned them all down due to her "busy" schedule.
"Every single day we get different calls, people pitching shows and I always say no," the socialite said. "I'm too focused on my business and I don't have time for that. When they call me with something, I always just say I don't have time."
Hilton's juicy news comes right after a source told The Sun that "The Hills will start filming in mid-October" and that "conversations about it are ongoing" due to the coronavirus pandemic.
PARIS HILTON DEBUTS REAL VOICE IN TV INTERVIEW, ADMITS SHE'S 'NOT A DUMB BLONDE'
"The cast is really looking forward to it because most of them haven't been able to see each other so it's going to be a different start to the season," the source told the outlet.
Article continues below advertisement
It was reported in March that fashion model Caroline D'Amore had joined the cast for season 2 — replacing Barton and Stephanie Pratt — who wouldn't be returning.
Hilton is a reality TV icon herself, appearing on The Simple Life with costar Nicole Richie from 2003 to 2007. The reality series followed the two wealthy socialites as they traveled the country doing manual, low-paying jobs such as cleaning rooms, farm work, serving meals in fast-food restaurants and working as camp counselors.
The first three seasons aired on Fox, and the final two aired on E!.