NEWS
Paris Jackson: I Don't Want to Be in Michael Jackson's Shadow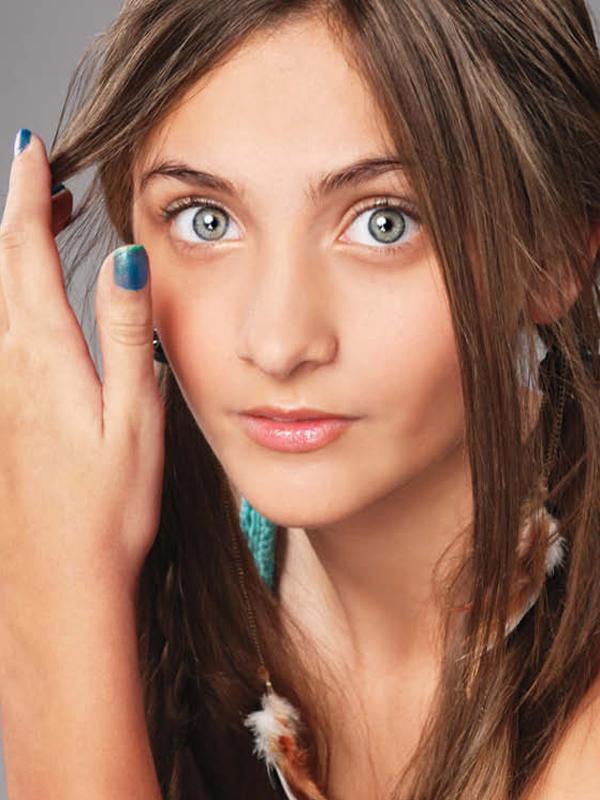 Article continues below advertisement
"A lot of people think he's the only reason I'm making it, but I want to show that I do have talent and that I can make it if I try. I want to be my own person."
Paris also shares about her family's divided opinion on her becoming an actress at such a young age.
OK! GALLERY: THE JACKSON FAMILY PHOTO ALBUM, THROUGH THE YEARS
"A lot of people don't want me to do it," she shared. "But Aunt La Toya believes in me. She heard me play a little guitar and sing, and she started clapping, 'Oh my God, oh my God.' She really does encourage me; it's just awesome of her."
Paris's other aunt Janet Jackson has spoken out about her reluctance for Paris to be a child star because of the perils she has seen it has caused the Jackson family.
"She has the rest of her adult life to be that actress that she wants to be," the Rhythm Nation star said. "Your childhood — you completely lose."
And as Paris gets back to school after the summer vacation, she says that she refuses to follow the crowd and much prefers to do her own thing, which may sometimes cause conflict.
Article continues below advertisement
"The clique in my class, they don't like me or my friend, because we're outside of the box," she revealed. "We're not copycats."
"Prince calls me goth, but I'm more rock 'n' roll. I listen to older music like AC/DC; Phil Collins is the ish."
"A ton of kids at school have made fun of me; if I had to give advice to other girls, I would say, 'Hang loose and ignore them. They shouldn't faze you no matter how popular they think they are.'"