NEWS
Paris Jackson Talks to Oprah Winfrey About Being Bullied: "It Doesn't Really Work"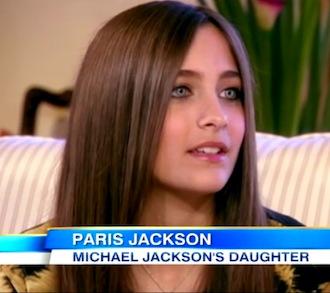 Article continues below advertisement
"Now I see other kids and their parents, and I compare them to my dad. Our dad was a really normal father when he was with us. We would get grounded if we did something bad. He would ground us. He wouldn't call it grounding; he'd just say, 'You're on punishment.'" she told Oprah. "Sometimes we'd be on punishment a lot. Mostly me and Blanket, because me and Blanket would always fight."
There is, however, a downside to coming from a famous family: good, old-fashioned schoolyard bullying.
"People have tried to bully, but it doesn't always work… at school and some people try to cyberbully me," she said. "They try to get to me with words, but that doesn't really work."
OK! NEWS: MICHAEL JACKSON'S KIDS APPEAR ON X FACTOR
When Oprah asks if she thinks her classmates are jealous, Paris looks unconvinced, shrugs and answers, "maybe."
She also mentions 24-hour security, with guards following Paris and her friends wherever they go, which all her pals find "creepy."
Check out the video below for more of Paris and Oprah.