NEWS
Paul Walker Told CosmoGIRL! Magazine Over 10 Years Ago Why He Loved Driving Fast, Taking Risks, Being a Dad—And What He Wanted to Do Before He Died!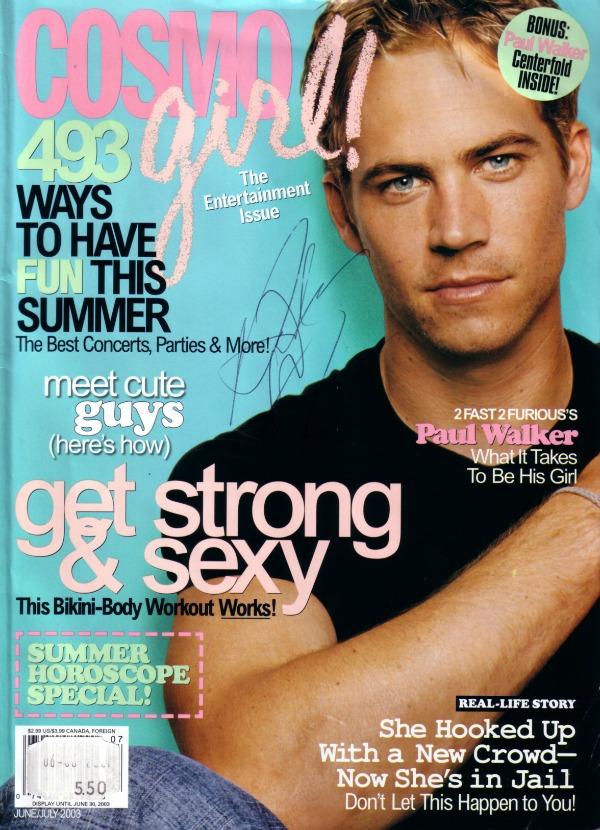 I don't get to pop in and write personal stories on OKMagazine.com as much as I would like to. As site director, I'm usually looking ahead at the big picture and figuring out the next big ways we can bring the celebrities to you 24/7. But, even before I was given the honor of leading the OKMagazine.com site, I built my career around interviewing celebrities and have always had a knack for really getting them to open up. It was my privilege to interview Paul Walker for CosmoGIRL magazine's cover story for their June/July issue in the summer of 2003. We chatted over the phone but Paul's honesty and willingness to go deep was so strong that we might as well have been sitting side by side. In fact, he even asked for my cell phone number (and used it a few times) because he thought of things he wanted to share and elaborate on after we hung up. He simply wanted his fans to know him intimately.
Article continues below advertisement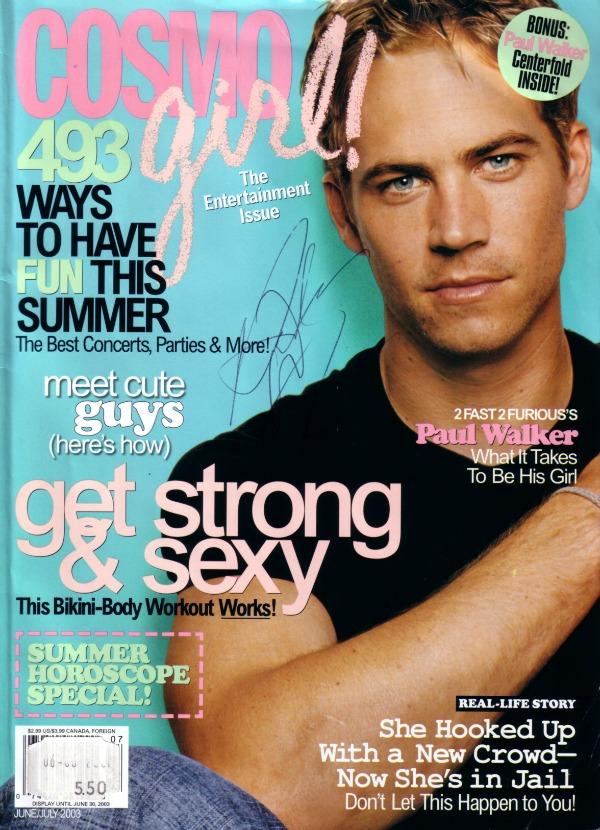 So needless to say, I'm devastated that one of the first major stars I interviewed for a magazine cover story is now gone with no warning and in such a tragic and heartbreaking way. It felt right to use this as a chance to get personal with you guys. It's a weird thing when you do these in depth interviews with celebrities because you don't always realize it until later—but sometimes you're helping shape their legacy. Their words, their epiphanies, those personal anecdotes that they choose to share all become immortalized in print. And at the time, they don't always realize the impact of what they are saying . . . and how in some mysterious and even mystic way they are writing their path and determining their future.
Photos: Paul Walker's Best Moments
I went back tonight to re-read the interview I did with Paul and just have to share with you some of his very poignant musings that now hit all too close to home after his tragic death at the age of 40 this weekend. This interview came out right as 2 Fast 2 Furious was about to become another blockbuster hit and Paul spoke about the dangers of driving fast, living without fear and regrets and what it was like to be a dad (as well as what kind of dad he would be like to daughter Meadow when he was 40). It was an interesting and insightful interview then . . . but it gives me the chills now to read back what he told me and even predicted over 10 years ago. Here are the highlights that I know will give you the chills too—but more importantly give you some comfort in knowing he lived the way he wanted and became the man he set out to be.
Article continues below advertisement
On Preparing for Extreme Driving Scenes in the Fast and Furious Movies
"That, to me, is the easiest stuff. The extremes are easy. I think that just sitting down and having casual conversation is the hardest stuff to do. But the extremes? I know what it feels like to come racing around the corner at 90 miles an hour, sliding the car sideways. I know what gear I'm hitting it in when I'm coming around the corner and where I need to downshift. So to me, that's the fun stuff. I like to think my driving sequences are a lot more believable because I do know how to do that."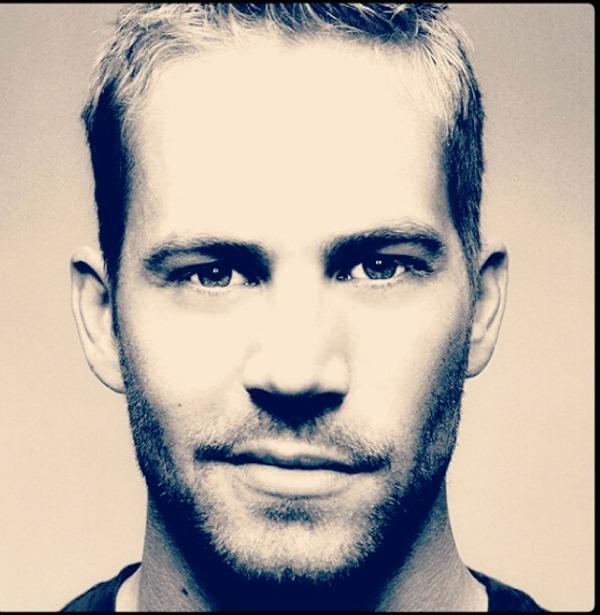 On Being a Risk Taker
"I think it's one of those things where there's that fine line, and you're trying to find the balance of being in control—but you're really not in control. The way I explain it is, you know that feeling when you've come close to getting in a car accident? Your heart's pounding because you just evaded it! It's that moment of being fearful and then realizing everything is okay, with your heart racing a mile a minute. It's like, "I'm definitely alive now." I love that. My motto is, 'Go big or go home.' I say that a lot. It used to be more in tune to sports, but now it's turning into everything, like relationships and friendships. You go big or you go home, in every facet. You know that James Taylor song? Shower the people you love with love/Show them the way you feel . . . I think that statement, the more I've gotten older, really applies to going big or going home. You could make a million movies and a ton of money, but you know what? If the people around you don't feel love and you're not feeling it in return, everything's pretty shitty to be honest with you."
Article continues below advertisement
OK! News: Paul Walker's Co-Stars React to His Shocking Death
On His Hopes for His Daughter (she was 5 years old at the time of this interview)
"I have a daughter and she's been going on camping trips with me recently. It's important to me that she experiences those things and grows while doing all that. I think sometimes it may be overwhelming for her because of who her daddy is and what he does. I hope it never gets to a bad level, but there's a chance it will, and I just know that the only way to offset that would be to make the outdoors a key part of her life. Being out in nature is a big part of the way I am the way I am today. I was really freaked out about becoming a dad. The whole thought of being a dad was scary to me. It's kind of like that Creed song that says, I don't know if I'm ready/To be the man I have to be. Every day, you find yourself scratching your head, going, 'Wow am I really? I guess I really am! I would imagine that even when I'm 40 and looking at her, I'll still be going, I'm a dad! It's just pretty wild. I don't think it's anything you get fully used to, because I don't think anybody thinks that they're truly prepared or ready for that."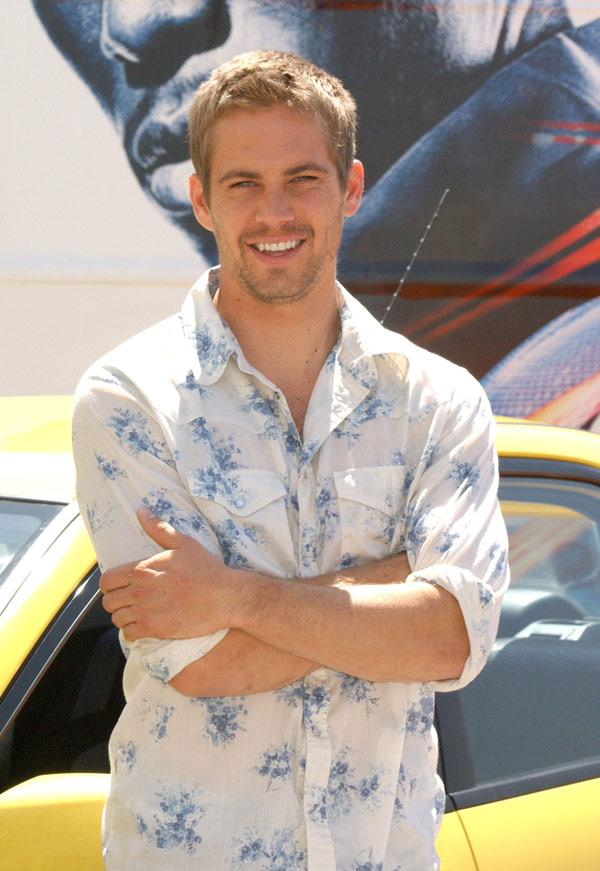 Proof That Paul Died Happy . . .
"Me and my buddies are all like brothers. So it's okay for us to say I love you or whatever. It's always cool. I think that comes from my dad. That's just the way he always was. My father is so the macho man, but when it comes to family and stuff, he's always like, 'What's up? I love you, bro.' I love him. He's cool. As for Hollywood, I've got a killer job and I'm having a blast. I have the luxury to go on trips whenever I want and invite my friends who can't afford it. And God willing, I'll be able to do all that till the day I die."
RIP in Paul. You were a kind soul and a good man. Thank you for letting me be a miniscule part of the legacy you're leaving behind by opening up to me ten years ago. We hope you got to heaven and started a big party the moment you arrived.
What are your favorite Paul Walker memories from interviews to movie roles? Share them all with me @LBAuthor or @OKMagazine and of course comment on it all below.