NEWS
A Peek Inside Kristin Cavallari and Jay Cutler's Wedding Registry!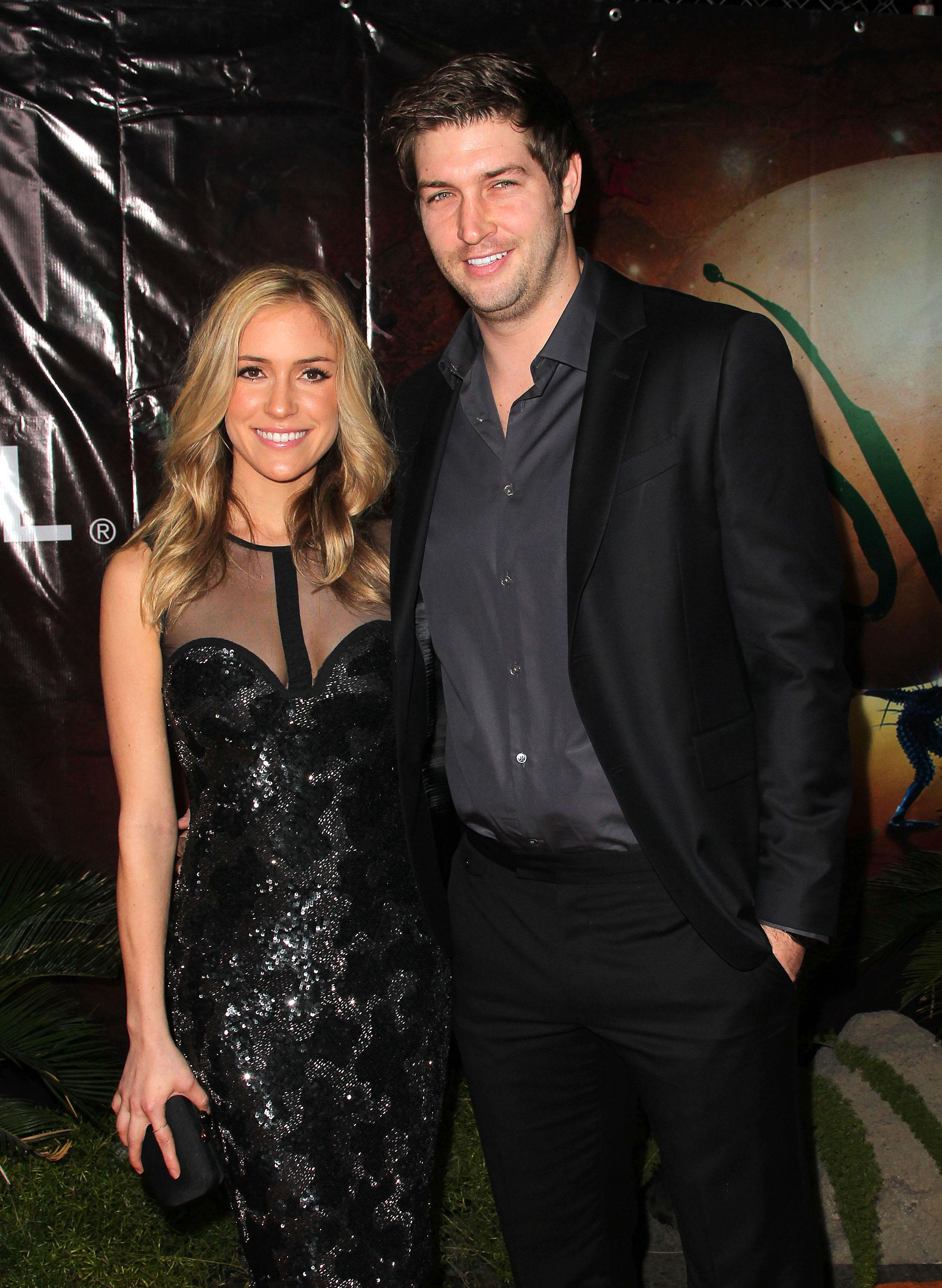 Maybe it's the voyeur in me, but I love looking at registries—wedding, baby—you name it, I'm interested. It doesn't even have to be a registry belonging to someone I know, I think these gift lists offer a fascinating insight into another person's life, whether it's their taste, needs, indulgences or lifestyle. So when I caught wind of the fact that Kristin Cavallari and Jay Cutler, who apparently have set a date of July 13 for their big day,  have created a wedding registry with Williams-Sonoma, I was all over it. Let's take a look at what the happy couple hopes to add to their lovely abode, shall we?
Article continues below advertisement
WATCH: WHY IS JENNIFER ANISTON RUSHING DOWN THE AISLE?
Starting off with bakeware, I never pegged K-Cav as much of a baker, but her registry suggests otherwise. A decorating kit, cupcake corer, pastry bags—could the reality star be making a play to compete on Cupcake Wars? (Coincidentally, her former Laguna Beach cohort Casey Reinhardt won an episode of the Food Network show.) Or maybe she simply wants to be prepared for son Camden's first birthday party this summer?
OK! NEWS: BRODY JENNER IS CRASHING 'KEEPING UP WITH THE KARDASHIANS'
Moving onto cooks' tools, I'm loving that the couple registered for the Double Patty Burger Press (perfect for Super Bowl parties, right Jay?) and a Molcajete (that's a mortar and pestle to you and me). After all, a SoCal girl like Kristin needs her fresh guacamole. Of course for healthy living, the OXO Salad Spinner is a must, and if you're going to be whipping up gourmet salads, then they'll need the Salad Dressing Shaker as well (as a home cook, I can attest to the fact that once you make your own dressing, you'll never go back to the bottled stuff, so good choice, kids!).
Article continues below advertisement
PHOTOS: OUR PICKS FOR MTV'S HOTTEST GUYS
The cookware category is a little disappointing, populated only by a 12" frying pan and a copper risotto pan. This makes me wonder if Kristin still has that frying pan her father gifted her on the finale episode of Laguna Beach. But I digress…
PHOTOS: ROYAL BABY MUST-HAVES FOR KATE MIDDLETON'S LITTLE BUNDLE
The electrics department is where it's at—an All-Clad Classic Round Waffle Maker (swank!), a Breville Panini Press, electric wok, rice cooker and, the piece de resistance—the KitchenAid Artisan Stand Mixer in Majestic Yellow. Kristin will need that beauty for all of those cupcakes she appears to plan on making!
PHOTOS: LISTEN UP, KIM KARDASHIAN! YOU MUST REGISTER FOR THIS STUFF.
The Tabletop and Bar arena is pretty tasteful, with the couple registering for mostly white porcelain dishes and serve ware, along with classic flatware and other accoutrement like cake stands and such. This isn't exactly surprising because Kristin's style is almost always on point and never too gawdy.
What do you think of Kristin and Jay's wedding registry? Tame or lame? Unleash your judgment in the comments below, or tweet us @OKMagazine.