NEWS
Peter Facinelli Asks Twi-Hards to Unite and Help Haiti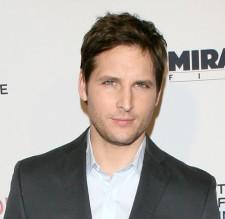 Calling all Twi-hards! Peter Facinelli, perhaps better known as Dr. Carlisle Cullen, is asking for your help in giving back to Haiti. Peter is already lending his support to the new social campaign, Twihards4Charity (sponsored by 211me) to unite Twi-hards to help Haiti. "If Twilight fans ban together, we can make a big difference," Peter told PopEater. "This is about getting the fans motivated and really channel their camaraderie to help a country in need."
Article continues below advertisement
"This online experience is an all-in-one social network," DeFranco said. "They can donate, chat on message boards, download photos and videos. Fans can rally to give what they can to help."
OK! NEWS: KRISTEN STEWART SENDS SUPPORT TO HAITI WITH LOVE FROM SUNDANCE
In the next few months, Kristen Stewart and Robert Pattinson are set to help with the cause.
Exclusive merchandise to phone calls may be auctioned off and all the proceeds will help those in need.