NEWS
Peter Facinelli on 'Breaking Dawn' Wedding: "It Was Very Wet, Muddy & Cold"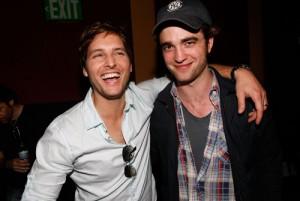 Peter Facinelli's work on The Twilight Saga: Breaking Dawn isn't done yet, but he did attend the big wedding between Robert Pattinson and Kristen Stewart's characters and says the day wasn't as beautiful as the movie will make it!
OK! NEWS: PAUL MCDONALD WOULD "LOVE" TO BE ON BREAKING DAWN SOUNDTRACK; WORKING WITH PETER FACINELLI
"I still have another two weeks of second-unit stunt work, so for me, it doesn't feel quite done yet," Peter told MTV News about filming Breaking Dawn. "I haven't really had that moment of remorse or blues, you know, the blues of finishing. I'm in the midst of still finishing myself."
Article continues below advertisement
And he definitely doesn't have any blues from having finished filming the big wedding scene.
"Beautiful and spectacular," he said of the scene. "It's funny, because whenever we have a big, important scene on Twilight movies, it rains. I was doing the baseball sequence from Twilight, and it was raining. But you never see it on film."
"With this wedding, it rained the whole time we shot the two scenes," he explained. "But you'll never see it on film, they block out the rain. They put tarps up and you'll never see it. But for us, it was very wet and muddy and cold."