NEWS
Pornstar Ron Jeremy Pressed With 20 New Charges Of Sexual Assault, Could Face Life Sentence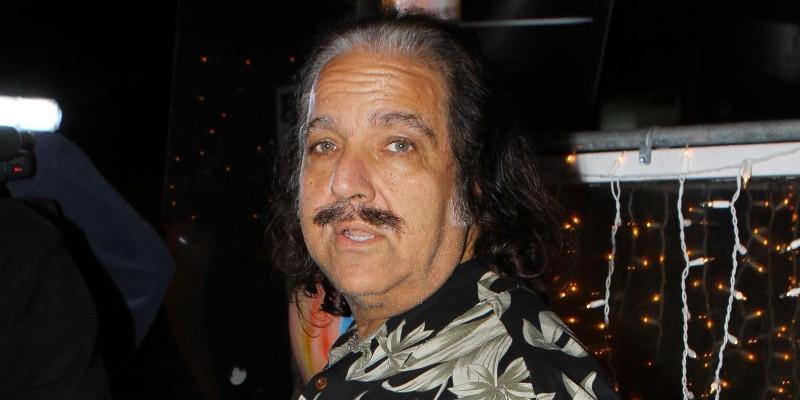 Ron Jeremy is in deep trouble.
The pornstar has been charged with the sexual assault of a 15-year-old and now stands in face with a sentence of 250 years in jail. The 67-year-old also sees 20 new assault and groping charges, which also includes charges from one victim who was sleeping.
The new charges against him tallied up after he was arrested in June after several women reported against him. Considering the increased charges, the LA County District Attorney stated that the complaints against him were amended to fit the rising number of cases against him.
Article continues below advertisement
"I can't wait to prove my innocence in court! Thank you to everyone for all the support," he wrote on Twitter after his appearance in the court and pinned the tweet to his account. 
UMA THURMAN ACCUSES HARVEY WEINSTEIN OF SEXUAL ASSAULT
Jeremy has made an appearance in over 1,700 porn movies and has pleaded not guilty for all the charges pressed against him over time. He was first arrested in June on charges of rape and sexual battery and has accusations dating back to 2004.
The latest chargespressed on him include six counts of sexual battery by restraint, five counts of forcible rape, three counts of forcible oral copulation, two counts of forcible penetration by a foreign object and one count each of sodomy, assault with intent to commit rape, penetration by a foreign object on an unconscious or sleeping victim and lewd conduct with a 15-year-old girl.
Six of the new charges pressed against him related to assaults in a bar in West Hollywood. The most recent incident occurred on January 1, 2020, when Jeremy was accused of sexually assaulting a 21-year-old woman outside a business in Hollywood.
Article continues below advertisement
In response, he told the magazine he had "never and would never rape anyone".
The case remains under investigation by the Los Angeles County Sheriff's Department, the Los Angeles Police Department and the District Attorney Office's Bureau of Investigation.
Jeremy is a part of the Guinness Book of World Records for "Most Appearances in Adult Films." He was also the subject of the 2001 documentary Porn Star: The Legend of Ron Jeremy. He has also made several cameo appearances in computer games, films and music videos.