NEWS
Pretty Little Liars Scoop: Find Out if Alison's Alive, Which Star is Returning & More!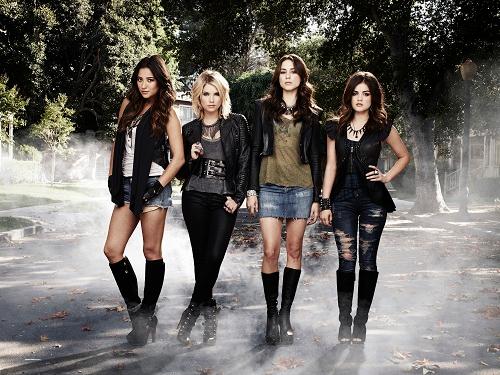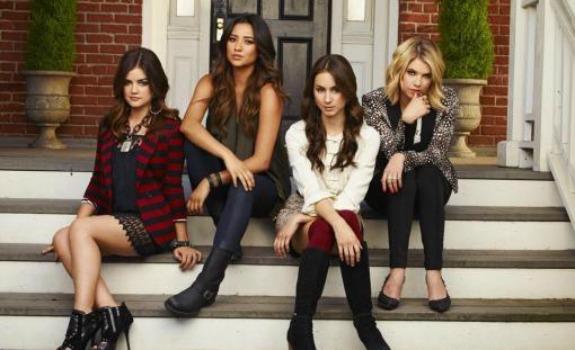 Pretty Little Liars is back tonight for their annual Halloween episode which is sure to scare up some drama for the ladies. Last week cast members from the hit ABC Family show gathered together at Hollywood Forever Cemetery for a screening of the spooky special, which introduces viewers to the characters of its spin-off Ravenswood.
OK! News: What We Learned From This Week's Real Housewives of Miami
Tonight's episode is an important one because fans will finally get an answer to that burning question: Is Alison dead or alive? After screening the ep we know and we're so not telling—you need to watch. It's that good.
Article continues below advertisement
Given the theme of the night and the fact that we were in a, ya know, cemetery, we wanted the lowdown on the cast's favorite memories from Halloweens past.
"My birthday's very close to Halloween so all of my parties used to be Halloween themed, which got annoying at some point," says Troian Bellisario, who was wearing some killer black lipstick. "One of the very fun memories I had was with black lipstick, actually, that's why I wore it. When I was 10 years old my mom took me and my best girl friends to Knotts Scary Farm and we got all dressed up in black and wore black lipstick and just ran around all night long like crazy getting the bejeebus scared out of us. It was super fun."
MORE ON:
Troian Bellisario
Article continues below advertisement
"I have an older sister and every year we would try to top each other with costumes and my dad would take us out to trick or treat," she says. "We would always vie for my dad's attention like, 'Daddy, hold my hand! Take me to this house. Take me to this house.' One year my sister was sick and couldn't go out so it was just me and my dad. I was such a daddy's girl growing up and that was my best memory. I was probably seven or eight."
Catch Pretty Little Liars tonight at 8/7c on ABC Family.
Do you think Alison is dead or alive? Tell us in the comments or tweet @OKMagazine.