NEWS
Creating Change — Harry & Meghan Want 'Facts and Not Fiction' On Social Media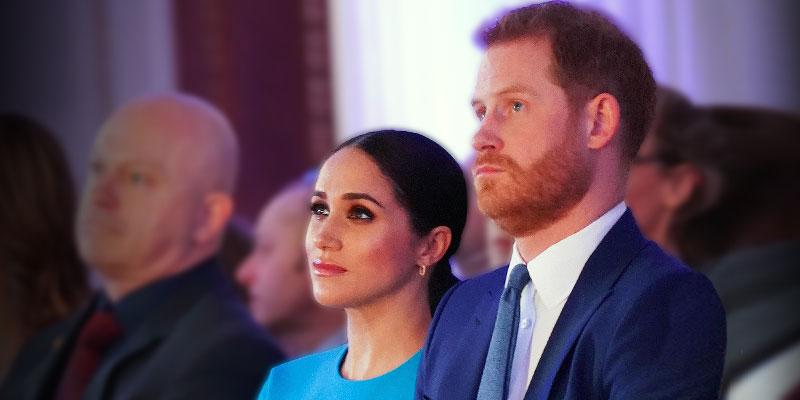 Prince Harry and Meghan Markle, who signed a multi-million Netflix deal earlier this month, are quite vocal about the problems that digital landscapes pose. The Duke and Duchess of Sussex shared their thoughts on online platforms' divisiveness and the importance of having a kinder and more tolerant world during the recent Time 100 special event.
On the virtual broadcast, which aired Tuesday, September 22 on ABC, the pair also urged viewers to vote in the upcoming presidential election. It was the first time Harry and Meghan were seen without their royal titles and were simply addressed by name.
Article continues below advertisement
"What we consume, what we are exposed to and what we engage with online has a real effect on all of us," the 36-year-old explained.
Meghan insisted that it is important to see the world through a much broader lens and to change how users interact with each other on social media platforms.
SHOTS FIRED! PRINCE WILLIAM & KATE MIDDLETON REACT TO MEGHAN MARKLE SNUB CLAIMS
"Good neighbors look out for each other, protect each other and keep each other safe. Good neighbors also ensure that we are informed with facts and not fiction about our communities and the issues that affect us," stated the 39-year-old former Suits actress.
Article continues below advertisement
"Once you see that many of the world's greatest issues are being inflamed by the online space, you realize you need to do something," Harry clarified. "Tonight reminds us of how important it is to watch out for each other, to care for each other and to inspire each other."
The two shared their thoughts from their new Santa Barbara home, where they moved this year.
This was the first time that TIME magazine had a primetime event for the induction of honoraries. This year's list included The Weeknd, Michael B. Jordan, Billy Porter, Selena Gomez, Megan Thee Stallion, J Baldvin and Jennifer Hudson. A complete list of the inductees can be found here.