NEWS
Cashing In: The Royals Worst Fear Realized — Prince Harry And Meghan Markle Sign Mega Millions Netflix Deal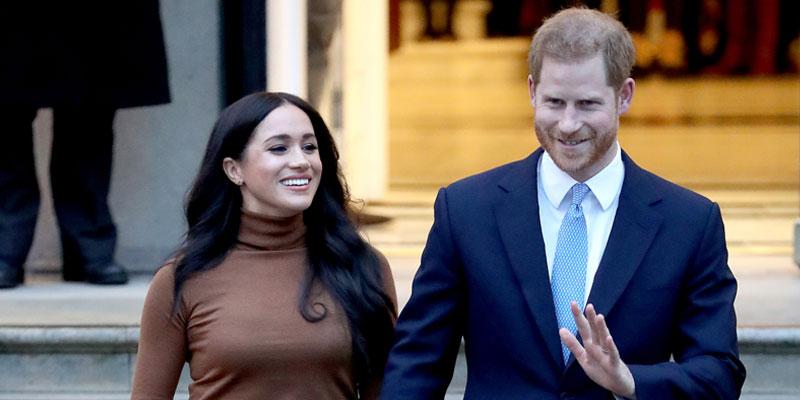 Prince Harry and Meghan Markle are taking Hollywood by storm as the couple recently signed a multi-year deal with Netflix, which will pay them to make documentaries, docu-series, feature films, scripted shows and children's programming, The New York Times reported on September 2.
"Our lives, both independent of each other, and as a couple have allowed us to understand the power of the human spirit: of courage, resilience, and the need for connection," Markle and Harry said in a statement. "Through our work with diverse communities and their environments, to shining a light on people and causes around the world, our focus will be on creating content that informs but also gives hope."
Article continues below advertisement
PRINCE HARRY AND MEGHAN MARKLE ARE TRYING TO BUILD BRIDGES WITH THE QUEEN, REVEALS SOURCE
"As new parents, making inspirational family programming is also important to us, as is powerful storytelling through a truthful and relatable lens," they continued. "We are pleased to work with Ted and the team at Netflix whose unprecedented reach will help us share impactful content that unlocks action."
Ted Sarandos, Netflix's co-chief executive and chief content officer, said he's "incredibly proud" Markle, 39, and Harry, 35, have "chosen Netflix as their creative home and are excited about telling stories with them that can help build resilience and increase understanding for audiences everywhere."
Article continues below advertisement
"And what they saw was undoubtedly better than the Olympics themselves," he continued. "For me and for so many people out there — especially young kids — to see individuals like that go on and achieve what they have achieved … No amount of books that you read or teaching or class that you can have is going to give you the same inspiration as being able to watch something that you have been told is impossible."
Article continues below advertisement
For now, the couple — who just moved into their nine bedroom home in Santa Barbara, California — is enjoying being on the west coast, and luckily, the commute to Los Angeles is only an hour away.