NEWS
'Princesses: Long Island' Recap: Our Predictions For Which Princess Will Get a Spin-Off First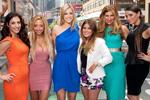 Well, Princesses: Long Island has officially happened. We have all sorts of feels after watching it, but one thing that's unanimous in the OKMagazine.com office right about now is that this is great television, people. Which means that this show is going to be a hit and that at least one of the six main characters will most likely get her own spin-off a few years down the road. Come on. Bethenny Frankel, Kim Zolciak, Nene Leakes—when you have a show on Bravo, it's inevitable.
Article continues below advertisement
OK! Exclusive: The Princesses Dish on "Longuyland"
So for our very first recap of the show (yup, you bet we'll be doing this weekly), we're introducing you to all six ladies and then predicting which one will get a spin-off first, aka which one is cray in a good way and made for TV. And check out our snazzy home-made pic of the gals with their names on it, which is a handy dandy tip sheet on who's who. Now let's get started...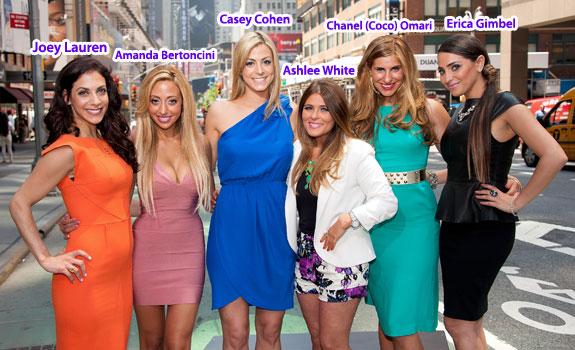 Chanel Omari. Will she get a spin-off? Maybe.
Chanel is the first girl we meet on the show, and here's what we know about her so far—she's 27 and not married, which is a major issue since she's Modern Orthodox. It's also a problem because her younger sister is engaged, and that is like, unheard of in Judaism. Her chances of getting a spin-off are definitely up there—she's the most observant of the bunch and religion always makes for good TV—plus her Long Island accent is probably the most prominent. Made for TV, for sure.
Article continues below advertisement
Casey Cohen. Will she get a spin-off? Nope.
Casey is BFFs with Chanel, and truthfully, she was barely in the first episode. Our first impression of her is that she's more of the sidekick and kinda goes with the flow, but we hear she's got a bigger storyline in the rest of the season. Stay tuned, we guess?
Photos: Vote for Princesses: Long Island as Best Summer Reality Show
Erica Gimbel. Will she get a spin-off? Perhaps.
All these ladies are rich, but Erica is like, the Beyonce and Jay Z of rich, you guys. She's made it clear from the first episode that she's a daddy's girl who has no plans to move out of her parents house, like ever. Also, the first episode revolves around a pool party thrown at her house, so yeah. Her spin-off chances are high, though, because she's basically a real housewife minus the middle aged and married part. Rich people equals amazing television.
Article continues below advertisement
Amanda Bertoncini. Will she get a spin-off? Too soon to tell.
Amanda had a pretty big role in episode 1. When we first meet her, she's hanging out at her parents house talking about her new boyfriend and how she thinks he's the one. Then, she's going bikini shopping with her BF, Jeff (because he likes to see her in a bathing suit) and her mom, Babs (because she's going to pay for it). Also, Jeff and Babs have a weird love affair happening, so even if Amanda doesn't get her own show, maybe they will.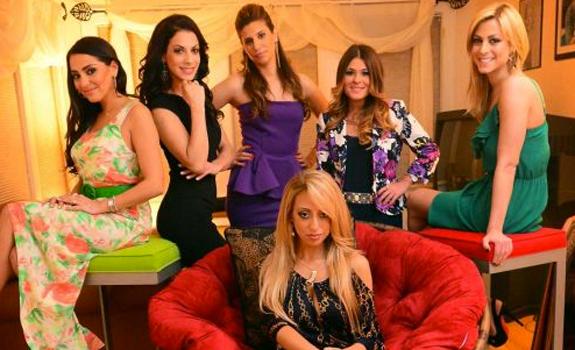 OK! Exclusive: Melissa and Kathy on Season 5 of Real Housewives of New Jersey
Joey Lauren. Will she get a spin-off? Probably not.
Joey's the most normal of the bunch so far, and normal is not always interesting. Sorry, Joe. Plus, she's the only one of the cast who has a legit job that pays money and requires effort, so again, she's normal. But she has a name that's destined for fame, so you never know.
Article continues below advertisement
Ashlee White. Will she get a spin-off? Um, YES.
From scene 2 we knew Ashlee was our favorite. Not sure if that's a good thing or a bad thing for her though. In her first appearance on the show, we see the Jewish Snooki (not sure if that's a thing yet but we're making it one) going to the nail salon with her father and then getting carried out by the Korean shop owner so her pedicure doesn't get ruined. I mean....Also, she had one of the best one-liners of the night, saying "I NEVER wear flats. I have my sweatpants heels, my beach heels..." this girl is just asking for her own show.