NEWS
Exclusive: Priyanka Explains What It Was Like To See Her Beats By Dre Commercial For The First Time—On Bravo!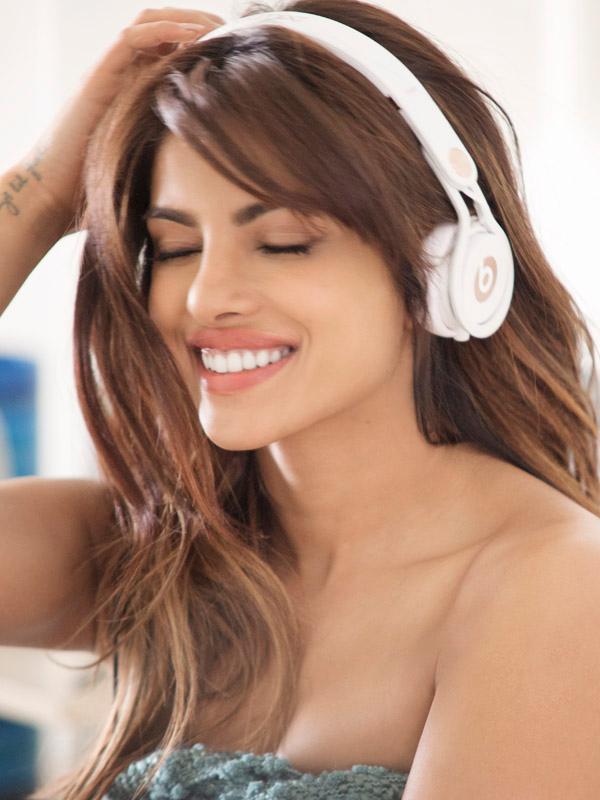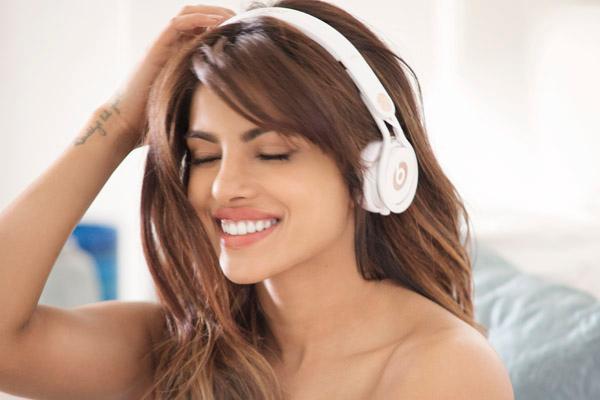 Less than a year ago, Bollywood star Priyanka Chopra was in her first-ever US movie, Disney's Planes. Now, she's making music, starring with hot famous guys in her music videos, working as an ambaassador for UNICEF and is starring in a national TV commercial for Beats By Dre, which made Robin Thicke's "Blurred Lines" famous last year. NBD, right? Priyanka spills on all that and more that's been going on with her lately, plus what her pick is for the song of summer 2014, what TV dramas she's obsessing over right now and what it was like to see her commercial for the first time—on Bravo! Read on...
Article continues below advertisement
WATCH: Priyanka's Sexy Music Video Starring Milo Ventimiglia!
OKMagazine.com: Last time we spoke you were promoting your role in Planes. What else has been happening since then?
Priyanka Chopra: Planes feels like it was such a long time ago—jeeze! So much has been going on. I shot a campaign with Guess, and became the first ever Indian Guess Girl. I released a new single called "I Can't Make You Love Me," which is a really cool pop EDM remake of the original. And I'm working with Beats (By Dre) to launch their new Pill XL—we shot a really cute commercial for it. I also released a few new films and I'm continuing my work as a Global Ambassador for UNICEF. So just a few things!
OK! News: Which Kardashian Sister Is Pregnant?
OKMagazine.com: How did Beats By Dre come about?
PC: Beats came about through Jimmy Iovine, I'm signed to Interscope Records. We were in the office one day playing my new single "I Can't Make You Love Me," and everyone thought the song would be the perfect fit for the campaign they had envisioned for the Pill XL. It was such fun to shoot this commercial.
Article continues below advertisement
OKMagazine.com: What happened the first time you saw the commercial? Was it surreal?
PC: It was really cool and totally caught me off guard. I was actually in a hotel room in Los Angeles when I first saw it—I was watching Bravo, my guilty pleasure. I loved it!
youtube=https://www.youtube.com/watch?v=QVjHff2-WMk&w=640&h=360
OKMagazine.com: I love the Say Anything vibe in the commercial where he's playing the song with the speakers. What's your favorite romantic movie moment?
PC: One of my favorites is from Pretty Woman, when he goes to meet her in the bar of the hotel but doesn't recognize her because she's completely transformed. The way he looks at her when she walks toward him, with such intrigue and a sparkle in his eye, is a really sweet moment.
OK! News: Which of the Real Housewives of New York Might Be Getting Fired?
OKMagazine.com: Love that one! Other than your single, what do you think will be the song of this summer?
Article continues below advertisement
PC: I'm really liking "Problem" by Ariana Grande...
OKMagazine.com: Let's talk about the music video for "Can't Make You Love Me". Did you hand-pick Milo Ventimiglia as your leading man?
PC: Yes! I looked at so many candidates, but I really wanted to work with an actor because I wanted the video to tell a story through mini moments. I knew this was something an actor could definitely deliver…a model...maybe not. Don't you think I made a good choice??!
OK! News: Listen to Bella Thorne, Justin Bieber and More New Music
OKMagazine.com: Um, yes! Can you tell me a funny story of something that happened when you were filming it together?
PC: There were so many! The entire shoot was all laughs. One of them is when I threw the colored powder at Milo—he wasn't ready (and also didn't know what to expect) and about 75 percent of it ended up in his mouth…the inside of his mouth and his teeth were pink for several hours (laughs).
Article continues below advertisement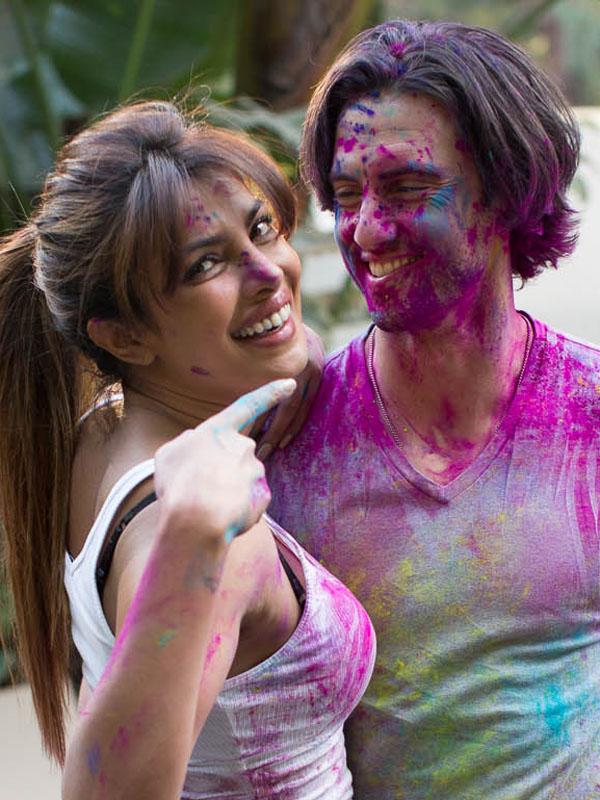 OKMagazine.com: What other TV stars do you want to work with, either on another music video or in acting?
PC: I have such a long list . I'm LOVING Scandal right now, so Kerry Washington is definitely at the top of my list and I love that she is a kick ass POWER chick. Also Kevin Spacey—House of Cards is incredible. I recently did a Master Class with Kevin—he's one of the most interesting people that I've met.
OK! Exclusive: Win Two Tickets to See Little Mix Perform on The Today Show!
OKMagazine.com: What else is up next for you? Are there plans for a debut album in the US?
PC: I'm working on so many things right now! New music and putting the finishing touches on my album, movies. I'm actually shooting a movie as we speak on a cruise through the Mediterranean, and I'm working on some campaigns with UNICEF. Never a dull moment.