NEWS
OK! Movie Mania: Gorgeous Bollywood Star Priyanka on Her Sexy Disney's Planes Character and Her Obsession With Beyonce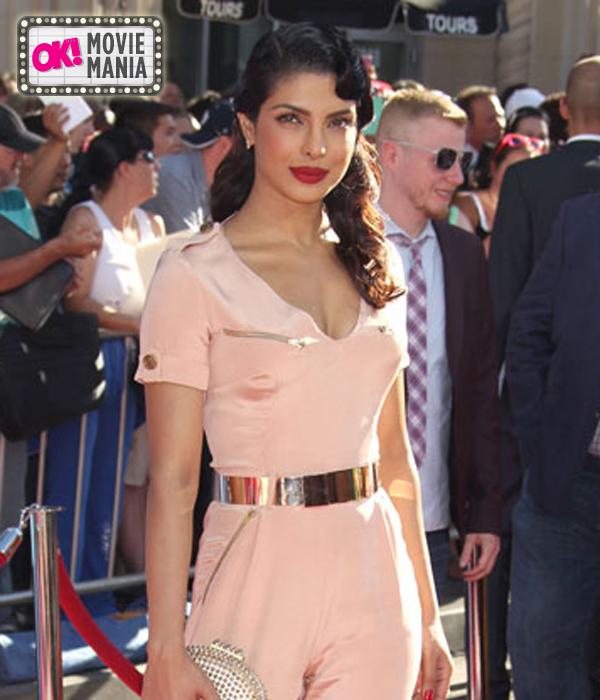 Have you ever heard of Priyanka? If not, here's the lowdown: She's the Bollywood equivalent of Angelina Jolie, she has over 4 million Twitter followers (!!!), and she's voicing a sexy airplane in Disney's new animated movie, Planes. Also, she's gorgeous. Just throwing that out there.
Photos: Dane Cook at The Disney Planes Premiere
And we hopped on the phone with the former Miss World (who was in Mumbai at the time of our interview, which is pretty awesome) who told us about her role in her first American movie ever, her music career (she has a song with Pitbull!), and why she loves Beyonce, Daft Punk, House of Cards and all other things awesome. Keep reading!
Article continues below advertisement
OK!: Congrats on this being your first major American movie role! What's your character like?
Priyanka: She's called Ishani and she's an Asian champion plane and is hot and sexy and she has this husky, sexy voice and she's so adorable. I was very excited when I actually went and saw some of the stuff I did. It's like breathing air into a cartoon and that was so cool.
OK!: And you took a lot of your Indian culture into the character, right?
P: I wanted her to have an influence of where she comes from so I added a few words in and kept the accent very real without having it be too much. So I wanted her to be exotic and that was very important because she's this hot and sexy plane that everyone thinks is really exotic.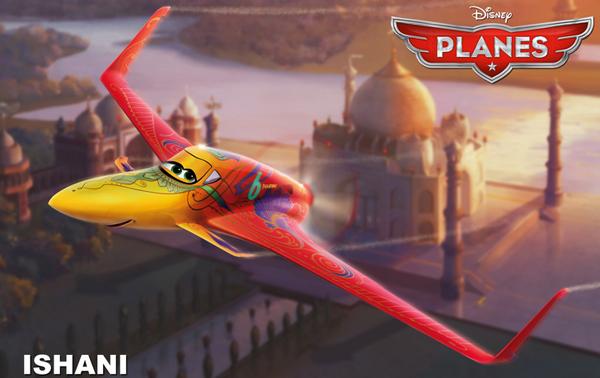 OK!: Did you watch any other Disney films to get your inspiration?
Article continues below advertisement
P: Well not really because I've grown up on Disney. I know every Disney movie. I didn't need to do that. I just went in there and treated it like a character I would for my movies and made her into and treated it exactly as I would for a film or normal movie.
OK!: What's your favorite Disney movie ever?
P: Lion King. One of my all time favorites. Pocahontas, There's so many. Beauty and the Beast!
OK!: You've worked with people like Dane Cook and Teri Hatcher in this film. Who else is your dream co-star?
P: At some point in my life I would love to work with Angelina Jolie. I love the way she's her own person and I really admire that about her.
OK!: Do you watch the TV shows that any of your co-stars have starred on?
P: Actually, TV is all I watch. Right now I'm watching Damages. House of Cards is another really amazing one and Game of Thrones. I only watch TV. That's what I do on movie sets in between scenes when I'm in my trailer.
Article continues below advertisement
Photos: Vote for Shailene Woodley's Best Costar
OK!: And let's talk about your music career. Your character sings in this movie, right?
P: This movie came to me before I started doing my music, which was about 2 years ago. After I started working on my album they said they wanted to do this little bit where a journalist asks my character if I think this race can really be won by a girl and she gets really offended and she goes, "I'll answer that question with this big Bollywood song with backup dancers." It was so cute.
youtube=https://www.youtube.com/watch?v=cyp0GRA0B7U&w=480&h=360
OK!: I feel like you should do that in real interviews. You should just break out into song.
P: I know, right? That should be my welcome to America. Whenever someone asks me a question I should have backup dancers come from the back.
OK!: What would be the song you'd do that to?
P: Well, I'm really moody so I'd have a really Diva-esq Beyonce kind of song.
Article continues below advertisement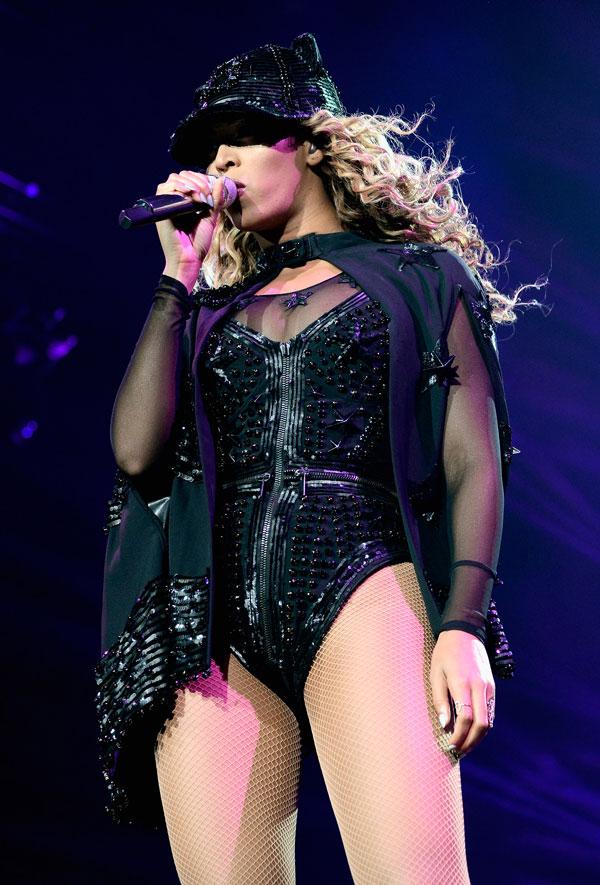 OK!: Is Beyonce your dream collaboration? Because you've already worked with Pitbull and will.i.am, which is amazing.
P: She's one of my favorite artists right now. She's amazing because she's such a powerful performer with an incredible voice, a great dancer, and she's stunning. And I love how she's not insecure. She's her own person and she doesn't care really what anyone's doing and she's amazing at what she does. It would be great to collaborate with her in a sort of female-power song.
youtube=https://www.youtube.com/watch?v=sPhhZg9v9NU&w=640&h=360
OK!: Other than Beyonce, what's your favorite song on the radio right now?
P: Right now I love "Get Lucky" by Daft Punk. Have your heard their album? It's amazing. You have to listen to it. If you're ever going on a long drive, play that album.
OK! Exclusive: The Wolverine's Rila Fukushima on Hugh Jackman's Shirtless Bod
Disney's Planes comes out this Friday, August 9! Are you going to see it? What do you think of Priyanka's character and her music in general? Tweet us @OKMagazine!