NEWS
Quad of Bravo's 'Married to Medicine' Talks About 'Housewives', Andy Cohen, And The Other Reality Show She Wants to Be On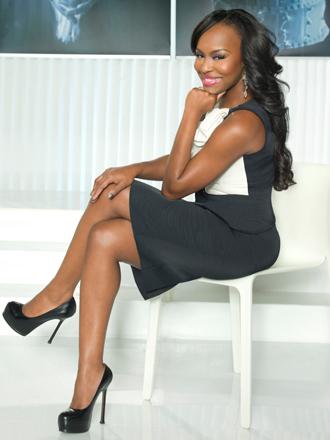 I spent about 15 minutes on the phone with Quad Webb-Lunceford of Bravo's new reality show, Married to Medicine, and I'll tell you this—she is a character. I mean that in the best way possible. This girl is MADE for reality TV and that's why I am SO excited to see her on this brand spankin' new show about doctors and doctors' wives who live in Georgia. Andy Cohen is already a fan of hers, so yeah, there's that too, and also? Quad speaks in third person. If that isn't star quality then I don't know what is.
Article continues below advertisement
OK!: So first things first, you're married to a doctor. What does being a "doctor's wife" mean to you?
Quad Webb-Lunceford: I would say this. What is portrayed in reference to a doctor's wife is someone who is kinda a little bit, um, subservient? So to speak. Someone who is very polished but does not go against the grain when it comes to her husband. Someone who takes care of the home, the children and really supports the husband. While I do possess all of those attributes, my identity does not reside on my husband's title.
Article continues below advertisement
OK!: Who do you think we'll see fight the most on the show?
QWL: This is a cast of a very strong-minded group of women, very aggressive women, very assertive women. And so you will see the dynamics of the relationship change throughout the course of the season. Mine started more so in the beginning, like I got the brunt of it. But I will tell ya, there is a lot of interesting relationships and alliances that are being built.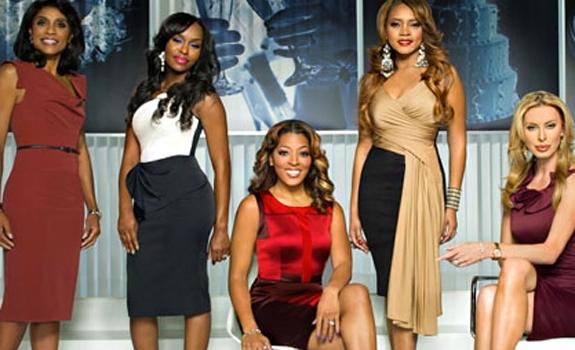 OK!: In the first episode, you and your husband are very open about the fact that you got into some legal trouble before you were married. Is it weird to be so open on TV?
QWL: I want people who watch the show to say ya know what, it's best to go into this situation with a level head, to keep your cool and to talk things out and not be so quick to respond in a very aggressive way. I would like people to take that away from our relationship, and know that also, you can get over it. You can get through it and put it behind you. That situation has not defined us. My husband is an outstanding doctor here in Atlanta and I am very successful in my medical practice in terms of sales so we just wanted to be forthcoming about it.
Article continues below advertisement
Watch: Relive Our Google+ Hangout with Brandi Glanville!
OK!: You get pretty emotional in the first episode, though. Are you the biggest crier on the show?
QWL: Haley, that's a hilarious question! (laughs)! You're gonna see a lot from me. You're gonna see Quad when she's happy, when she's excited, when she's feeling sad, when she is not so moved or even sometimes when she's a bit angry. I will not say that I'm the biggest crier though cause I also saw Toya crying on one of the commercials.
OK! I love how you speak in third person! Are you ready for all the fame that comes along with being on a show like this one?
QWL: You know what? It's kinda like having a child although I don't have any. I have my four-legged pooches, Khloe and Kar'ie, but I think it's something that you cannot prepare for. You learn along the way. But for me, my personality is more than enough.
(Editors note: Watch this video to get a feel for Quad's larger-than-life personality. Her language is seriously one of a kind:)
Article continues below advertisement
Watch: Brad Goreski's Packing Advice for a Trip Around the Brad, Brad World
OK!: This is true! I saw you tweeting at Nene Leakes. Are you friends with any of the Housewives of Atlanta?
QWL: No, actually I'm not close to any of the housewives of Atlanta. I do enjoy the show, though. I tune in weekly. We will be network mates.
OK!: Do you see similarities between your show and theirs other than that you're both women and both from Atlanta?
QWL: Honey, that's it. That's all. Point blank period. Dot dot dot…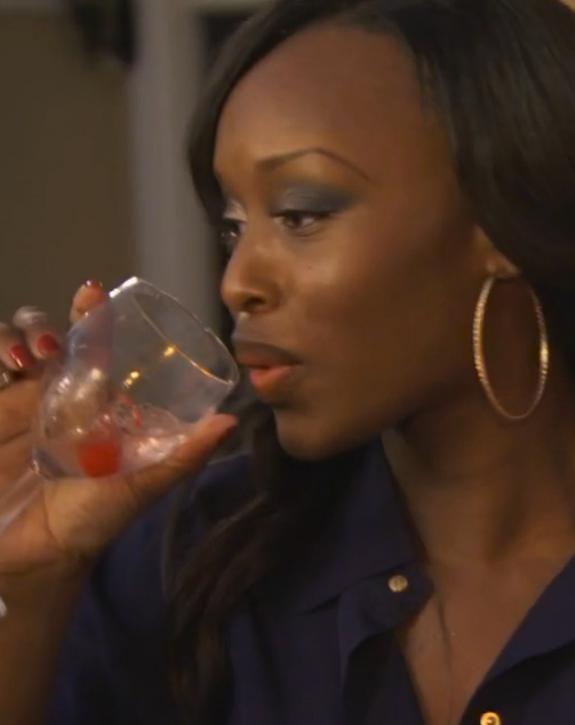 OK!: But there's gonna be some drama on your show….
QWL: Well, hello! You saw me crying! (Laughs). Yes, there is some drama.
OK!: Do you watch other reality shows?
QWL: Of course I watch Real Housewives of Beverly Hills, a little bit of Honey Boo Boo every now and again in terms of reality shows. There is a new show that's out... it's more challenge-oriented and I think it's taking a Splash or something? I love that because it challenges you to do something out of the ordinary. I've never dived before but I would love to try it (laughs).
Article continues below advertisement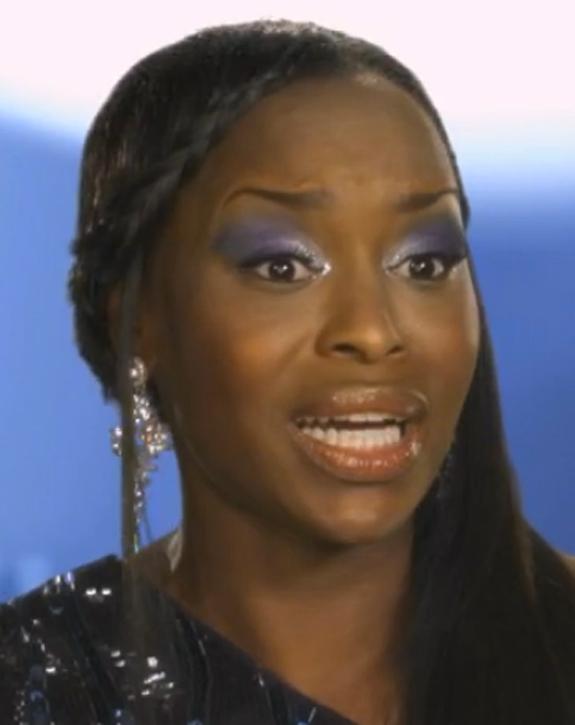 OK!: I heard that Andy Cohen is already a huge fan of yours.
QWL: OMG, listen, I heard that Andy Cohen said "I am so obsessed with Quad." He said that on Watch What Happens Live and I said, "I love you too, boo."
OK!: What do you think makes Married to Medicine different from other reality shows, aside from its medical aspect?
QWL: On our show, these women, and not to put down anyone but ya know, we didn't come out of the strip club. We really didn't just sleep with somebody to get in that way. I know at least 90 percent of our cast didn't.
OK! Exclusive: Beauty Secrets from the Cast of Vanderpump Rules
OK!: 90 percent. So I'm not gonna ask who the other 10 percent is…
QWL: Yeah, I wouldn't worry about that. Who cares (laughs).
Married to Medicine premieres this Sunday, March 24 at 9pm ET on Bravo! Are you excited for the show? Think Quad is a star already? Tweet us @OKMagazine!