NEWS
The "R" List: Celebrity Apprentice — All a Big Set-Up?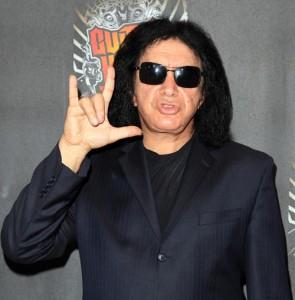 Follow The Apprentice alum Jenn Hoffman, reality star turned-reality reporter on her adventures in Hollywood. She'll dish on all the gossip, rumors, events, sightings and other craziness in the reality TV world. Forget the A-list — this is all about the R(eality)- list!
Gene Simmons dropped a reality TV show bombshell on me last week about The Celebrity Apprentice at The Guitar Hero party in L.A. In an exclusive interview he told me personally that his firing was prearranged before the episode was even taped.
Article continues below advertisement
THE "R" LIST: NEW SHOWS ATTEMPT TO CASH IN ON ETHNIC THEMES
A specific date was chosen for his exit from the show so he could resume going on tour with KISS. This is contrary to everything producers and previous celebrities have claimed about the show. In prior statements participants say nothing is pre-determined or faked for the cameras — even for the biggest stars.
According to Gene: "I couldn't win. KISS had to go back out on tour... I had to get myself fired with all due respect."
Here is the exclusive video:
Why do we care? The Celebrity Apprentice is all about raising money for charity. I wonder if the charity Gene played for, the Elizabeth Glaser Pediatric AIDS Foundation, knew they never even had a shot at the $250,000 prize that would be donated if he won. At least he was able to generate $20,000 for the cause during his short week run.
Still... in my opinion it's shadesville.
Article continues below advertisement
OK! BLOG: THE "R" LIST — COULD BRIDGE AND TUNNEL CHALLENGE JERSEY SHORE?
I also wonder what that means for the other celebrities on The Apprentice? Do they all have pre-arranged deals with producers? Did Joan Rivers win season two because she was already in a production deal with Mark Burnett for their co-produced show for How'd You Get So Rich? Do cast members of the new season of The Celebrity Apprentice like LaToya Jackson, Dionne Warwick, Meatloaf, David Cassidy, Mark McGrath, John Rich and Lil Jon all have deals in place? That would certainly hurt the appeal of the show, which is to see famous people fight and struggle in real competitions.
Is there any real in reality anymore? At least I'm still keeping it real.
Jenn