NEWS
R-Pattz Inspiration Behind New 'R-Pant' Underwear Line!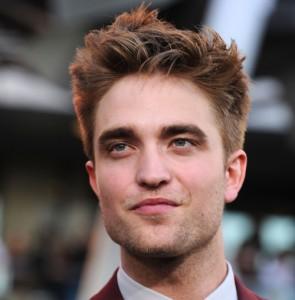 Looks like Robert Pattinson's heartthrob status and international superstardom has launched him to the forefront of... style? While Rob may not be the obvious choice, his iconic role as Edward Cullen and his off-screen stardom have made him the inspiration behind a range of men's underwear.
R-Pattz has been named as the inspiration behind Marks and Spencer's new slim-fit underwear line, the Guardian UK reports.
Article continues below advertisement
And can you guess the name given to the men's intimates — the "R-Pant" of course!
OK! NEWS: R-PATTZ INVOLVED IN FENDER BENDER
The low-rise briefs and trunks are designed to be worn under skinny jeans and trousers, a look worn quite often by British comedian Russell Brand and producer Mark Ronson, other male celebrities the design company has been influenced by.
And according to the retailer, one in four men in the UK men wear M&S pants.
"Over the last three years we've seen an increase in the popularity of hipsters," said Richard Beale, head of merchandising, via the Guardian. "The new range is designed to appeal to a younger, fashion-savvy customer."
So, is the R-Pant just a marketing strategy to get the young and hip wearing the brand's undies.
Article continues below advertisement
While Russell is all about the tight pants, R-Pattz is often spotted wearing loose khakis off-screen.
Unfortunately, Rob will not be featured in his skivvies for a campaign for the brand; however, he has reportedly been shopping at the UK stores for his undergarments.
The retailer claims using Rob as the unseen poster child for the line, is a move away from the current trend of athlete underwear models like David Beckham and Christiano Ronaldo.