NEWS
Rapper Paul Wall on Recent 100-Pound Weight Loss: "I Got My Life Back"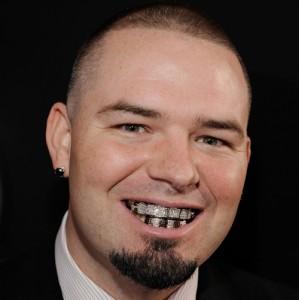 Rapper Paul Wall came forward in an upcoming issue of Ozone magazine with the news that he recently had a Gastric Sleeve procedure to help him lose 100 pounds, and he couldn't be happier with the results.
"My weight has been up and down my whole life, so I wanted to do something to permanently fix the problem," Paul explained in an interview for Ozone via Vibe, "With the gastric sleeve, you typically lose 80 percent of your excess fat. I lost 100 pounds with it, so that's putting me in a more healthy weight class."
Article continues below advertisement
OK! NEWS: THE BIGGEST LOSER FINALE — PATRICK HOUSE GOES HOME THE SLIMMEST WINNER OF 2010
The Houston native admits that he had been heavier in the past due to drug abuse and he really weighed out his options before deciding on the method: "Since going back and forth on the drugs for years and taking diet pills, my metabolism was really gone. So I decided to go with the gastric sleeve, because it's a little more serious than the lap band," which Paul explained only helps to shed about 50 percent of excess weight.
To ensure that the singer would lose enough weight from his once 320-pound body, doctors also "cut out the hormones that make you hungry. So I actually don't even get hungry anymore."
Now the 6-foot-tall artist says he feels better than ever and is over the embarrassment of being obese, especially in the public eye.
OK! NEWS: ADA WONG'S BIGGEST LOSER BLOG — THE FINAL FOUR
"I feel like I got my life back. When you're so big like that, it's embarrassing. I didn't want to go out and be seen. I felt uncomfortable because I'm not used to being that big. People would see me and say something about it, because it was no secret. I was morbidly obese," Paul gushed to Ozone magazine.
But there is one thing Paul is not ready to do, just yet: work out!
"I've probably worked out twice since I had the surgery and that was just a light workout!"
Congratulations on the big accomplishment!