NEWS
Rating Mary-Kate And Ashley Olsen's Straight-To-Video Classics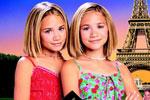 If you're anything like me (kinda tall, has hair, wears t-shirts sometimes) then you were a fan of Mary-Kate and Ashley Olsen growing up. They had everything I wanted but couldn't have: big blue eyes, a killer wardrobe, and access to Bob Saget at all times. And while they were busy designing chic capri pants for the everyday tween and leading important DualStar Entertainment Group meetings in fabulously tailored suits for tiny people, I was laying on the couch in my family room, eating string cheese, wondering why my parents hadn't tried to push me into acting at seven months old.
Article continues below advertisement
OK! News: Remembering Mary Kate & Ashley In Two of A Kind
What I mean to say is, I was a big fan of MK & A, and I watched a lot of their movies. So here, on their 27th birthday, I'm ranking their straight-to-video/TV classics. And don't worry, I won't be basing this on the dialogue or the acting or the plot twists. I'm really trying to focus on the things that matter: creativity of character names, style and quality of hair, and the exoticness of filming locations. And no, "exoticness" is not a word.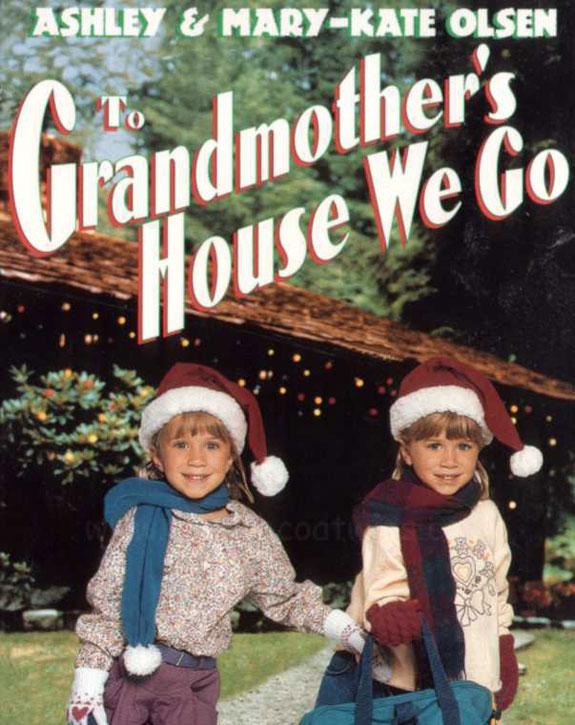 Names: Sarah & Julie Thompson
Location: Places called "Uptown" "Downtown" & "Edgemont"
Hair Styles: Bangs, before Zooey Deschanel made them cool.
Conclusion: What is this, amateur hour? Names are unoriginal, the location might as well be Nowheresville, USA and the hairstyles? Please. Big, fat 0.
Watch: Meet the Princesses: Long Island
Next up is: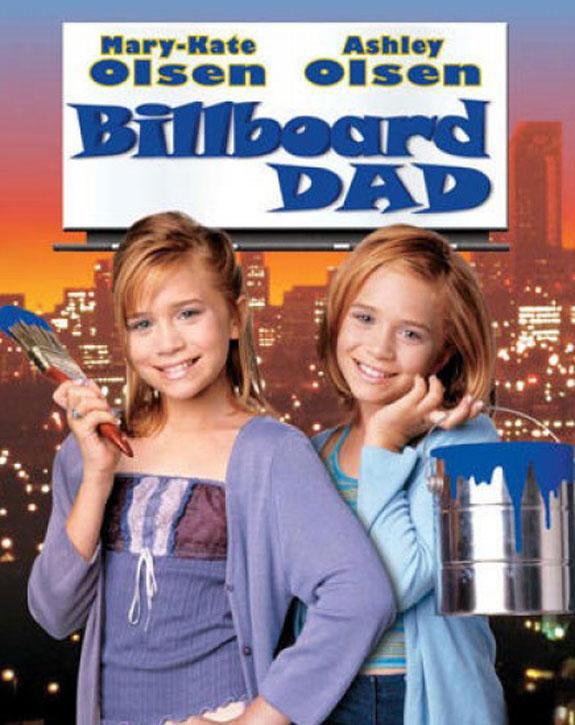 Names: Tess & Emily Tyler
Location: Los Angeles, CA
Article continues below advertisement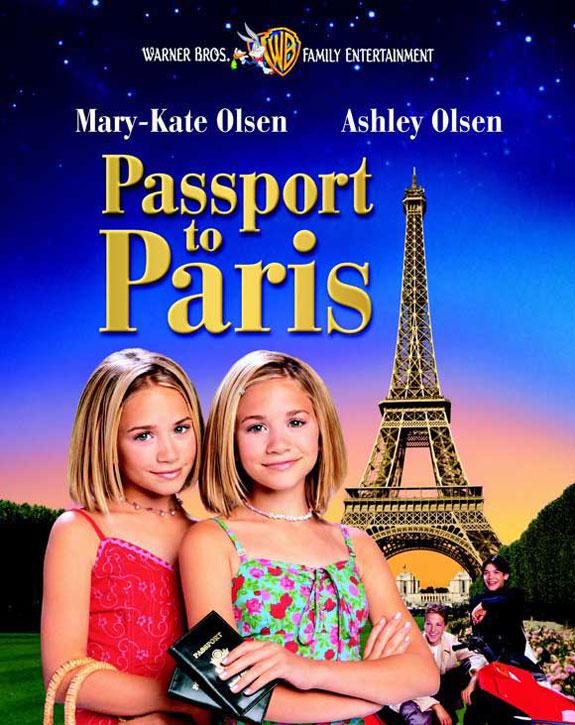 Names: Melanie "Mel" & Alyson "Ally" Porter
Location: City of Lights!
Hair Style: Channeling Britney Spears, a la the "Lucky" video.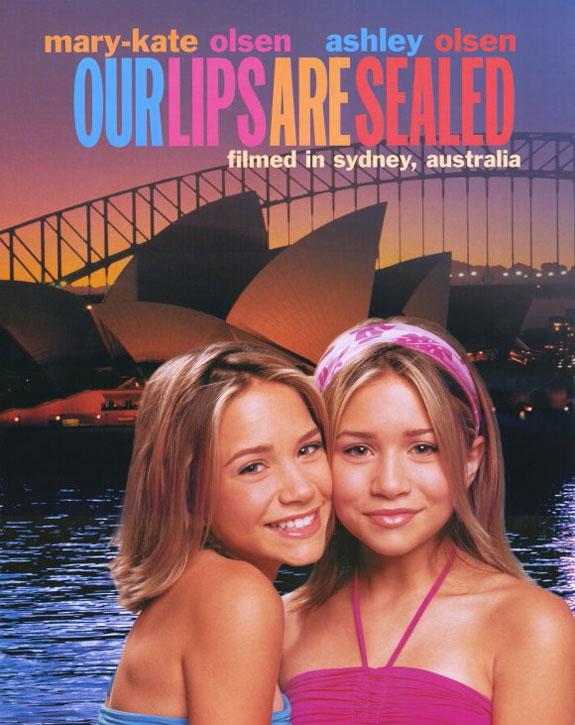 Names: Maddie & Abby Parker
Location: Sydney, Australia!
Hair Styles: Choppy and shoulder length with a sliver of frontal highlights
Article continues below advertisement
Conclusion: Really a model flick for the duo—names are cute yet old-fashioned, location is 24+ hours away and the hair is age appropriate with a dash of maturity. Still, looking for the ladies to push the limits: 7
OK! News: SJP Announces Collaboration With Manolo Blahnik
Following up with: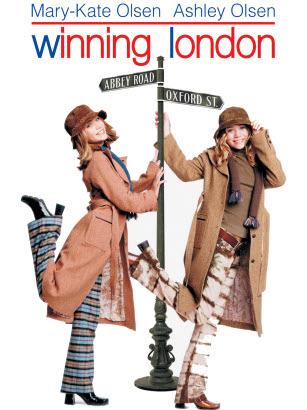 Names: Chloe & Riley Lawrence
Location: London, England
Hair Style: In a move meant to help us differentiate the two, Ashley went straight, while Mary Kate opted for curls.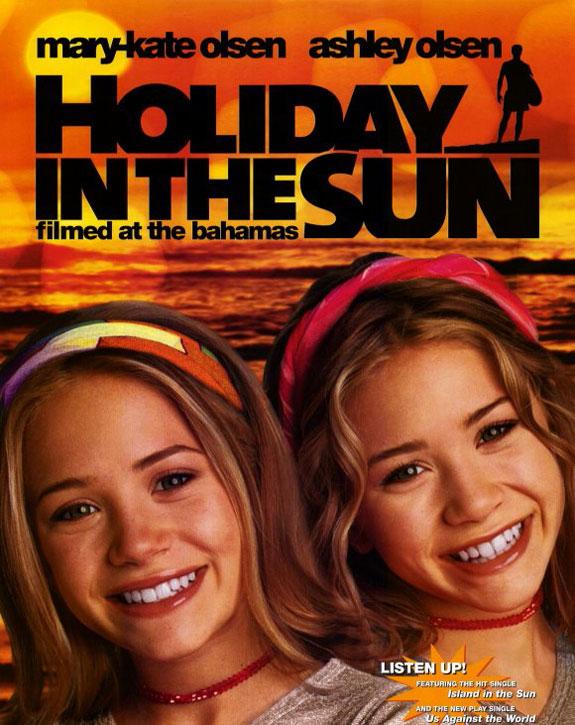 Names: Alex & Madison Stewart
Location: "Filmed at the Bahamas"
Hair Style: Same as Winning London, only slightly worse.
Article continues below advertisement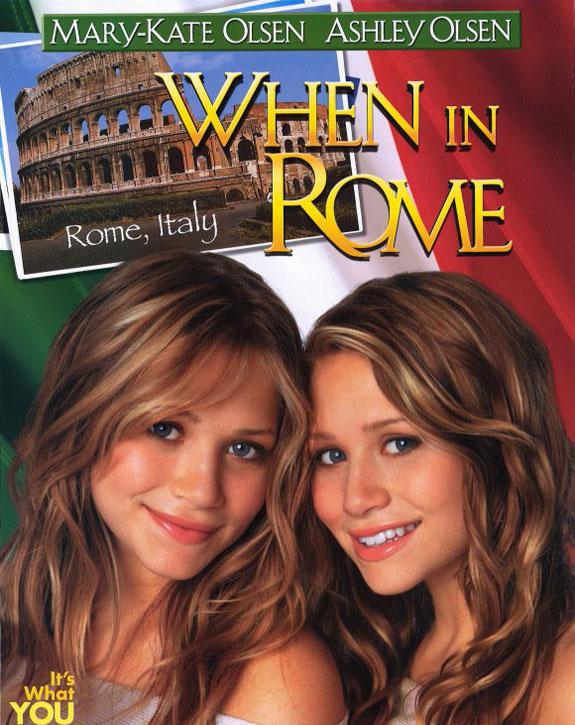 Names: Leila & Charlie Hunter
Location: Roma!
Hair Style: Soft, wavy, gorgeous.
Conclusion: Character names are on another level, location is historic yet romantic (and tasty!) and hair is just beyond: 10
OK! News: Isabel Marant and H&M Join Forces
So while a good effort was shone throughout the entire catalogue of straight-to-VHS flicks, When in Rome really hit it out of the park. Congratulations to all who participated and a very happy birthday to Mary-Kate and Ashley!
What's your favorite Straight-to-Video flick from Mary-Kate & Ashley? Do you think I should have judged on plot and plot alone? How 'bout those hats in Winning London? Share your thoughts in the comments below or tweet us @OKMagazine.