NEWS
'Real Housewives of Beverly Hills' By the Numbers: Adrienne Maloof Says She's Not Suing Brandi Glanville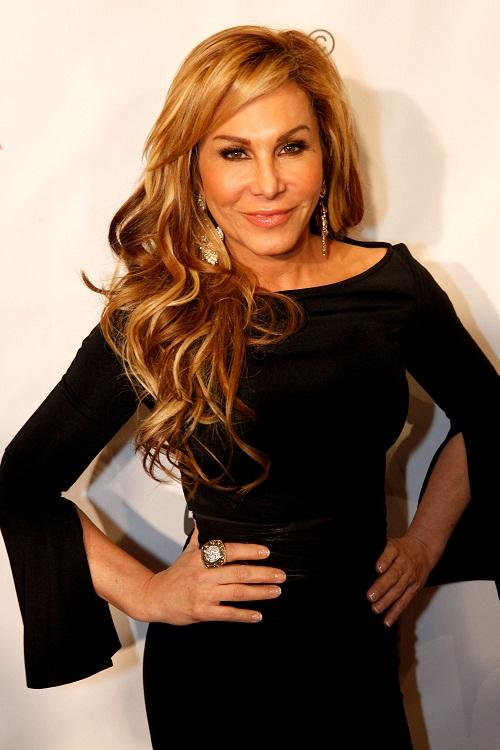 Article continues below advertisement
0: Number of chandeliers I'm sure I'll one day have in my bathroom. I hate my life.
100,000: Random high number I'm using to describe the level of sadness I feel knowing Kyle and Lisa used to remind me of me and BFF, and now their relationship will likely never be the same.
3: Number of people who believe that Kyle was the first to bring up Adrienne in Vegas, including Kyle. Kyle, it was Camille Grammer!
0: Ounces of validity the "I'm not perfect" excuse has.
1: Number of horses Yolanda Foster's daughter Bella has. Poor kid. The other equestrians at the stable have like, two or three horses.
150: Number of heart beats I had per minute listening to Yolanda tell Brandi why Adrienne doesn't matter. I love this woman.
15: Number of seconds Ken "You're all the same size lying down, baby" Todd appeared on this episode. I'll take it.
Article continues below advertisement
16: Number of years Marisa Zanuck has been sleeping with the same person.
5: Number of minutes I spent with the show on pause wondering if I wanted to continue watching afte realizing I was going to have to look at and listen to Faye Resnick. Then I remembered my boss is exprecting this recap I love RHOBH and I pushed play.
3: Number of minutes I spent laughing after Kim Richards said the reason she couldn't make the tea party is that she got hit in the face. Because I didn't believe her, not because I think violence against women is hilarious. (For those who haven't watched, Kim said her dog jumped up and hit her in the nose, kinda like that incident with Marcia Brady and the football.)
2: Number of times I've referenced Marcia Brady in my RHOBH recaps. Odd. Is there a show idea here?
0: Approximate number of seconds it took before I remembered why I can't stand Taylor Armstrong. "Everyone likes to sue everyone around here. You didn't let me come to the White Party. Can we open these? Here's a vibrator."
2: Number of episodes there have been where Taylor was not drunk.
2: Number of episodes Taylor wasn't in at all.