NEWS
Red Carpet Confidential: Cher Lloyd Admits She Got Work Done To Improve Her Self-Confidence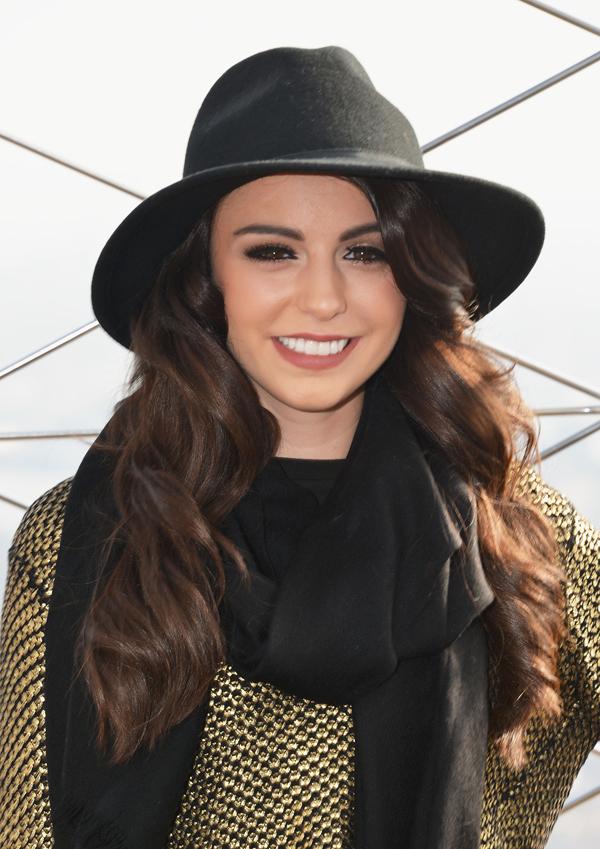 British pop star Cher Lloyd shows off her new chompers Thursday at the Empire State Building while she is in the Big Apple promoting her single "I Wish" featuring T.I.
And those new chompers have been a long dream of hers.
Watch: Cher Lloyd's Sexy Music Video For "I Wish"
"I really want to go and get my teeth done," she told me last December at the Z100 Jingle Ball in NYC. "Not veneers, but I want this gap gone. It's terrible. I look at pictures, and I'm like 'that would've been great if I didn't look so goofy.' laughs"
Article continues below advertisement
Here's my pic with Ne-Yo and Cher during a Fruttare event in April where she offers a glimpse of her original pearly whites:
But now Cher, who shot to fame on The X Factor UK in 2010, couldn't be more pleased with the results, even though she ultimately did opt for veneers.
OK! Exclusive: Get To Know Cher LLoyd's Epic Records Friends, Great Big World
"I feel great," the singer, 20, tells me Thursday. "I mean, I just spent a whole bunch of money on getting my teeth fixed. I should like them, and I do. laughs I'm feeling really, really good about myself. I'm glad that I got it done. It's given me a lot more confidence, and I really do smile a lot now. I don't think I ever do pictures with my mouth shut."
Making the adjustment hasn't been as extreme as one might imagine.
"Oh, no! I have an amazing dentist in L.A. He's incredible, and he's become a friend of mine, which is really nice. I'm really happy with the work I had done. I don't feel like it's so much of a major change, it's just something I had to do for myself. I had to do it for me and my self-confidence."
She adds, "In the industry I'm in now, I mean, I have to feel happy about myself. I have to!"