NEWS
Red Carpet Confidential: Jessica Simpson Gets Parenting Advice From Stars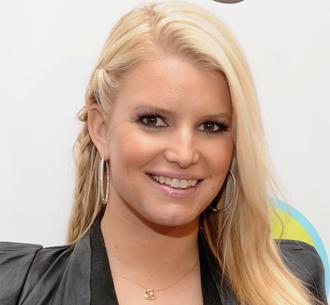 Now that Jessica Simpson is getting ready to head home from the hospital with baby girl Maxwell Drew Johnson, stars including Dr. Oz, Barbara Walters and Niki Taylor are weighing in with their top tips.
"The No. 1 tip for any woman before she gets pregnant, when she gets pregnant and when she gives birth is extra Omega-3s," Dr. Oz says at the Time 100 Gala held in NYC. "It helps you avoid post-partum depression — remember 60 percent of your brain is fat. If you don't have enough fat, you can't deal with the stress. "
Article continues below advertisement
OK! NEWS: JESSICA SIMPSON GIVES ADVICE TO BABY GIRL MAXWELL DREW JOHNSON
Also at the event is mom of one Barbara Walters, who relates to the journey the Fashion Star host is about to take.
"I think it's very tough for anyone, and for men, to have it all — to have a career and a child," The View host says. "She will have a nanny, and that will be a help. It's still a balancing act — I'm sure it is for most young women. "
Article continues below advertisement
She continues, "My parenting advice is you have to laugh — laugh at everything. Sleep is not important. You'll get that later on, and I think it's really important that you have a healthy diet, and you drink lots of water, and try and get baby on a schedule. I did that with all my kids — I made sure I did that with them right away. Some take to it, some don't. But you just have to give yourself grace. There's no hurry to lose all the weight right away. Just enjoy your little one."
Congratulations to Jessica and fiancé Eric Johnson! Baby Maxwell has opened up a whole new world.