NEWS
Red Carpet Confidential: Julianne Hough Curbs The Urge To "Eat All The Time" With Boyfriend Ryan Seacrest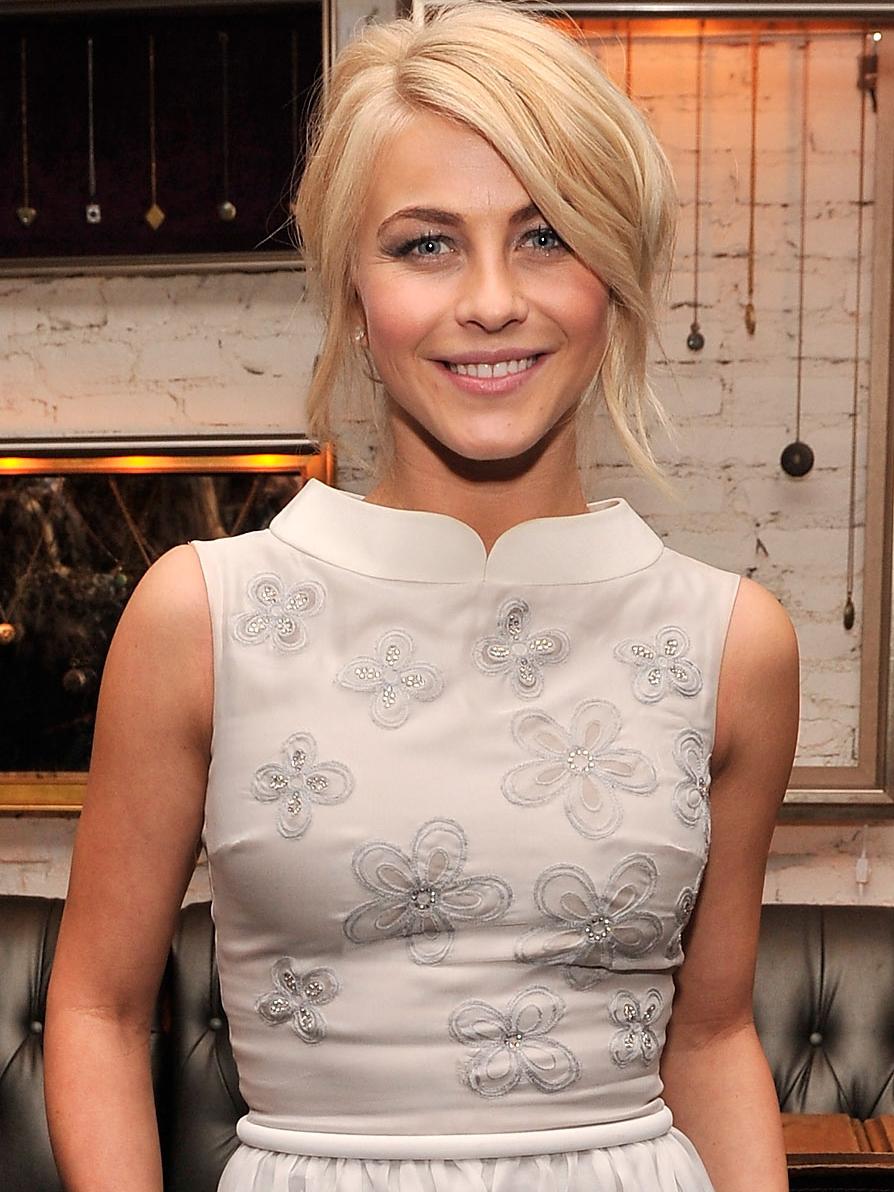 Dating Ryan Seacrest comes complete with lots of perks — one of which includes fine food.
Lucky Julianne Hough has been enjoying the high life since she began dating the American Idol host in 2010.
When the actress, 24, and her man get to spend an hour of downtime together, they're typically chowing down.
"We're usually eating, or drinking wine and playing with the dogs," the former Dancing With The Stars beauty says Monday during her Safe Haven special screening held at Landmark Sunshine Theater in NYC.
Article continues below advertisement
That's not all.
"Right now, I make him do crazy things like going in the snow — snowmobiling and skiing."
OK! GALLERY: JULIANNE HOUGH SHOWS OFF HER BIKINI BODY ON THE BEACH WITH HER DOGS
What does she adore most about him?
"That he loves me so much, and really wants to make me happy, and therefore I want to make him happy. It's just a whole happy thing. laughs"
Hm, what did she think of his hair at Sunday's Grammy Awards?
Article continues below advertisement
"I loved it! I actually flew in from Nashville from my sister's baby shower, and I flew in and I walked in right as he was on. He looked so hot – so cute! I got all giddy. It was super exciting to see my man on TV. I was very proud of him."
OK! GALLERY: JULIANNE HOUGH AND BROTHER DEREK LET LOOSE AT GOLDEN GLOBES AFTER-PARTIES
Of course, it's a mutual admiration society.
"I'm super proud," she says. "He's so proud, and I'm so proud of him. It's really fun being away, and then I see him on TV, like last night. I get all giddy. It's really cute – it's fun."
Julianne is thrilled to reunite with her cast including costar Josh Duhamel and director Lasse Hallstrom.
"It was the best summer of my life so far," she says. "I love Lasse so much. He is somebody who gave me an opportunity to grow as an actress, which, I mean, this was the perfect opportunity to do that in. I know so many girls – this was a coveted role, and I know there were so many amazing, talented actresses that have way more experience than I have, and for him to give me that shot, I'm forever grateful."