NEWS
Red Carpet Confidential: Kelly Osbourne Dreams Of Marriage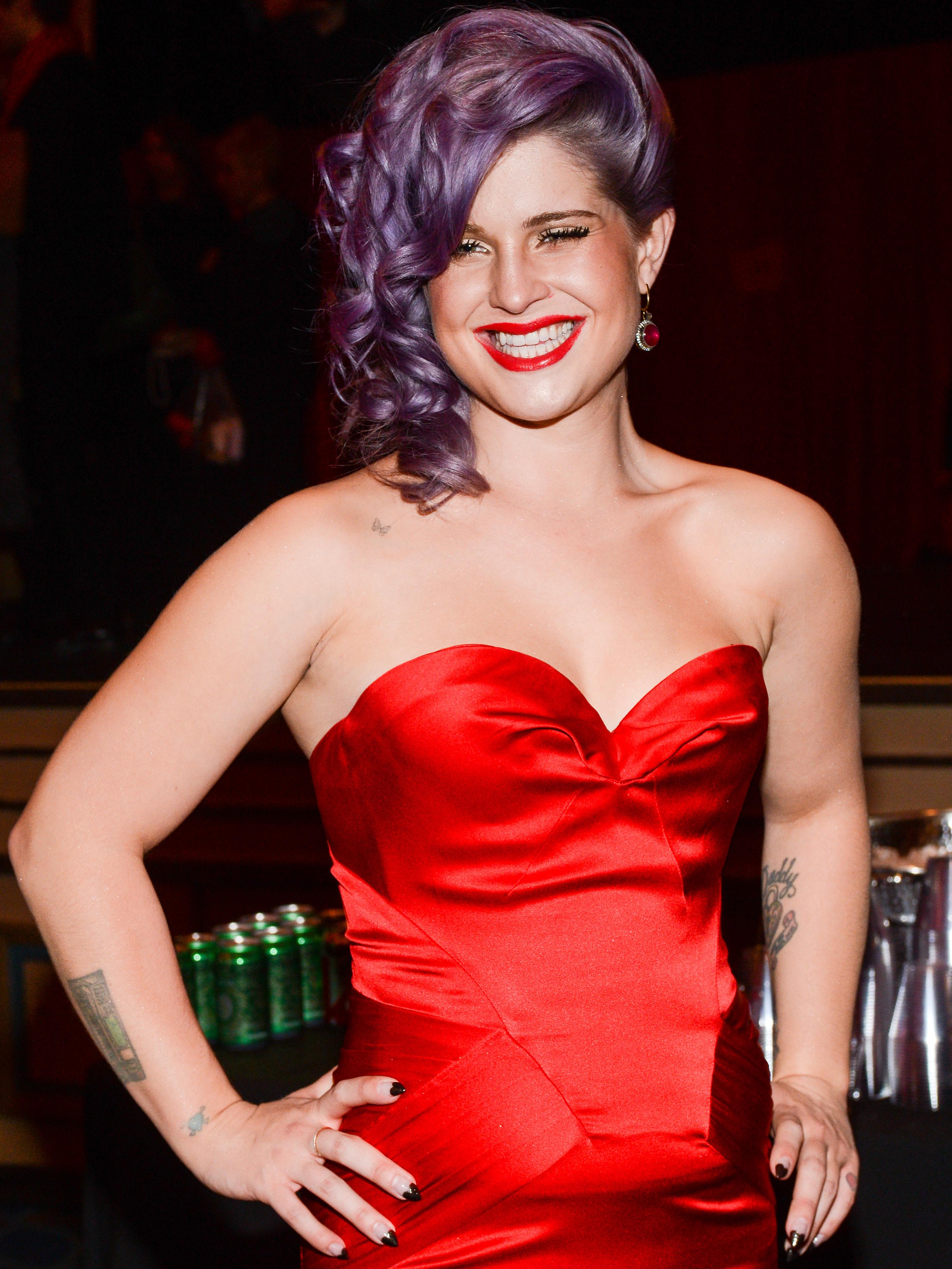 Kelly Osbourne isn't shy when it comes to expressing her views about settling down.
The E! Fashion Police star, 28, is rumored to be engaged to vegan chef Matthew Mosshart.
Are wedding plans on her radar?
"Yeah!" the violet-haired rock heiress says Wednesday during The Heart Truth Red Dress Collection Fashion Show held at Hammerstein Ballroom in NYC.
"Isn't that on every girl's radar? You're born, and you're like 'I want to get married.' Honestly, when it happens, it happens, and if I'm lucky enough, maybe you actually won't see me single."
Article continues below advertisement
OK! GALLERY: STARS STRUT THE CATWALK AT THE HEART TRUTH RED DRESS SHOW
As for Valentine's Day plans?
"Not yet!" she says.
Doing her part to raise awareness about heart disease makes Kelly feel proud.
"I feel like the most beautiful girl to wear this dress, which is such an honor," she says. "I want people to understand that the #1 cause of death in women is heart disease. It made me realize, again, that common sense is not common. You have to look after yourself! Heart disease is preventable."
OK! GALLERY: KELLY OSBOURNE SHOWS OFF HER ROCKIN' BODY AFTER 69 LB. WEIGHT LOSS
She's nervous about walking in the show.
"I think I'm going to fall over," she confesses. "I don't do good in heels."
Still, Kelly's not the only one who knows the perils of wearing heels on the catwalk.
Toni Braxton admits she's worried about tripping.
"I am concerned because I haven't walked in these shoes. I did it for three minutes upstairs, and they're like five inches. I just got the shoes. I didn't practice at home or anything."
Article continues below advertisement
She adds, "Ooh, don't say that! It's possible. I'm optimistic — wish me luck, girl."
OK! GALLERY: KELLY OSBOURNE'S HEART NAILS AT THE SAG AWARDS
During the show, Kelly laughs as she struts down the runway, making devil horns. She and Toni join Kris Jenner, Kendall and Kylie Jenner (the first models to walk in a pair), Minka Kelly, Savannah Guthrie, Olympians Gabby Douglas and Nastia Liukin, Jillian Michaels, Wendy Williams and Roselyn Sanchez for the bow.