NEWS
Red Carpet Confidential: Is Kim Kardashian's Ex Kris Humphries In Love?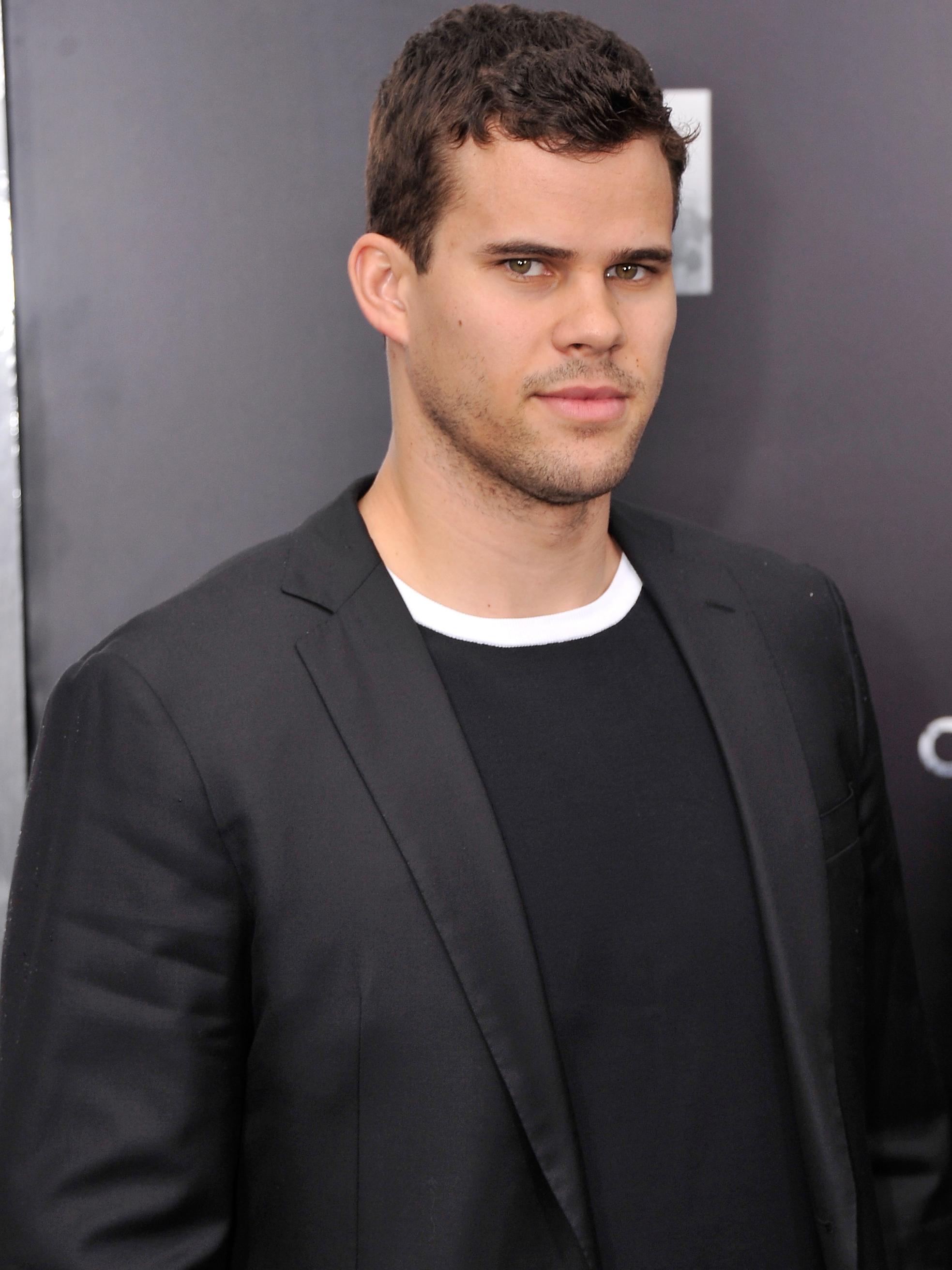 Kris Humphries can't wipe the grin off his face when he meets me Monday at the Man of Steel world premiere held at Alice Tully Hall in NYC.
Kim Kardashian's basketball-player ex is friendly, tall—and definitely makes a good impression.
No wonder he's thrilled: He's attending the latest Superman franchise premiere, featuring Henry Cavill and Amy Adams, along with celebrity mega-fans Joey Fatone and Chris Daughtry.
Article continues below advertisement
OK! GALLERY: SEE PHOTOS OF KIM, KOURTNEY AND KHLOE KARDASHIAN, REGGIE BUSH, CHRIS DAUGHTRY, JOEY FATONE AND MORE IN THE VALERIE GALLERY
He even geeks out at a star encounter!
Of course, his rep cautions I must ask about basketball, so here goes. Turns out, we have a totally 1:1 time on the black carpet for the iconic film.
How is basketball going?
"It's good," Kris, 28, tells me. "Just training this summer, and getting ready for next season. I was on ESPN last week, talking about the finals, so everything is going well."
He nudges me.
"Childhood hero of mine, right here. points to Kevin Costner"
OK! GALLERY: KIM KARDASHIAN'S MATERNITY STYLE EVOLUTION
Oh wow!
As for his love life? While ex Kim is a solid eight months pregnant with BF Kanye West's baby, Kris is taking his time.
"Life is good, man," he says. "I'm good. I'm happy—look at me. I've got a smile like you right now."
He adds, "Everything's great, I'm focused on training and having a good time this summer, and getting ready for the season next year. It is what it is. You can't force your love life."
MORE ON:
Red Carpet Confidential
Article continues below advertisement
OK! GALLERY: KIM KARDASHIAN AND KRIS JENNER HELP ROB KARDASHIAN RING IN HIS 25TH BIRTHDAY IN VEGAS
Despite his notoriety, he's girlfriend-free, and content to wait for Miss Right, not Miss Right Now.
"No, no—I don't have anyone right now," he admits.
Hm, what has been his biggest lesson in love?
"I think you learn stuff all the time," he says. "I'm focused on me, and having a good time."
He adds, "It's so hot in here right now, I'm going to die. I love you guys."
OK! GALLERY: WE WOULD FREAK OUT IF BRITNEY SPEARS DATED ANY OF THESE EIGHT PEOPLE
Putting the court drama behind him is a relief. The divorce settlement was reached June 3, more than a year-and-a-half since she filed for a split after 72 days of marriage in 2011.
"It feels great," he says.
Bonus: Tonight I get to see him again at the Samsung Hope For Children Gala in NYC. Fun times!
Do you like Kris Humphries more or less than when he was married to Kim Kardashian? Tweet us @okmagazine.